PHILADELPHIA (April 15, 2016) — Researchers from Fox Chase Cancer Center will present the findings of a neighborhood-wide association study(NWAS), a new computational approach that scanned over 14,000 neighborhood variables from the U.S. Census for associations with prostate cancer aggressiveness, at the American Association for Cancer Research (AACR) Annual Meeting 2016.  The study identified 17 neighborhood variables that were most significantly associated with advanced prostate cancer in white men.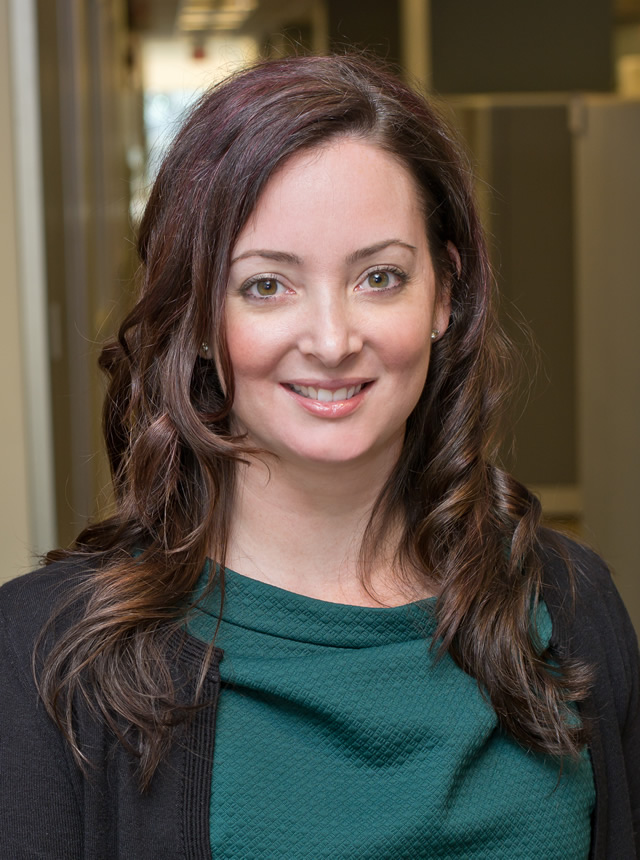 Lead study author Shannon Lynch, PhD, MPH, assistant professor in the Cancer Prevention and Control Program at Fox Chase, and her colleagues applied methods from large-scale genetic studies to publically available U.S. Census data in order to comprehensively evaluate the effect of neighborhood variables from the U.S. Census on aggressive prostate cancer. The two variables most significantly associated with prostate cancer aggressiveness related to neighborhood poverty and mode of transportation to work, although the researchers also found significant associations between prostate cancer and neighborhood-level income, housing, employment, social support, and immigration.
The neighborhood-wide association study approach can be broadly applied to large-scale public health data and has implications for health disparities research, according to the researchers.  Although the NWAS method will need to be tested in other studies, the development of a method that is common to both genetics and the social environment in which people live could have relevance to the Precision Medicine Initiative, given this initiative calls for consideration of a person's genes, lifestyle, and environment, as well as the utilization of large-scale data and available analytic tools, to improve disease outcomes.