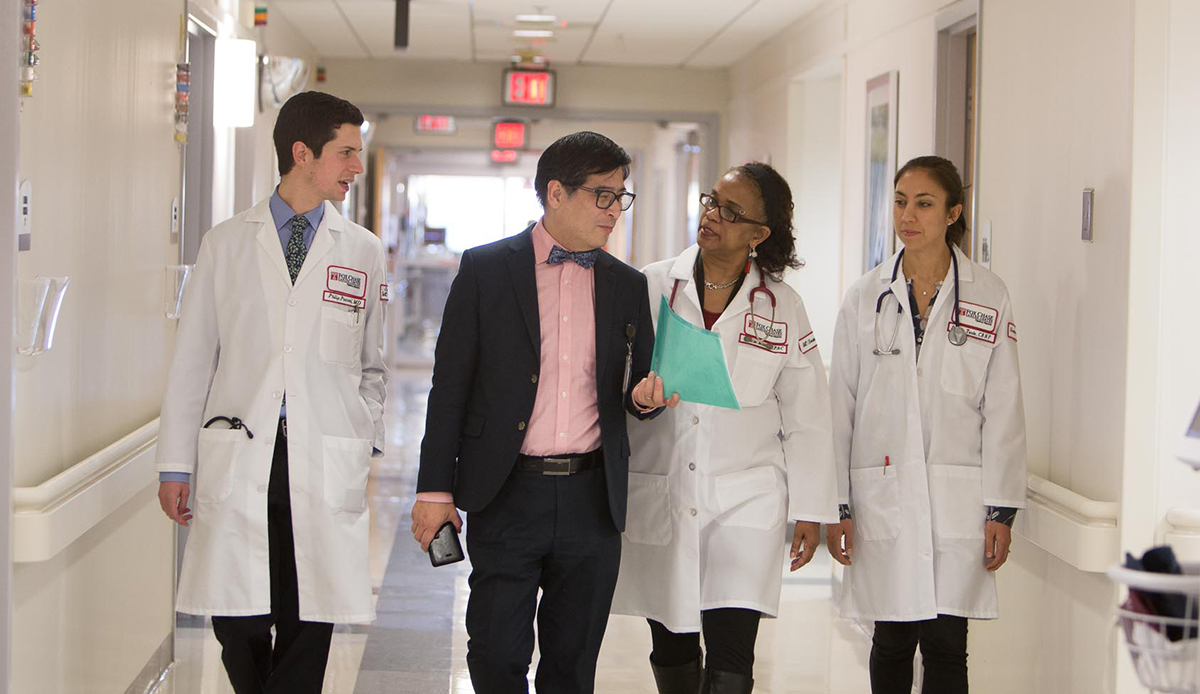 You've either had this happen or know someone who has: your doctor has just said that the abnormality is cancer. Now what? Do you stay where you are for treatment? Do you go elsewhere? After the initial shock, it is important to learn what comes next.
While nothing in life is certain, the key is to maximize the odds that you'll do well. It is critical to obtain the best care possible. So how do you do that?
Learn More About Your Diagnosis
Do some homework about the places you can go for treatment. Make a list of questions, and include anything that is on your mind. Some people want more information, some prefer less. Either way, find a medical team you trust who can help guide you. While the Internet may be helpful, incorrect and negative information can cause needless anxiety. Every patient is unique and each patients responds to treatment a little differently. The medical team you select will be best situated to give you reliable information that applies directly to your situation. Meanwhile, make use of authoritative websites like the American Cancer Society or government sources like the National Cancer Institute. These sites can provide general information about your cancer and are reliable sources of information.
Where You Go For Treatment First Matters
Finding the right cancer care is important. It is often difficult to correct problems that occur at the beginning of your treatment. When you first meet with doctors, ask how much of your type of cancer they treat. The more you do something, the better you get at it, and the same is true for doctors. Find out whether the doctors you're considering treat mostly, or even exclusively, just your type of cancer. When looking for oncology doctors, research their website profiles to see if they are board certified in their area focus, whether it is general surgery, hematology/oncology, or radiation oncology.
Investigate if the doctors practice at a comprehensive cancer center. Research has shown that patients who begin their treatment at an NCI-designated Comprehensive Cancer Center have a better chance at survival.
Find out if you can see several specialists from a treatment team either on the same day or in a short period. Does the treatment team share one medical record to facilitate treatment? Check if clinical trials are offered at the facility—this speaks to cutting edge of care and providing options that are not routinely available.
Enlist the Support of Navigators
Check to see if the program you selected has nurse navigators or other clinically qualified professionals who will help you select the right medical team, expedite your appointments, and obtain your test results and medical records before your appointment. Contact them for assistance. 
Cancer Diagnosis—Tips To Help You Cope
Write down all of your questions and concerns and bring the list to your appointments.
Consider getting treated at a center that has navigators to help you select a medical team, make appointments, and get you ready for your appointment.
Get the facts about your diagnosis from your medical team—don't rely on the Internet. 
Bring a friend or family member along for your first appointments to listen and take notes.
Communicate openly with your medical team, friends, and family and let them help you.
Need to Make an Appointment?
At Fox Chase we are here to support you in your cancer journey by providing the best care possible. Our board certified doctors and disease specific nurse navigators will answer your questions and help you along the way.
Call 888-369-2427 or fill out our online form to make an appointment. Operators are available 24 hours a day, 365 days a year to assist you.