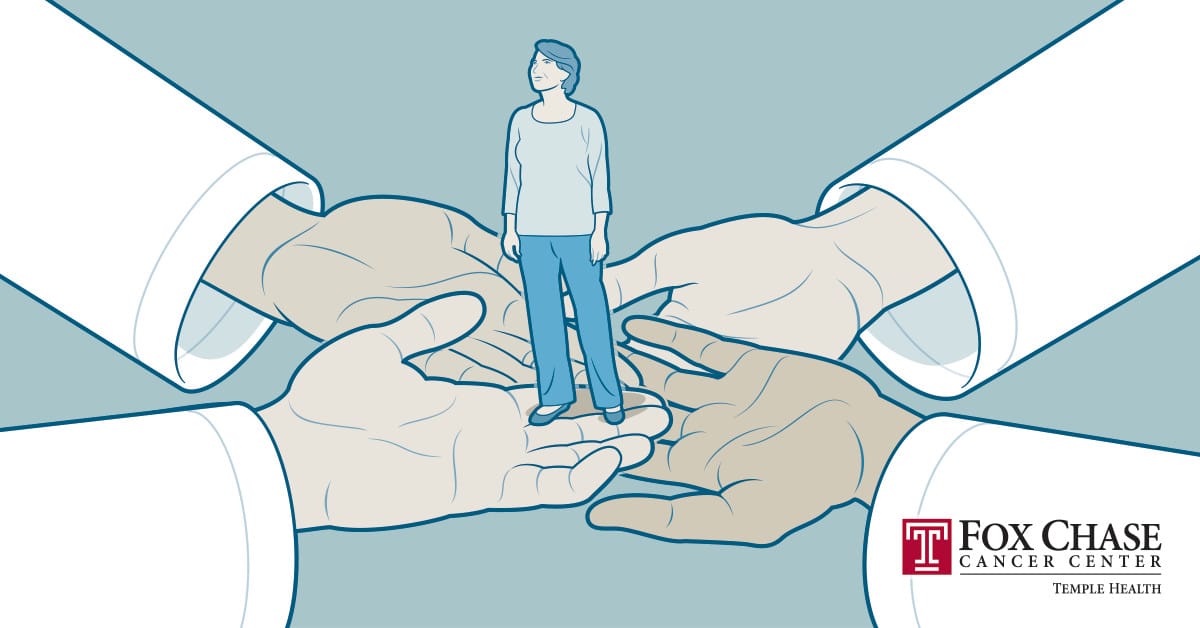 VIEW ALL POSTS
The Benefits of Treatment at an NCI-designated Comprehensive Cancer Center
Updated 8/7/2020

When you or a loved one is facing cancer, this much is certain: You want the very best medical care available. You want a center that is deeply rooted in evidence-based practice, has a hand in scientific discoveries driving the field forward, one that hires practitioners who are specialists in their fields, and consistently offers advanced treatments. That's why you should consider a National Cancer Institute (NCI)-designated Comprehensive Cancer Center.

This elite distinction is reserved for cancer centers that are leaders in cancer research and patient care, and Fox Chase Cancer Center is a designated comprehensive cancer center.

A credential that sets us apart

The designation of Comprehensive Cancer Center is the highest honor the NCI can give to any cancer center. To earn it, centers must meet rigorous standards for the depth—and breadth—of their research. They must also deliver state-of-the-art education and cancer prevention and patient care. These additional standards are what elevate a cancer center from a NCI-designated Cancer Center to a NCI-designated Comprehensive Cancer Center.

The distinction between the two is important for many reasons, including:

Improved survival. Perhaps most important, selecting a NCI-designated Comprehensive Cancer Center may make a significant difference in your survival and recovery. Some studies suggest that patients who start their treatment at such a center live longer.
Ready access to clinical trials testing new treatments. At any given moment, hundreds of research studies enrolling patients take place at NCI-designated Cancer Centers.
A multidisciplinary approach to your care. You won't work with just one physician. A whole team of cancer specialists will design a personalized treatment plan for you.

One of the first in the country

In 1974, Fox Chase became one of four institutions in the country first recognized by the NCI, and it has maintained that distinction for more than 40 years.

Since the center's founding, researchers at Fox Chase have won two Nobel Prizes, developed the hepatitis B vaccine—preventing millions of cancer deaths worldwide—and discovered the first genetic link to cancer.

In short, the groundbreaking research done at Fox Chase means you'll have access to many of the latest advances in cancer diagnosis, treatment, and prevention for your specific type of cancer. Many of the physicians at Fox Chase also help create national guidelines for cancer care as members on every panel at the National Comprehensive Cancer Network (NCCN)—another reason you can have confidence in choosing us.

Request an appointment

It can be scary to learn you have cancer, and finding a doctor and treatment facility can seem overwhelming. Let the specialists at Fox Chase help.

To make an appointment, call 888-369-2427 or request one online. We offer appointments as early as the next business day.