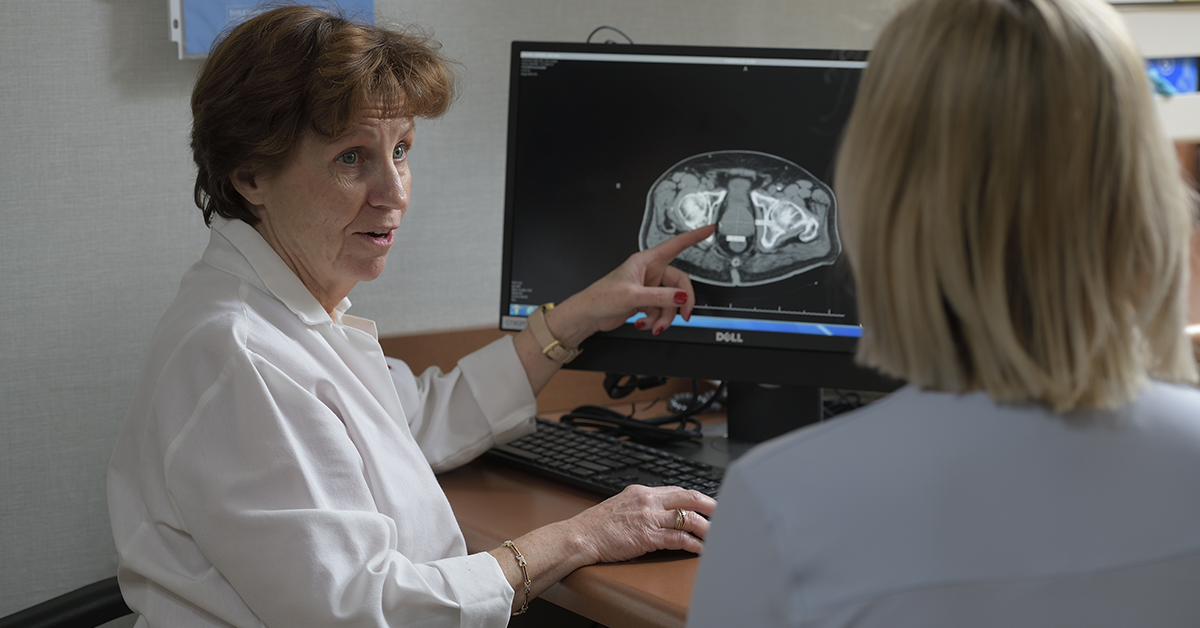 VIEW ALL POSTS
Q&A: A Spotlight on Gynecologic Oncologists
Cancer in a woman's gynecologic tract requires specialized care. A gynecologic oncologist has unique training and expertise in this area. Stephanie Angela King, MD, a gynecologic oncologist at Fox Chase Cancer Center, answers some common questions about her role in treating women.

What is a gynecologic oncologist?

"Gynecologic oncologists specialize in diagnosing and treating any cancer that starts in a woman's reproductive organs," King said. "They are initially trained as obstetrician/gynecologists (OB/GYN) and then receive three to four years of advanced training exclusively in cancer treatment."

When might I be referred to a gynecologic oncologist?

"Usually, you'll see a gynecologic oncologist if you have been diagnosed with a serious precancer or a cancer of any of the areas of the gynecological tract," King said.

Diseases treated by gynecologic oncologists include:

If you are told you have one of these cancers, ask to be referred to a gynecologic oncologist.

"Most OB/GYNs who have a patient diagnosed with cancer want to send that patient to a specialist," King said. "If you have the opportunity to see a gynecologic oncologist, you should."

What can a gynecologic oncologist offer that my OB/GYN does not?

Gynecologic oncologists treat cancer exclusively. That means they have experience a regular OB/GYN doesn't.

"A lot of our surgeries require you to do a little more," King said. "Take, for example, cervical cancer. It requires a careful dissection of areas around the organs. It requires technical skills that a general OB/GYN doesn't have. Sometimes there's a lot of bowel surgery involved too."

Couldn't a surgeon do this procedure with the assistance of a gynecologist?

"They could," King said. "But they might not know the right time to do the surgery—we know when to do it and when to hold off and not do it. We understand the disease, and we weigh the risks and benefits," she said. "If you don't deal with a particular cancer all the time, you don't know. We have a better feel for what to do in certain situations because we do this every day."

What should I bring to my first meeting with a gynecologic oncologist?

Like any doctor visit, it's a good idea to come prepared. At Fox Chase, when you make an appointment, you'll talk with a nurse navigator who will help make sure you have everything you need for your first appointment. Many times, this will include:

Medical records, including pathology and radiology reports
A CD-ROM of pictures from any imaging tests, if possible
A current list of all medications and supplements you are taking
Your past medical and surgical history, including gynecologic and obstetric history
Your family medical history, including a list of family members who've had cancer
A list of doctors you're currently seeing
Questions to ask your gynecologic oncologist

How can I make an appointment with a gynecologic oncologist at Fox Chase?

Fox Chase has some of the top gynecologic cancer specialists in the U.S. Make an appointment online or call 888-369-2427.