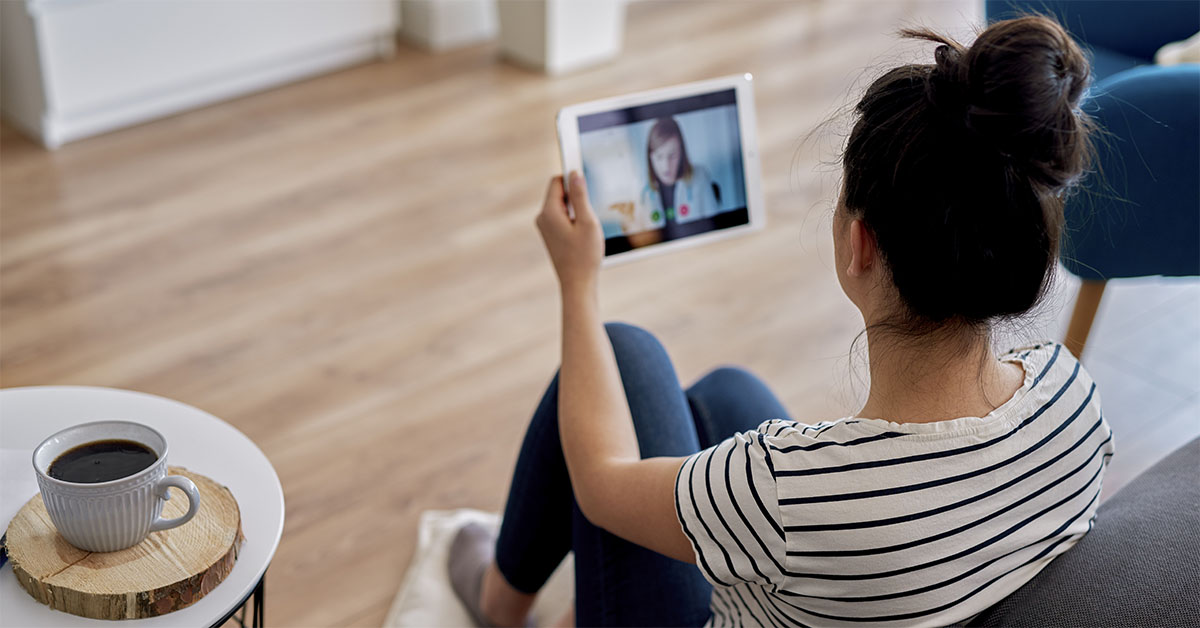 VIEW ALL POSTS
Making the Most of Telehealth Visits
Technology is bringing us closer, especially now that the COVID-19 pandemic is keeping us apart. One example is telehealth visits, which allow patients to remotely connect with their care team and receive world-class care from the comfort of their home.

"Telehealth appointments are a really nice addition to the already superior care that we provide," said Molly E. Collins, MD, FACP, a hospice and palliative medicine specialist at Fox Chase Cancer Center. "If your doctor or clinician thinks it's appropriate, telehealth is a good way to accomplish the same goals as an in-person visit."

How Telehealth Works

Like chatting with friends or coworkers via Zoom or Skype, telehealth lets you interact with your medical provider face-to-face. These appointments use secure technology so that you and your clinician can speak privately by phone or video.

"As long as you have a good internet connection and a device—such as a smart phone or computer—you're a good candidate for a telehealth appointment," Collins said.

At Fox Chase, our providers are contacting patients before their appointments if telehealth is an option for them. If so, they'll get a text message or email that provides a link to the online appointment. During the appointment, if connectivity is an issue, the patient and their clinician can stop the video and continue the visit via phone call.

Benefits of Telehealth

Telehealth makes it easier for people to keep up with their medical care—especially when attending an appointment in person may be difficult. It also allows physicians and patients to connect in new ways.

"This has very quickly become the standard of care and, in many ways, it's really meaningful," Collins said. "It's a privilege to be invited into people's homes. You get to see their world—maybe their grandkids are running in the background or they can line up their medication bottles for us. It allows for a different kind of connection."

With limits on caregivers attending in-person appointments at many healthcare institutions, telehealth also allows a patient's support system to attend their appointments safely.

How to Prepare for your Telehealth Appointment

New technology can be daunting, but your first telehealth appointment doesn't have to be. There are many ways to prepare in advance so your appointment goes smoothly:

Prepare like any other healthcare appointment: Write down your specific questions and concerns and a list of all the medications you take (prescription and over the counter).
Wear loose clothing: If you need to show the doctor something on your body, it is a good idea to wear something that can be easily removed.
Check your device: It's a good idea to make sure your technology is working or ask a loved one for help. It's also best to close other apps on your phone or computer, as they can slow down your internet connection.
Find the best location: Set yourself up in a quiet, comfortable space. Turn off any background noise and make sure there's plenty of light.

If you have any questions or concerns before your telehealth appointment, it's important to reach out to your provider's office. As always, they will be happy to help!