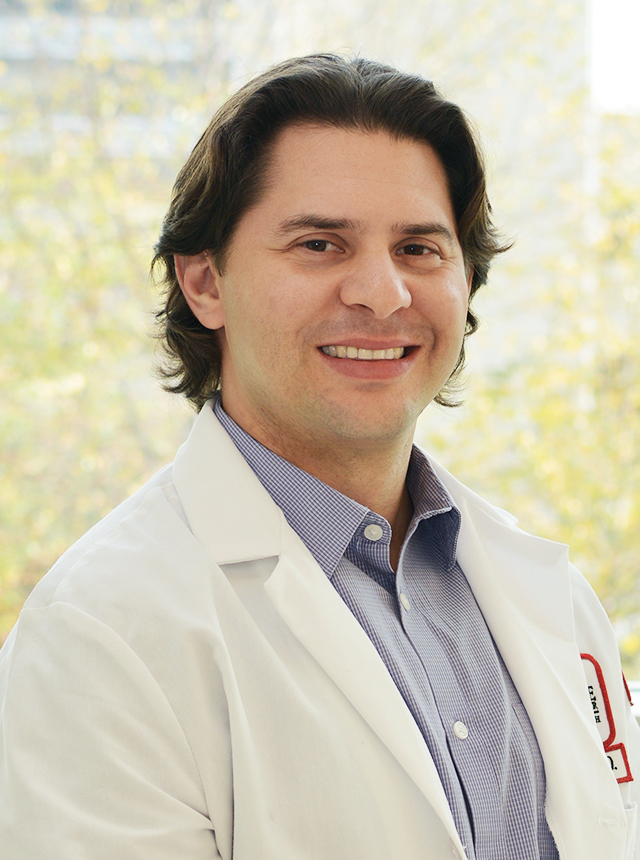 VIEW ALL POSTS
Preliminary Results Show Interferon-Gamma Holds Promise in Making Immunotherapy a More Effective Cancer Treatment
Immunotherapy has emerged over the past several years as a promising avenue in cancer medicine. Researchers at Fox Chase Cancer Center are in the midst of a Phase 1 clinical trial with support from Horizon Pharma to investigate ways to boost the efficacy of immune checkpoint drugs, seeking better outcomes for more patients. Matthew R. Zibelman, MD, assistant professor in the Department of Hematology/Oncology at Fox Chase, is leading a trial testing interferon-gamma in combination with nivolumab in select advanced solid tumors. He is presenting some preliminary correlative results of the trial at a poster session at the inaugural ASCO-SITC Clinical Immuno-Oncology Symposium in Orlando this week.

"The early indication is that adding this cytokine to the immunotherapy treatment does demonstrate some changes in the peripheral immune environment that may impact the effectiveness of immune checkpoint blockade," Zibelman said. "Our work is ongoing, but the first data are encouraging."

Zibelman recently won an American Cancer Society Institutional Research Grant for a separate immunotherapy pilot project.