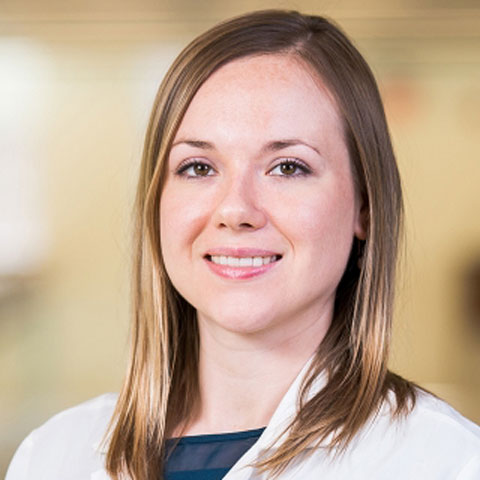 VIEW ALL POSTS
ASK THE GENETIC COUNSELOR
From Prevention Matters Newsletter, Spring 2016 [PDF]
By Michelle Savage, MS, LCGC

There is colorectal cancer in my family and several years ago I had genetic testing that included some hereditary colorectal cancer genes. This testing came back negative. Is there any new genetic testing available now for other hereditary colorectal cancer genes?

Genetic testing for hereditary colon cancer has expanded over the past few years. Three new hereditary colorectal cancer and polyposis genes have recently been discovered. Testing is now available for these genes for individuals who have personal and/or family histories suggestive of these syndromes.

The POLE and POLD1 genes are newly discovered genes which are associated with early onset colon cancer and polyps called adenomatous colon polyps. Some people with these mutations make very few colon polyps, while others can make dozens or even hundreds of colon polyps. People with POLE or POLD1 mutations may also have an increased risk of developing uterine and brain cancer, although research is not certain regarding these risks at this time.

The GREM1 gene has also been recently described as a gene responsible for some cases of hereditary mixed polyposis. Individuals with GREM1 mutations have a high risk of developing early onset colon cancer. GREM1 mutation carriers can make many different types of colon polyps and these polyps can start developing in adolescence or young adulthood. So far, alterations in the GREM1 gene have only been seen in families with Ashkenazi (Eastern European) Jewish ancestry.

There are currently multi-gene panel tests available that include the POLE , POLD1 and GREM1 genes. Most health insurances will cover genetic testing if you or close family members have had colon cancer diagnosed under age 50, more than 10 colon polyps, or colon polyps found at very young ages of onset. You may be eligible for additional genetic testing of the POLE, POLD1 and GREM1 genes, if you have had negative or indeterminate genetic test results for Lynch syndrome or Familial Adenomatous Polyposis (FAP) in the past. If you have questions regarding additional testing for yourself or a family member, please contact a genetic counselor at the Risk Assessment Program (877-627-9684).