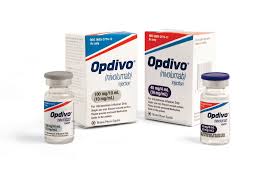 VIEW ALL POSTS
Exciting News in the Fight Against Lung Cancer
A news story in USA Today's January 13, 2015 edition reported that a new cancer drug, Opdivo, is working so successfully that maker Bristol-Myers Squibb announced this week that it is ending a trial in lung cancer two years ahead of schedule.

"We participated in this trial," said Hossein Borghaei, DO, Chief, Thoracic Medical Oncology at Fox Chase Cancer Center. "I think this study demonstrates the potential power of immunotherapy. In a disease like lung cancer, where we don't have many active drugs, any study that shows survival advantage is of great significance to patients and care givers. This drug is particularly interesting because it offers a novel treatment option that was not available a short time ago. This study signals a shift in our thinking about lung cancer and its treatment."

USA Today reported the "trial compared Opdivo to Docetaxel, a type of chemo used for patients whose cancers have recurred after treatment. The study, in 234 patients, was the largest trial of the drug in lung cancer."

In addition, last month the Food and Drug Administration approved Opdivo to treat advanced melanoma. Furthermore, it has been shown effective in early trials against other cancers including bladder, some blood cancers, head and neck and kidney.