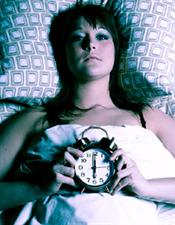 VIEW ALL POSTS
Is My Insomnia Related to Breast Cancer?
Breast cancer survivors often experience high rates of insomnia, which can include difficulty falling asleep, difficulty staying asleep and disruption of circadian rhythm.

A diagnosis of breast cancer is associated with several precipitating factors for sleep disturbance, such as cancer-related stress, cancer treatments, treatment side effects and physical changes.

It is especially common in women experiencing fatigue and depression. Women with sleep disturbance experience daytime impairment, fatigue and excess sleepiness. Options for the management of insomnia include pharmacologic agents, cognitive behavioral therapy and physical exercise. For example, yoga programs have been found to help normalize sleep patterns, reduce medication use and restore normal circadian rhythms. If you are experiencing sleep disturbance, discuss it with your breast cancer team to see if there are steps you can take to improve your sleep quality.

Michelle Stortz teaches yoga to cancer patients at Fox Chase – read her blog. To register for the next class, contact Mary Ann Costello, Fox Chase Cancer Center Stress Management Program, Department of Psychiatry, at 215-214-3940.

Palesh et al. Sleep disruption in breast cancer patients and survivors. JNCCN-Journal of the National Comprehensive Cancer Network 2013; 11(12):1523-1530.