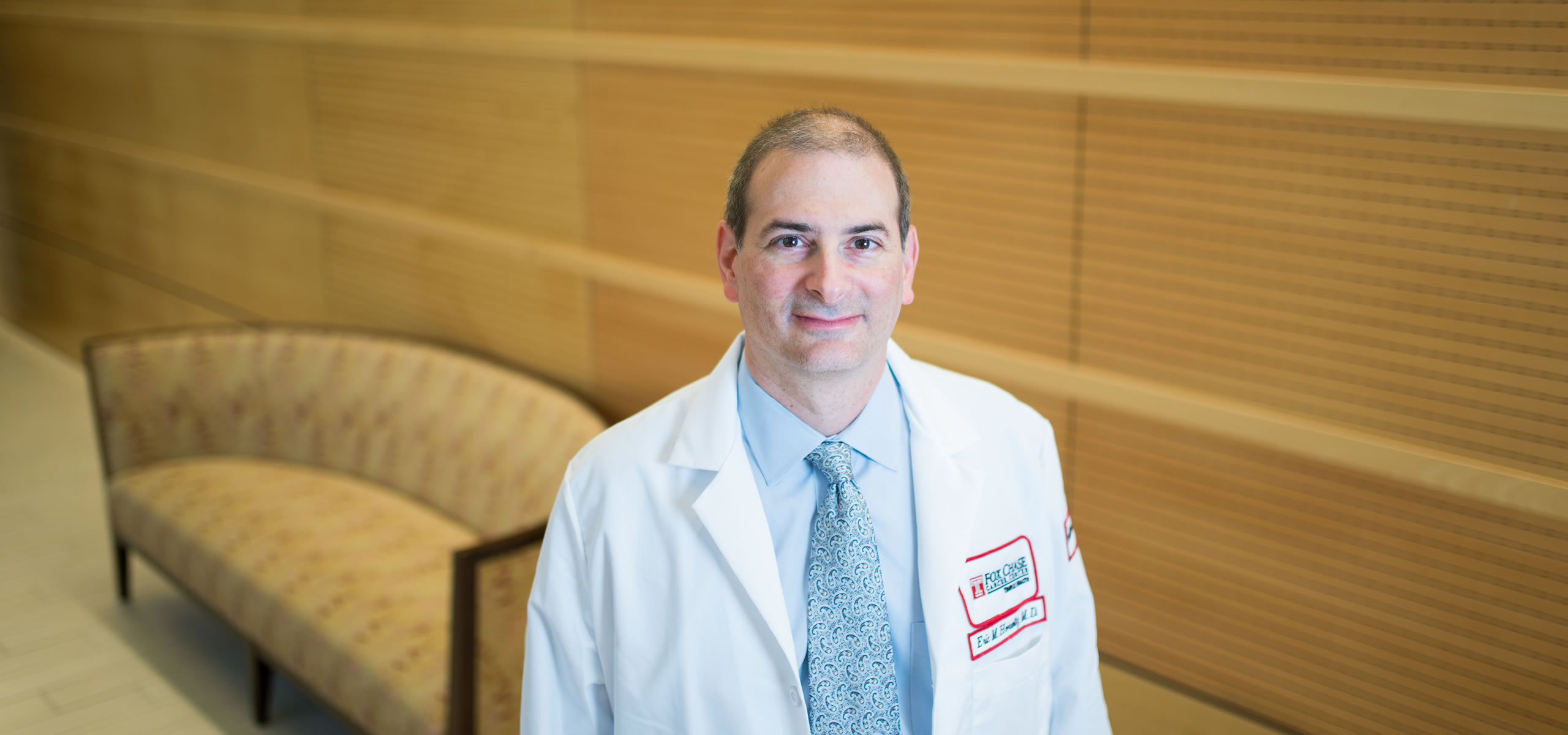 VIEW ALL POSTS
Eric M. Horwitz Honored as a Fellow at ASTRO
Eric M. Horwitz, MD

Eric M. Horwitz poses with his certification of his fellowship into ASTRO on Sept. 26. 2017.

, chair of the Department of Radiation Oncology at Fox Chase, will be honored as a fellow of The American Society for Radiation Oncology at the organization's 59th Annual Meeting held this week, September 24-27, 2017 in San Diego.

The Fellows Program, started in 2006, honors those that have been active members of ASTRO for at least 15 years, have given the equivalent of 10 years of service to ASTRO, and have made significant contributions to the field of radiation oncology.

In nearly 20 years at Fox Chase, Horwitz has guided the growth of the Radiation Oncology Department in both size and impact. Under Horwitz's leadership, Fox Chase has notably expanded its radiation oncology treatment options and patient volumes.

His achievements include implementation of an MRI treatment simulator into prostate cancer treatment, and making Fox Chase the first in the northeastern United States to offer High Dose Rate (HDR) brachytherapy implants to men with prostate cancer. Since 2009, Horwitz has held the Gerald E. Hanks Chair in Radiation Oncology.

Horwitz is one of only 23 distinguished members of ASTRO to receive this fellow designation. His prior honors include appearing in Philadelphia magazine's Top Docs consecutively for more than a decade, and he was most recently recognized in America's Top Doctors® 2017.

To become an ASTRO Fellow, Horwitz was nominated by a current ASTRO fellow, accompanied by three letters of support from a selected subset of ASTRO members.