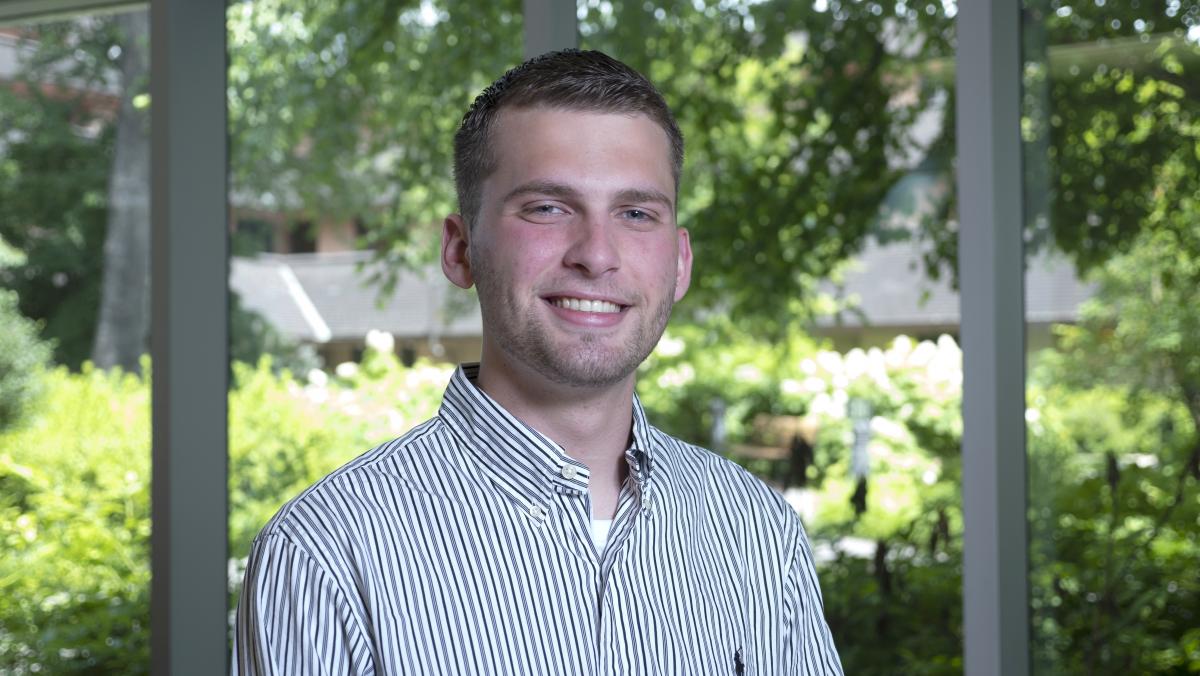 For What Came and For What's to Come
23 June 2019
"I never thought I would be able to land an internship at a cancer center as a freshman, but if you prove that you are motivated to learn, succeed, and be dedicated to something it does not go unnoticed."
I remember feeling so much pressure to find something to do with my summer when I was a freshman just starting out at the University of Delaware. I remember coming up with lists and trying to figure out what I could do that would not only make me stand out, but also allow me to gain new knowledge and open my eyes to different opportunities. I was sitting in my freshman year university 101 class listening to undergraduate researchers from all sorts of programs that ran through UD. I was thinking, those must be so hard to get into, I have no experience, how will I ever get enough experience to get into such awesome internship programs? One girl spoke about a program she participated in during her freshman year, Fox Chase Cancer Center research internship in Philadelphia through a program called Nucleus. I happened to be in the Nucleus Program, and I asked her after class about more of the program's details. Not only was she very kind and helpful, but she seemed super excited to get me to apply. As I recall she described it as a very enriching experience, and she learned a bunch of wet lab skills that she plans to carry over into an undergraduate research lab at UD. So, while I was thinking about things to spend my summer doing, I thought getting into research may be the perfect way to expose me to some new people and careers. I decided to take a crack at applying to Fox Chase Cancer Center. I went to the official visit and remember the excitement and anxiety of walking around a facility that if I'm lucky, I would get to spend my summer working at.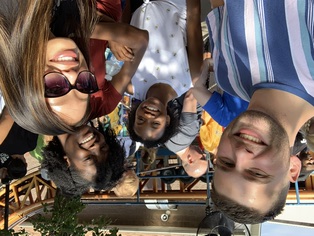 I recall being on the tour and being overwhelmed by all the people who also came with me. A few of them had also participated in undergraduate research, which made me uneasy and unsure if I would even get the opportunity to get the research position. I felt as though many were more qualified than me; however, I was reassured by the fact that they emphasized that this is a learning and skill building experience. They did not require the applicants to have prior research. To my surprise, when I got the Fox Chase Cancer Center and met the friends I would be living with, I realized none of us had research experience. What's so great about this program is it allows for students to build skills and bonds with other interns at the center. I never thought I would be able to land an internship at a cancer center as a freshman, but if you prove that you are motivated to learn, succeed, and be dedicated to something it does not go unnoticed.
My first day was very exciting as I got to get introduced to my lab and the research I would be conducting. I met my PI, Lori Rink, who was so gracious and helpful. She took the time out of her day almost every day to assure my learning was progressing, and I was getting used to the techniques and information about the GIST tumor cells I would be working with this summer. Lori, Shalina, Marya, and Shuai were all very helpful and friendly while I transitioned into the lab. They were kind enough to take the time out of their day to teach me new techniques and help me get well adjusted to the lab. When I got to the lab Marya was in the middle of creating an oral presentation for research day and Shuai was creating a poster presentation for research day, but they both took the time out to give me individual attention, which I greatly appreciated as they were already so busy as it was. I really loved how much everyone was willing to help and it really set a precedence on the atmosphere of the lab and the internship in general. I was glad that I found the research that Dr. Lori Rink's lab was conducting to be so interesting. They research a type of tumor referred to as a gastrointestinal stromal tumor (GIST) that was prevalent in the GI tract, stomach, and intestines. The problem that my lab was researching were inhibitors' effects on the arrest of the proliferation of the tumor cells. Currently, there is an inhibitor drug named imatinib that is used for such conditions. Unfortunately, imatinib loses its effectiveness after a certain amount of time. So, our task is trying to test inhibitor combinations to see if that would prolong the effect of imatinib.
My first week led up to the big research day when my UD peers and I were able to watch poster presentation from different labs in the cancer center and listen to oral presentations in the auditorium. I learned many new things about various kinds of cancer through these presentations and was able to witness the research that was being conducted beyond my own lab. I was able to identify what people liked to hear from the poster presentations and the style that kept people intrigued. My favorite oral presentation was conducted by a woman in another lab that set precedence in the room. She was loud, clear, used metaphors, enthusiastic, confident, and yet vulnerable at the same time. She kept people intrigued and lively during her presentation with a great sense of humor that made the whole presentation not only informative but entertaining to listen to. I also learned that there are many forms of research being conducted at the cancer center that was outside what they call the "wet lab" research. One, in particular, was a study to see whether a text message system influenced a person to overcome the desire to relapse from smoking. I realized then that we not only researched cancer itself but different pre-cancerous factors like smoking, and I can see that both types of research are significant in the grand scheme of the cancer center. Prevention and treatment are both essential to fighting and beating cancer.
The research day was an inspiring end to my first week at the cancer center. I then continued onto my second week, where I started to work closer to the people in my lab to practice procedural techniques in cell culturing and performing tests such as a standard curve and western blot. This week was a little more stressful and what I could take from it is that things don't always go the way you intended, and failure is a way we all can improve and proceed toward the place we want to be. I spent the whole week learning how to perform a test called a western blot, after observing the people teaching me in my lab and watching YouTube videos on how to perform it, I was confident in my ability to perform it. So, I spent two days on this procedure and the end result was a blank film sheet that was supposed to have markings on it to indicate the size and abundance of a specific protein in a cell line. This was very aggravating because I still have no idea what went wrong, and it could have been just a small step of the complex procedure that took me days to complete. I tried to revive the experiment by dropping back a few steps to see if that would suffice but alas it still did not produce the outcome I intended. You live and you learn, and next week I will re-perform the experiment and start learning new techniques relating to my overall research project for the summer: exploring how the combinations of inhibitors could create a prolonged effect on the efficacy of the stunted proliferation of the GIST tumor. Although week 2 was a little bit more difficult and did not produce the outcomes I hope, I am still enthusiastic about the experiment and the research I will be conducting in the following weeks. The best is yet to come.
Spheroids and Western Blots: the Ups and Downs of Research
14 July 2019
I'm approaching the halfway point of my fellowship and the reality of my project is coming to light as I am starting to learn new techniques and strengthen ones that I have been learning since the beginning of the program. Some of the techniques and procedures I have learned are western blotting and creating spheroids. I have completed about 3-4 western blots, which are experiments that indicate the protein concentration of targeted proteins in each sample. In my case, my samples are the drug treatment groups that my lab is currently testing.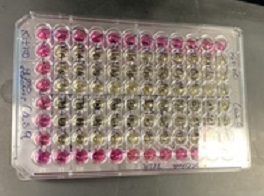 I work in Dr. Lori Rink's lab who is conducting research on Gastrointestinal Stromal Tumors (GIST). Currently, there is a treatment for this type of tumor, a KIT inhibitor called imatinib. However, the reality of this treatment is the fact that it is short-lived. Most patients develop a secondary mutation or simply have a tumor with its primary mutation being initially resistant to the drug. This is the core problem that the lab tries to address. The members of my lab are researching alternative treatment to this drug that will most likely be multiple drugs paired with imatinib. The benefit to this is that multiple drugs will target multiple cell passageways which can lead to a greater and more prolonged effect of the drug treatment. My project is to help a post-doctoral researcher test these drugs…
"I'm very excited for what's to come in the fellowship as there are still so many people to meet, seminars to see, research to conduct, and skills to develop."
Sometimes everything could seem like it's going wrong with an experiment, but it's all part of learning from your mistakes and fine-tuning your strategy. Just last week I was treating cells and I was just about to harvest them when I took notice that in some of the treatment groups the drugs decimated the cell populations and their ability to proliferate. This at first sounded good because the drug was effectively killing tumor cells, however, I still need to run tests on the cells and I need enough cells still alive to do so. You need the cells alive to indicate which proteins are present in each treatment.  Since a lot of my cells were dead, this meant I had to restart the culturing process for that line and use different drug concentrations because the one I used was evidently too strong for that specific cell line to handle. This set my research back potentially a week or two which was really unfortunate since I'm getting closer to the end of the internship and have less than a month before I need to start preparing my final presentation for the symposium I'm supposed to present for at the University of Delaware. It is crucial that I work effectively in the time I have left in this program, but I'm confident in my ability to get what I need to get done and come out with good data for my presentation.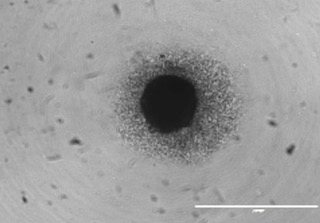 On the other hand, a positive that came from the same week was that I learned a new technique to make spheroids, which are 3D models of cancer cells cultured in well plates that are most similar to what a tumor would look like in the body…This could have a lasting impact on the lab as it could be used for spheroids in future studies and the current [paper] my lab is writing.
Overall these past few weeks had some ups and downs concerning the status of my project, but I'm confident that everything will fall into place. I am also seeing significant improvement in my technique in various procedures and cell culturing. I'm very excited for what's to come in the fellowship as there are still so many people to meet, seminars to see, research to conduct, and skills to develop.
All Good Things Must Come to an End
11 August 2019
"I got close to my fellow interns not only from Delaware but from other schools as well, I was able to shadow physicians, work under brilliant researchers, be lectured by faculty, and listened to professionals all around the cancer center in career seminars."
Thursday, August 15th is just around the corner and my summer project is coming to a close. I've learned many valuable skills this summer including how to culture cells, perform western blots, how to culture spheroids, and test cell viability through a technique called cell titer glo. I'm glad I will be able to take these skills with me after I leave Fox Chase, and I'm also glad I was able to reflect on these experiences along the way.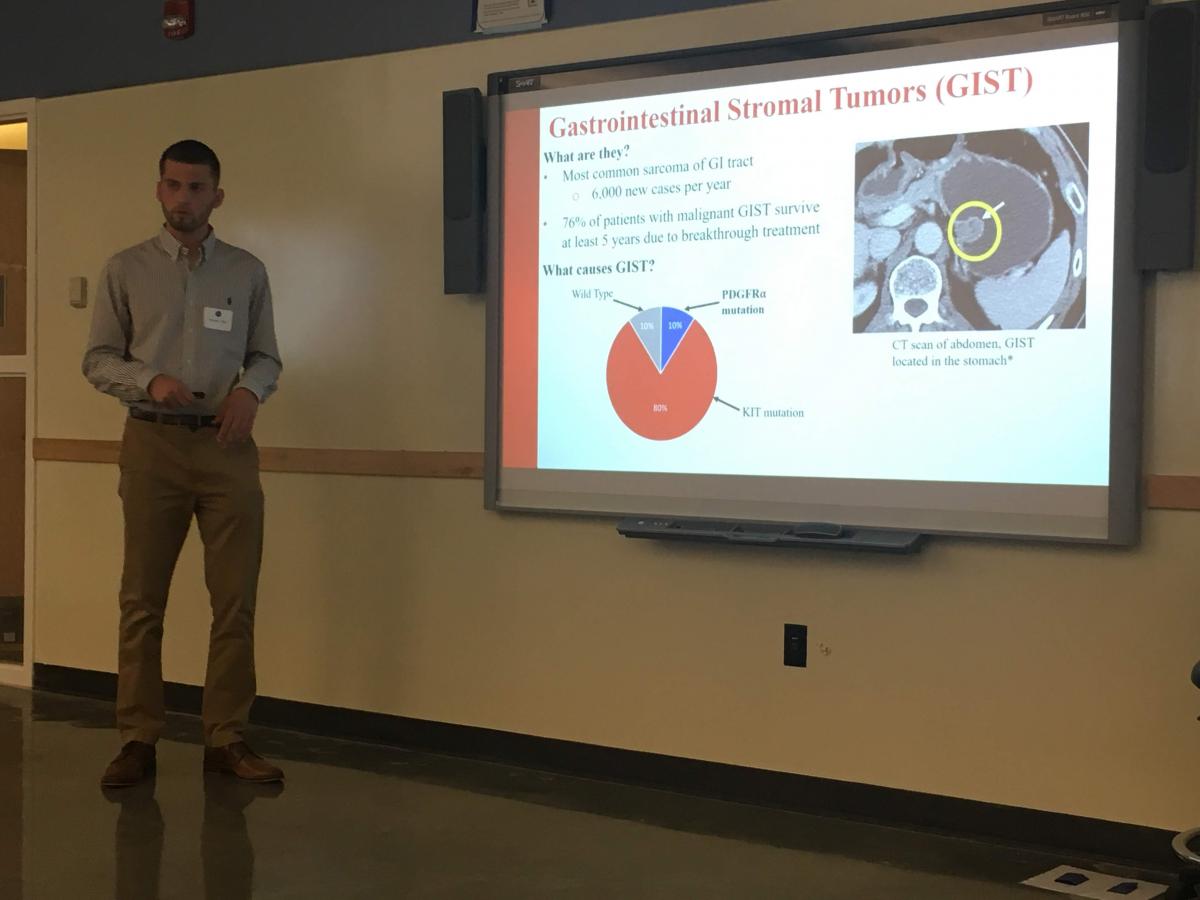 My project took a new turn as a couple of my western blot experiments failed, and I did not have enough time to replicate the experiment. For each western blot experiment, I had to grow about 10 confluent flasks of cells to divide among 18 final flasks for drug treatment…This process is long, about 2-3 weeks, and requires multiple steps. It is extremely frustrating when I perform all this work to grow and treat the cells to just have the western blot mess up at the end and have to start the process all over again. Western blots can be tricky and have a lot of room for error, by the time I actually got the hang of them, it was my last weeks of the internship…Since it was the end of the summer and I did not have time to regrow, and re-drug the cells to then complete another western blot, I sadly had to do away with that portion of data for my final presentation. Good news is, the spheroid culturing went well and I was able to collect data for that to include on my presentation.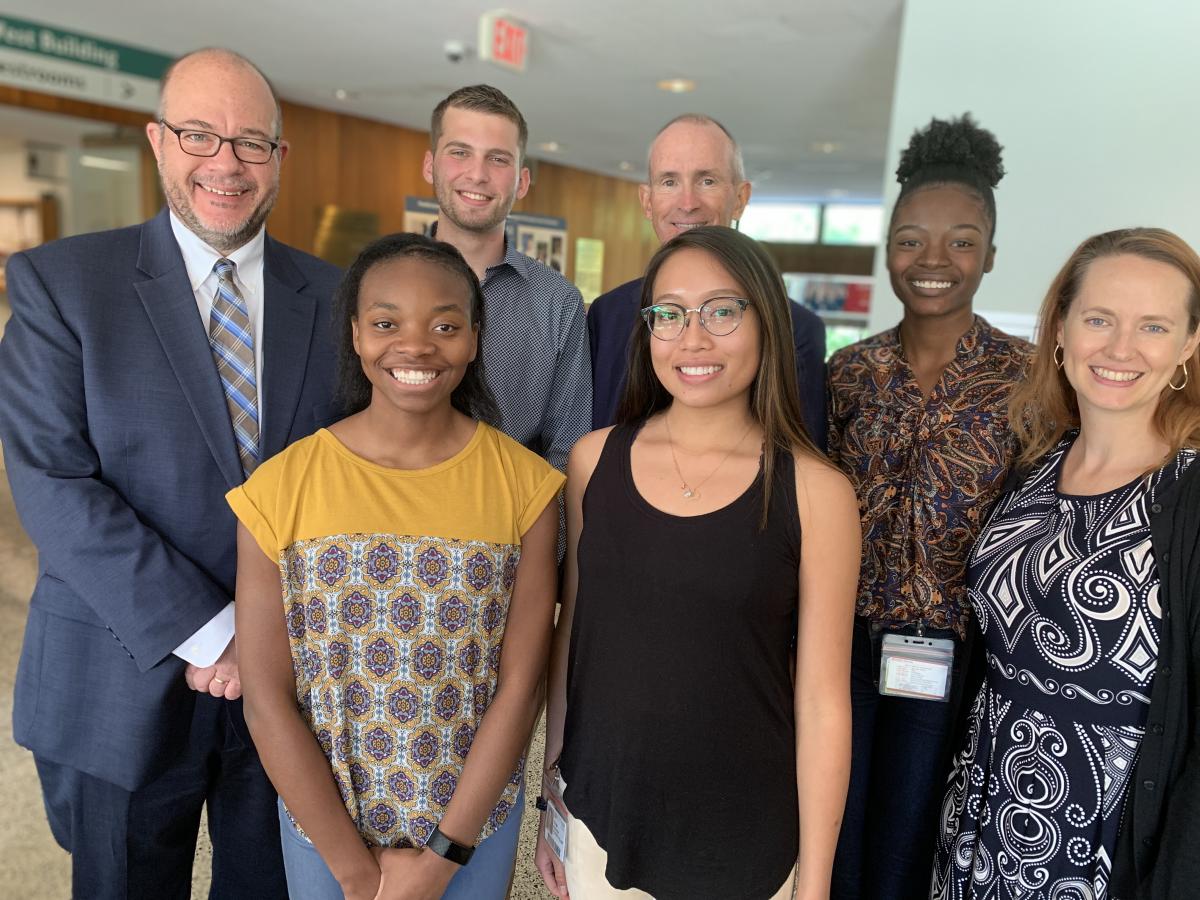 My research project, although it did not completely pan out the way I hoped or expected, taught me that research is a hard task that requires patience, replication, and most importantly a lot of your time and effort. I can take this lesson with me after I complete the internship at Fox Chase and apply it to a challenging class in the future or if I join another lab at the University of Delaware. I am just really thankful that I received such an enriching experience at the cancer center. I got close to my fellow interns not only from Delaware but from other schools as well, I was able to shadow physicians, work under brilliant researchers, be lectured by faculty, and listened to professionals all around the cancer center in career seminars. I sincerely thank all the people that I crossed paths with at Fox Chase for this amazing experience that has greatly affected my career direction and research ambitions going further.