The clinical trial I'm in gave me my life back. I never second-guessed that I was in the place that was giving me the best options to survive.

‐Susie Barton
I had just finished two rounds of chemotherapy and a trial drug when I got to see the CT scan.
Comparing my scan to the one taken six weeks before, I couldn't believe how much my cancer had shrunk. Standing there, I dared to believe that I might really be able to survive and live my life with my family and kids.
My medical team had led me down the correct path and knew this would be the right treatment option for me. Seeing those results, I knew for sure that I had made the right decision in trusting my health to Fox Chase Cancer Center.
Finding the Right Team from the Start
I was only 40 when I was diagnosed with Stage 4 lung cancer. I was experiencing shortness of breath and it felt like something was in my throat. Whenever I raised my hands over my head, it would cut off my air supply. I went to my primary care doctor, who sent me for a CT scan.
When he got the results, he told me to find an oncologist because it was cancer. A few years earlier I had a breast lump removed at Fox Chase, so that is where I knew I should go. 
I still had the cell phone number of the doctor who removed the lump, so I called him even though it was a Sunday. Dr. Curcillo remembered me and got me in to Fox Chase the next day. After a couple of biopsies, I was diagnosed with lung cancer, which stunned me.
Formulating a Plan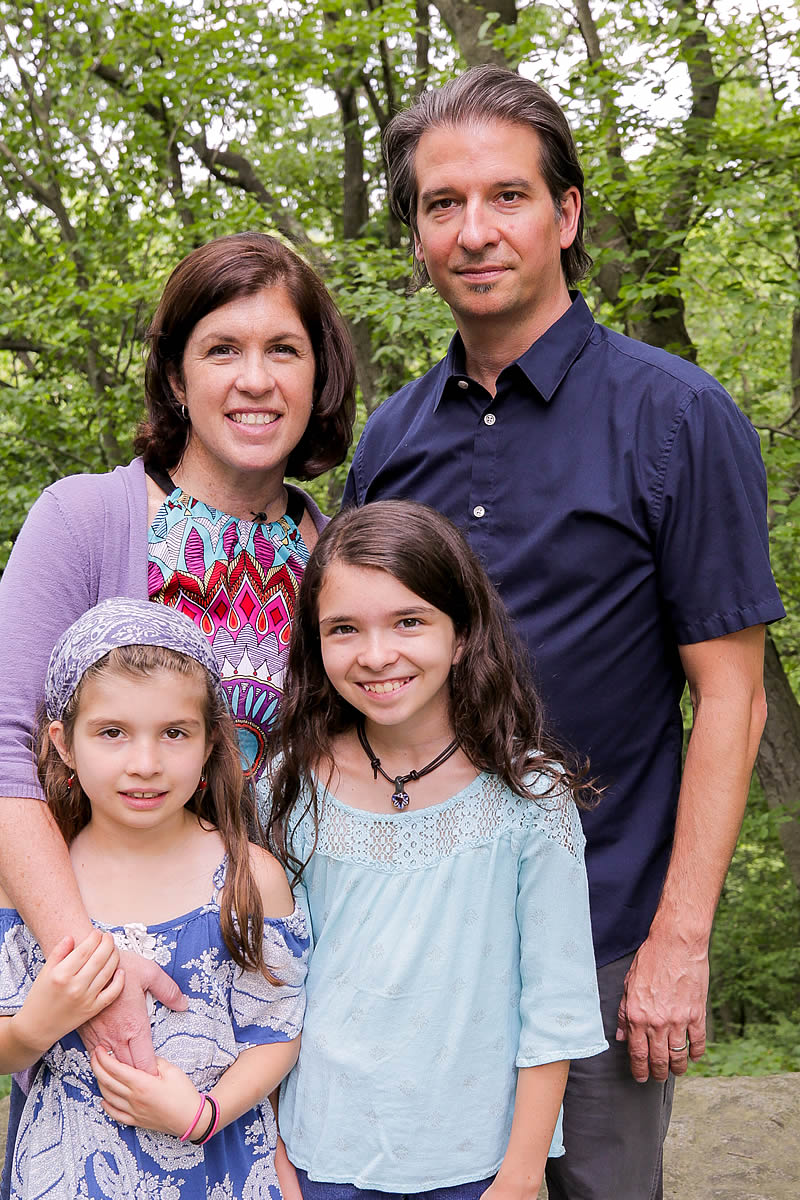 While my family and I were shocked, my doctors had a plan of action. My husband and I decided it was best to tell our daughters the truth from the start. They were young, just 5 and 9, and they were worried about me and asked many questions. Having a plan in place to help me beat cancer made it easier to have that conversation with them.
Because the cancer had spread to my lymph nodes, I wasn't a candidate for surgery. My best option was a clinical trial and I was scheduled to receive four rounds of intense chemotherapy with the trial drug. After those four heavy rounds, I was switched to a lighter maintenance chemotherapy drug and the trial drug for the remainder of my two-year course of treatment.
A Family Feel
When I went in for treatments, I was often in the infusion room for hours. The nurses were there anytime I needed anything and constantly checked in on me during my treatments. I know going to a cancer center can seem scary and imposing, but Fox Chase isn't like a typical hospital; it's warm and it's friendly.
During treatment, there was so much I worried about. I didn't want to lose my hair, and I endured side effects including nausea and exhaustion. I needed to stop working for quite some time. As the trial progressed, I was able to get back to my daily routine. With my family and Fox Chase, I was able to get through it and survive.
The clinical trial I'm in gave me my life back. With everything I had to worry about, I never second-guessed that I was in the place that was giving me the best options to survive. Once I came to Fox Chase, I knew I was where I need to be.