"I couldn't have asked for a more caring, personable, skilled physician than Dr. Smaldone."

‐Brian Kredo
My name is Brian Kredo and I am 53 years old. I work as a lawyer and live in Bucks County, which is in suburban Philadelphia, with my wife Jodi and my two teenage children.
A few years ago, I noticed some drops of blood at the end of my urine stream. When I went to see my urologist, he ran some tests, and the results came back atypical. He said we'd need to do a biopsy, but he was going on vacation for two weeks, so he wanted to do it when he got back. That felt like too long to wait.
Choosing Fox Chase
Even though there's no history of cancer in my family—my parents are both alive and well—I was very anxious. So I called Fox Chase Cancer Center and the woman on the phone set up an appointment for me with Dr. Marc C. Smaldone, a surgical oncologist in the Division of Urology and Urologic Oncology.
We didn't have to wait long for the appointment—he met with my wife and me on a Friday the same week that I made the call. From the moment I met him, Dr. Smaldone was phenomenal. He never rushed us, never talked down to us. He told us to call him Marc. Somehow, he rearranged his schedule and got me in for a biopsy the following Monday.
That biopsy was clear, but since some of my other tests were atypical, Dr. Smaldone decided to keep an eye on things. I continued to have routine tests and biopsies over the next few years. Therefore, in March 2020—I remember the date because COVID had just gotten crazy—when I got a call from Dr. Smaldone in the supermarket, I picked up because I expected him to say everything was fine.
Instead, he told me that one of the tests was positive for cancer. "Don't worry," he told me. "We're gonna do what we have to do. We're gonna get you better."
Treatment and Surgery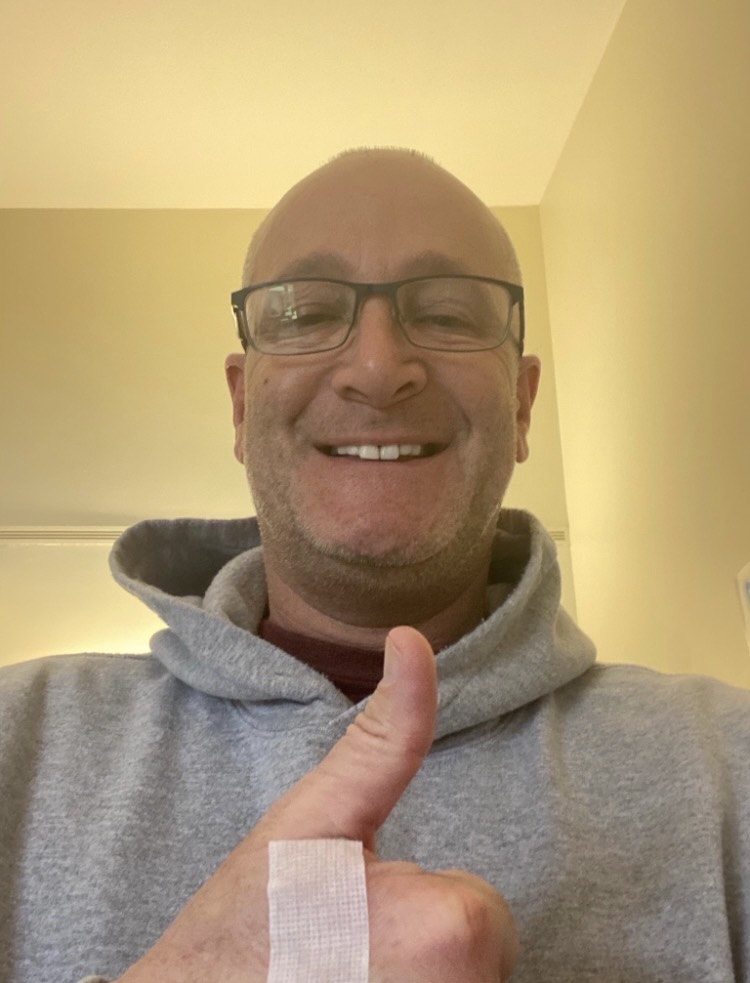 I was diagnosed with high-grade CIS bladder cancer that required immediate treatment. The first thing we tried was something called a BCG installation, where you're given a type of immunotherapy called Bacillus Calmette-Guérin through a catheter. It works by creating an immune response in the bladder that helps prevent the cancer from returning.
At my first visit I was really uncomfortable. You have to get undressed, lay down in the procedure room, and have a nurse you've never met put a catheter "up there." But the nurse I had at Dr. Smaldone's office, Debbie, was so personable. She chatted away about her husband, her grandchild, her family, everything except what was happening. The next thing I knew, the whole treatment was over. It was like that every time, and by the sixth treatment, I went in feeling like it was no big deal.
After those treatments, I had a scope, and everything looked good. But when I went back for another scope in September 2020, the cancer had returned. It was in a little pouch in my bladder called the diverticulum, which is hard to treat because it's difficult to get the BCG into that area. Therefore, Dr. Smaldone decided to remove the diverticulum to try and save my bladder.
With something big like this, you want to feel reassured, so I went to a few other well-regarded institutions in Philadelphia to get second and third opinions. Everyone I saw spoke very highly of Dr. Smaldone, and I felt confident in moving forward. So in December 2020, I had the surgery to remove the diverticulum.
After the surgery, I experienced a few complications, but finally, in February 2021, I was out of the hospital. I've been cancer free ever since.
The Doctor Makes a Difference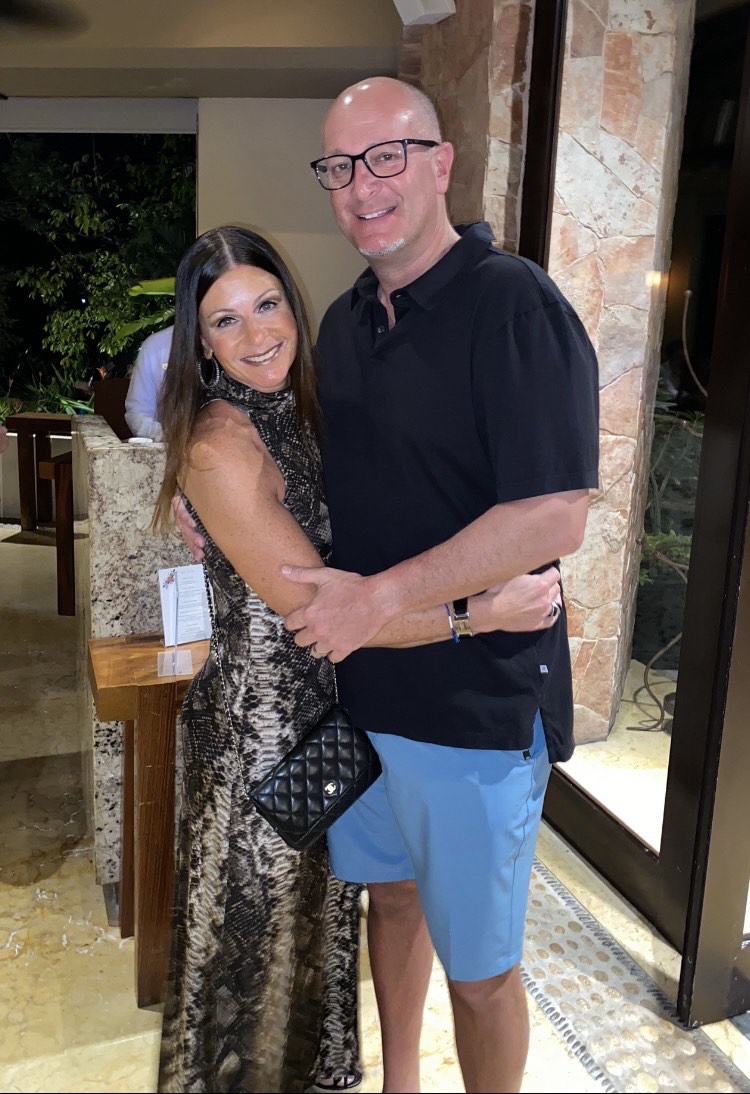 I can't emphasize how amazing Dr. Smaldone was throughout this whole experience. He was not only my doctor, but my psychologist, my cheerleader, and my friend. All along the way, whenever I saw something that looked odd, I'd send him pictures and he would respond quickly, telling me what to do.
He took the time to speak to me, my wife, and even my kids whenever we had questions. I couldn't have asked for a more caring, personable, skilled physician than Dr. Smaldone.
Now I'm back to living a normal life. I can urinate normally. I coach my son's basketball teams. I'm back at work. When you get a cancer diagnosis, there's a lot of doubt about how long it will go on and if you'll ever be able to do normal, everyday stuff. But I'm really lucky—I'm able to do the things I want to do and live my life the way I want to live it.
To anyone who gets a cancer diagnosis, I would say it does not mean that you're doomed or the end is near. You can get through these things if you're in the right hands. And at Fox Chase, with Dr. Smaldone, I was absolutely in the right hands.
Learn more about treatment for bladder cancer at Fox Chase Cancer Center.