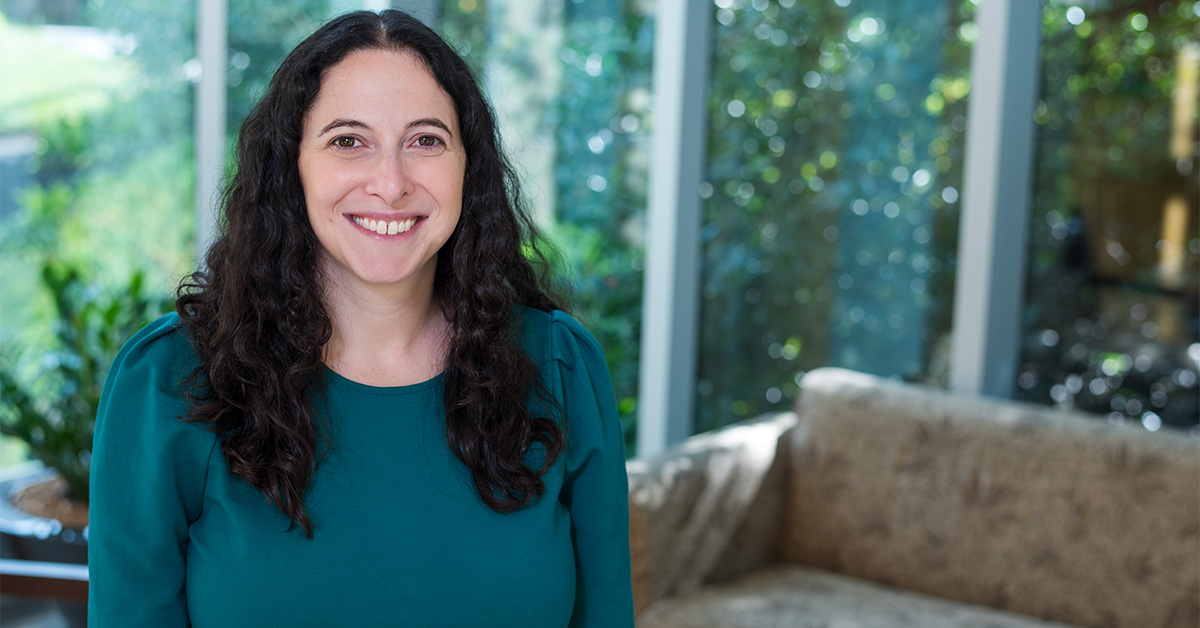 PHILADELPHIA (September 12, 2023)—Sara Small, MD, PhD, an Assistant Professor in the Department of Bone Marrow Transplant and Cellular Therapies at Fox Chase Cancer Center, has received a Research Training Award for Fellows from the American Society of Hematology (ASH).
"With this award, I'll be conducting research on potential biomarkers for acute myeloid leukemia, which is a devastating disease even though there have been many advances in the last few years," said Small, who joined Fox Chase in August after completing a fellowship in hematology/oncology in the Department of Medicine at Northwestern Memorial Hospital. She was one of 17 fellows to receive the award.
Acute myeloid leukemia (AML) is a cancer that develops in the blood cells of bone marrow and affects more than 20,000 adults in the United States each year. More than 70% of patients diagnosed with AML succumb to the disease within five years.
"For patients who have disease that's especially difficult to treat, which is a lot of patients with AML, this research could potentially lead to clinical trials that will allow us to better identify which patients will respond to intensive chemotherapy and which ones will not," said Small.
Historically, AML has been treated with intensive chemotherapy, such as cytarabine and daunorubicin, followed by a higher dose of cytarabine. In many cases, however, patients either do not respond to the drugs or eventually develop resistance to them.
Small's work involves studying expression of the gene Schlafen-11 (SLFN11), which, when lost, allows cancer cells to proliferate even with chemotherapy treatment. She will be examining SLFN11-low-expressing AML cells to study how chemotherapy resistance occurs and discover new strategies for the treatment of chemotherapy-resistant disease.
"We want to see if we can potentially use this gene as a biomarker in AML and if we can use it to find new sensitivities of the leukemia to different treatments," said Small.
The Research Training Award for Fellows is designed to encourage junior researchers in hematology, hematology/oncology, and other hematology-related training programs to pursue careers in academic hematology. It provides each recipient with $70,000 for a one-year period to guarantee protected time for clinical, basic, or translational research.
"I'm very appreciative of my mentors at Northwestern and of the American Society of Hematology for allowing me to conduct this study. I'm looking forward to continuing this research as an Assistant Professor at Fox Chase," said Small.