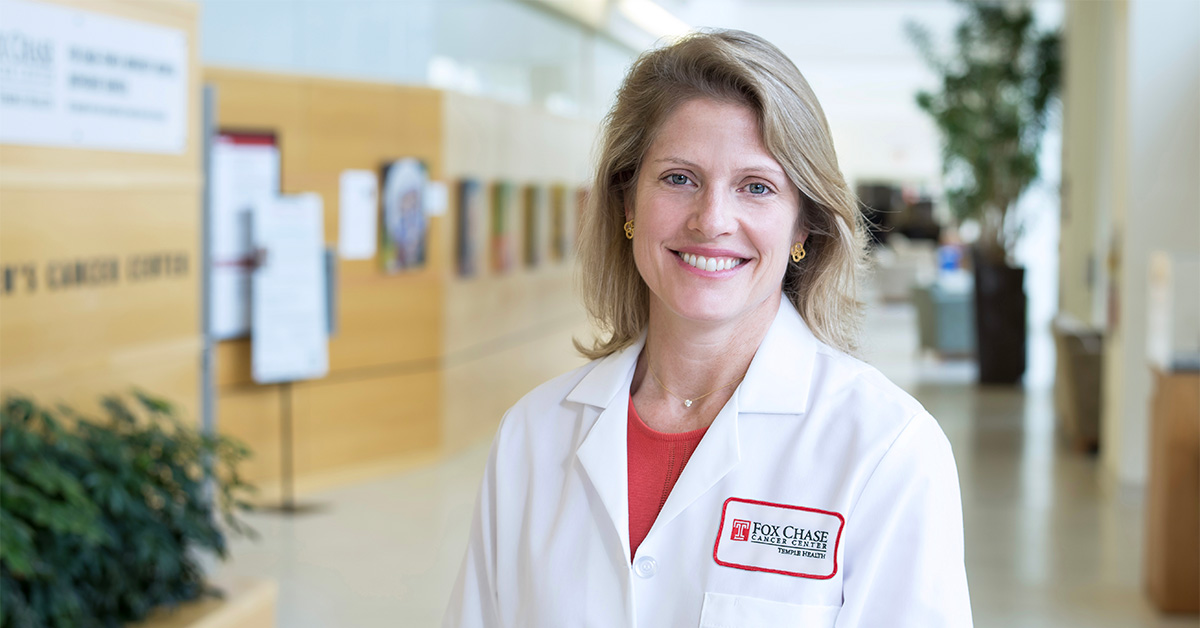 PHILADELPHIA (March 15, 2023)—Fox Chase Cancer Center and Temple Health are pleased to announce the hiring of Claire L. Streibert, MD, as site chief of breast imaging.
In her new role, Streibert will coordinate all breast-related activities at Fox Chase, including screening and diagnostic mammography, breast ultrasound, breast biopsies—both mammographic and sonographic—and breast MRI. She will work with the system chief of mammography for Temple Health to provide continuity of breast care delivery, education, and activities across the system.
Streibert earned her medical degree in 2002 from the George Washington University School of Medicine. She also completed the breast imaging and cross-sectional fellowship, as well as a diagnostic radiology residency, both at Johns Hopkins University Hospital. She earned her undergraduate degree from Yale University.
Streibert has 15 years of breast imaging experience, most recently as head of breast imaging at Riddle Hospital in Paoli, Pennsylvania. Prior to that, she was director of breast imaging for Radiology Associates Imaging and head of mammography at St. Mary Medical Center in Langhorne, Pennsylvania. From 2008 to 2017, she was director of mammography at Inova Fairfax Hospital and Inova Fair Oaks Hospital in Virginia.
Streibert is a member of the American College of Radiology, the Radiological Society of North America, and the Society of Breast Imaging.
Streibert began her tenure at Fox Chase on February 21.