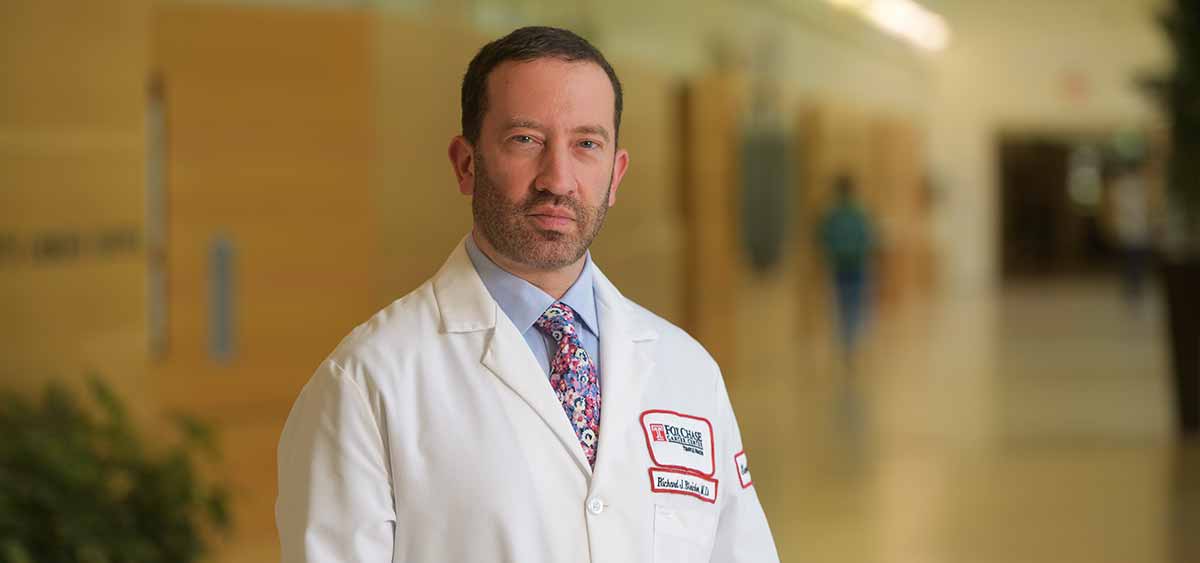 PHILADELPHIA (January 17, 2023)—Fox Chase Cancer Center has successfully renewed its accreditation with the National Accreditation Program for Breast Centers (NAPBC), making it the fifth consecutive time Fox Chase has received accreditation.
The NAPBC, which is one of the Quality Programs of the American College of Surgeons, is the premier accreditation program for breast centers in the United States. The standards set forth by the NAPBC represent the entire cancer care continuum from prevention through survivorship and end-of-life care.
"This is external validation that the quality of breast care at Fox Chase Cancer Center is among the best not just in any particular area but for patients having benign disease, as well as through all aspects of breast cancer care from screening and diagnosis all the way to survivorship," said Richard Bleicher, MD, FACS, professor in the Department of Surgical Oncology and leader of the Breast Cancer Program at Fox Chase.
Through NAPBC accreditation, organizations are able to assure patients that they are receiving the best quality care.
Their standards span across disciplines to effectively evaluate overall breast disease and cancer care. The standards touch on areas such as access to information, a multidisciplinary team approach, ongoing improvement of care, and information about clinical trials and new treatment options.
"We appreciate that this has been recognized by the American College of Surgeons and are very grateful to be in this position to be able to help women who are faced with both benign breast disease as well as the burden of cancer," said Bleicher.
Every three years, breast centers must apply for reaccreditation, which measures performance based on the current NAPBC Standards Manual.