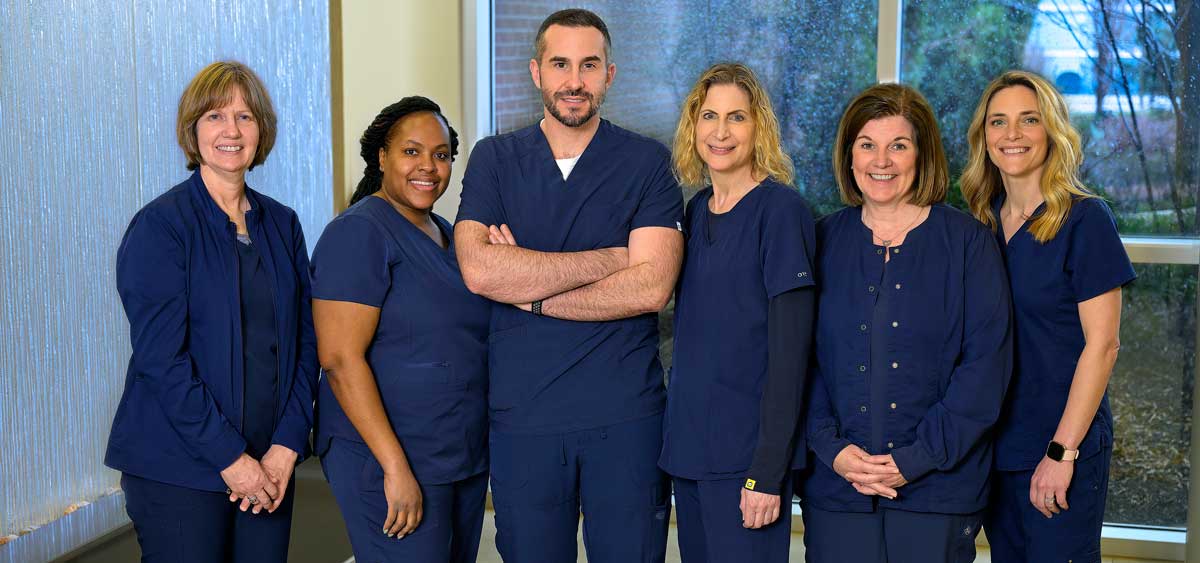 PHILADELPHIA (June 24, 2022)—Main Line Today has honored six Fox Chase Cancer Center – East Norriton nurses with their 2022 Excellence in Nursing Award. These exceptional professionals were nominated for their dedication and contributions throughout 2021. Fellow nurses from the region voted on the selections.
"This distinction is a great honor not only for the East Norriton campus, but all of Fox Chase Cancer Center. The fact that the nurses honored are from a variety of areas, including outpatient ambulatory, hematology and oncology, as well as nursing management, proves that Fox Chase nursing offers excellence across the board and is a testament to the work that our nurses do," said Anna Liza Rodriguez, MSN, MHA, RN, OCN, NEA-BC, chief nursing officer and vice president of nursing and patient services at Fox Chase.
The following nurses were honored:
Kimberly Berman, RN, BSN, OCN
Valerie Heron, RN, BSN, OCN
Nicolas Hoover, RN, BSN, OCN
Carol Shellock, RN, BSN, OCN
Christa Shine, BSN, RN
Maureen Sims, RN, BSN, OCN
Main Line Today is a regional magazine focusing on Philadelphia's suburban Main Line and western suburbs. The nurses were honored in the magazine's May 2022 issue.
Fox Chase's East Norriton facility opened in May of 2018 in Montgomery County, Pennsylvania, and offers access to Fox Chase's specialized team of surgical oncologists, radiation oncologists, hematologists/oncologists, and genetic counselors in a community setting, allowing individuals to be treated closer to home.