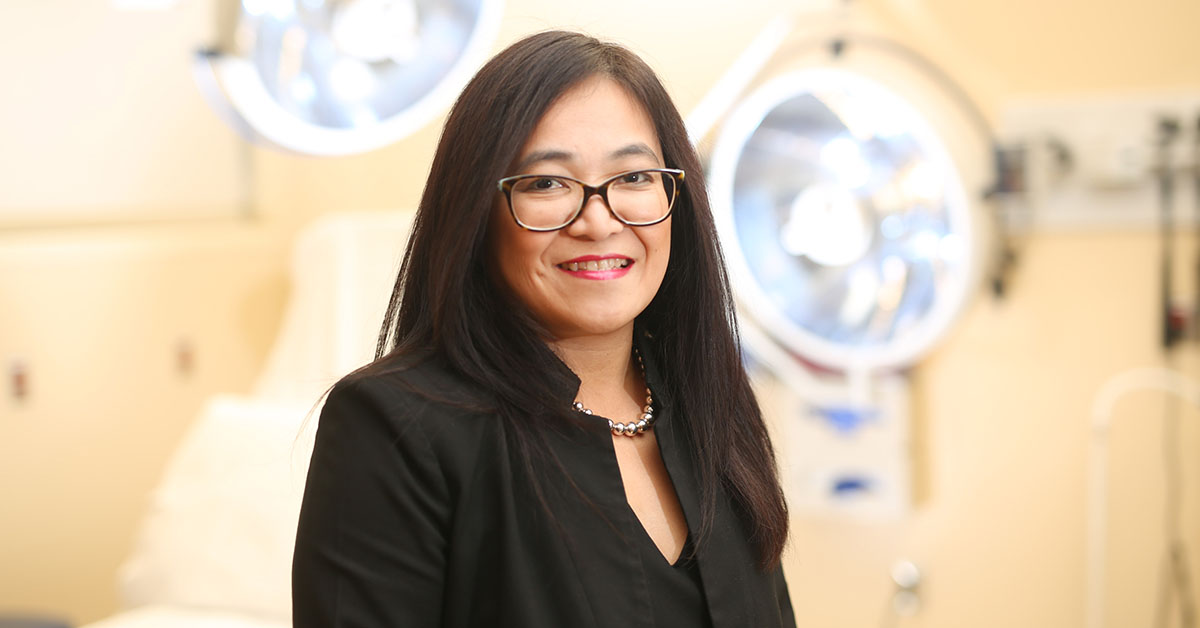 PHILADELPHIA (November 8, 2021)—Fox Chase Cancer Center has been recognized for excellence in patient care with two Press Ganey Awards, the Pinnacle of Excellence Award and the Guardian of Excellence Award.
Press Ganey works to support healthcare organizations by providing important assistance with healthcare challenges. According to the organization, their work includes data capture and analysis, as well as supporting sustainable improvement for quality and delivery of care.
Fox Chase was recognized for outstanding patient experience with the Guardian of Excellence Award, which recognizes organizations that have reached the 95th percentile for patient experience, employee or physician engagement, or clinical quality performance based on one year of data.
"There are a lot of ongoing patient projects that our nursing staff participates in that really solidify our place as an institution committed to patient experience," said Anna Liza Rodriguez, MSN, MHA, RN, OCN, NEA-BC, chief nursing officer and vice president of Nursing and Patient Services at Fox Chase.
One of those initiatives is the We Care Project, which was created by a nurse in the midst of the COVID-19 pandemic, that gathers donated gifts to give to patients hospitalized during special events like their birthdays, she said.
"Other efforts include reducing noise levels in the different inpatient units, mandatory customer service training for front desk staff, and focused effort on cleanliness of the hospital environment, all of which will result in improved patient experience," Rodriguez said.
Fox Chase also received the Pinnacle of Excellence Award, which is given to the three top-performing organizations in each category. It recognizes institutions that have maintained consistently high levels of excellence over three years in patient experience, employee engagement, physician engagement, or clinical quality performance.
Rodriguez said the Pinnacle of Excellence award was validated by Fox Chase's results on the Hospital Consumer Assessment of Healthcare Providers and Systems survey, which was developed by the Centers for Medicare and Medicaid services. When these results were compared with Fox Chase's National Cancer Institute-designated comprehensive cancer center counterparts, "we are actually performing better than our peer group," Rodriguez added.
"Knowing that Fox Chase Cancer Center was selected for these awards from all Press Ganey user groups is definitely a huge accolade to our nursing staff for consistently maintaining high levels of excellence, not just for one reporting period, but over consecutive years," she said.
Awards are given to highlight efforts to improve the quality and safety of patient care, provide a positive and collaborative environment for employees and physicians, and deliver outstanding patient experiences. Fox Chase is among about a dozen National Cancer Institute-designated comprehensive cancer centers across the country to be recognized with Press Ganey Awards.