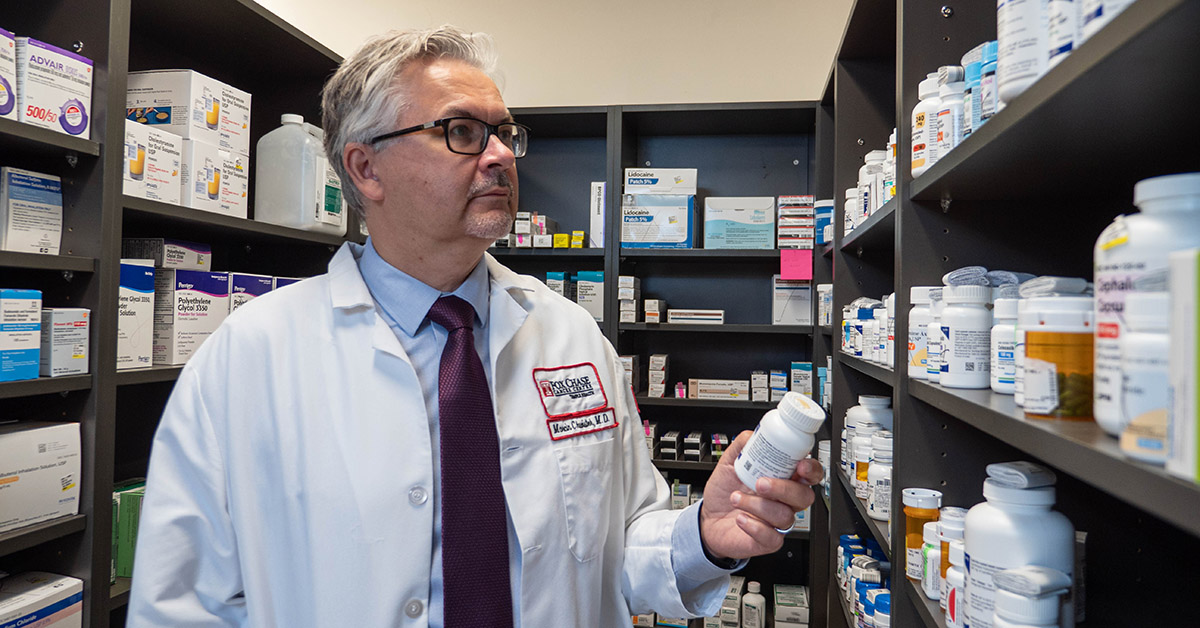 PHILADELPHIA (November 2, 2021)—Marcin Chwistek, MD, FAAHPM, director of the Supportive Oncology and Palliative Care Program at Fox Chase Cancer Center, will be speaking virtually at the Hospice Care Professionals Association Conference being held in Moscow November 2-3.
Chwistek will discuss goal-concordant care, a practice in which patients with cancer receive care that aligns with their values and priorities. Goal-concordant care highlights the importance of including patients in the decision-making process for their treatment.
"Serious illness often requires complex decision making," said Chwistek. "For goal-concordant care to take place, patients, their families, and physicians need to communicate effectively on crucial matters such as prognosis, treatment preferences, and ultimately, goals of care."
This will be the seventh year for the conference, which is the largest educational event in Russia for specialists providing care to adults and children with severe progressive and life-limiting diseases. It will feature an international roster of physicians and researchers. 
"I will be presenting on the concept of integration of palliative medicine in oncology, with emphasis on promotion of goal-concordant care. I will also share our experience of working with the Alliance of Dedicated Cancer Centers in promoting goal-concordant care at Fox Chase," Chwistek said.
The presentation at this conference is the result of Fox Chase's role as the coordinating center for the American Eurasian Cancer Alliance (AECA). AECA is a consortium of medical centers, research institutes, and governmental organizations across the United States and Europe who have joined forces to decrease the burden of cancer in the United States and Eurasian countries by furthering research and discovery in cancer prevention and treatment strategies.
Chwistek, who earned his medical degree in Poland, along with a group of American palliative medicine physicians and leaders, collaborates with the AECA and the Worldwide Hospice Palliative Care Alliance and others to promote palliative medicine education and best practices in Eurasian countries.
"Clinicians in Russia have a strong interest in further developing their palliative care and are very interested in the ways palliative medicine may be better integrated into oncology. Goal-concordant care is something that is of key importance to their efforts," Chwistek said.
The Supportive Oncology and Palliative Care Program at Fox Chase is centered on both the patient and their family. For patients with cancer, the program is focused on reducing the burden of pain and other distressing symptoms while being mindful of patient and family needs, values, beliefs, and culture.