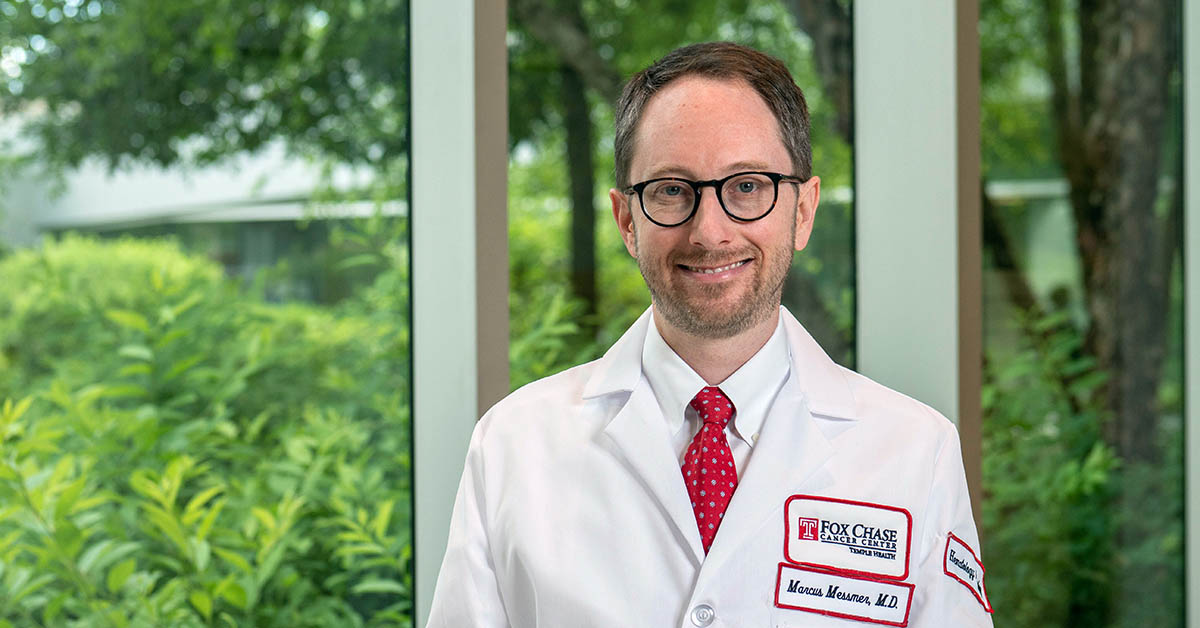 PHILADELPHIA (July 1, 2021) - Fox Chase Cancer Center is pleased to announce the hiring of Marcus Messmer, MD, who will join the Department of Hematology/Oncology as an assistant professor.
Messmer will begin his tenure at Fox Chase following the completion of his fellowship in medical oncology at Johns Hopkins University, where he became chief oncology fellow in 2020. In that role, Messmer developed a comprehensive humanism curriculum for oncology fellows, which included initiatives to address racism in medicine.
He graduated from Johns Hopkins University Medical School and was inducted into the Alpha Omega Alpha Honor Society. Prior to his medical oncology fellowship, Messmer was an intern and then resident in internal medicine at Johns Hopkins. He also served as a hospitalist in the oncology critical care unit there.
He is a member-in-training of the American Society of Clinical Oncology (ASCO). In 2020, he won a merit award during the ASCO Annual Meeting for his work on studying large granular lymphocytosis after bone marrow transplantation. A particular research interest of Messmer is the study of lymphoma; he has been developing multiple clinical trial concepts for patients with the condition.
Messmer will start at Fox Chase on July 12.