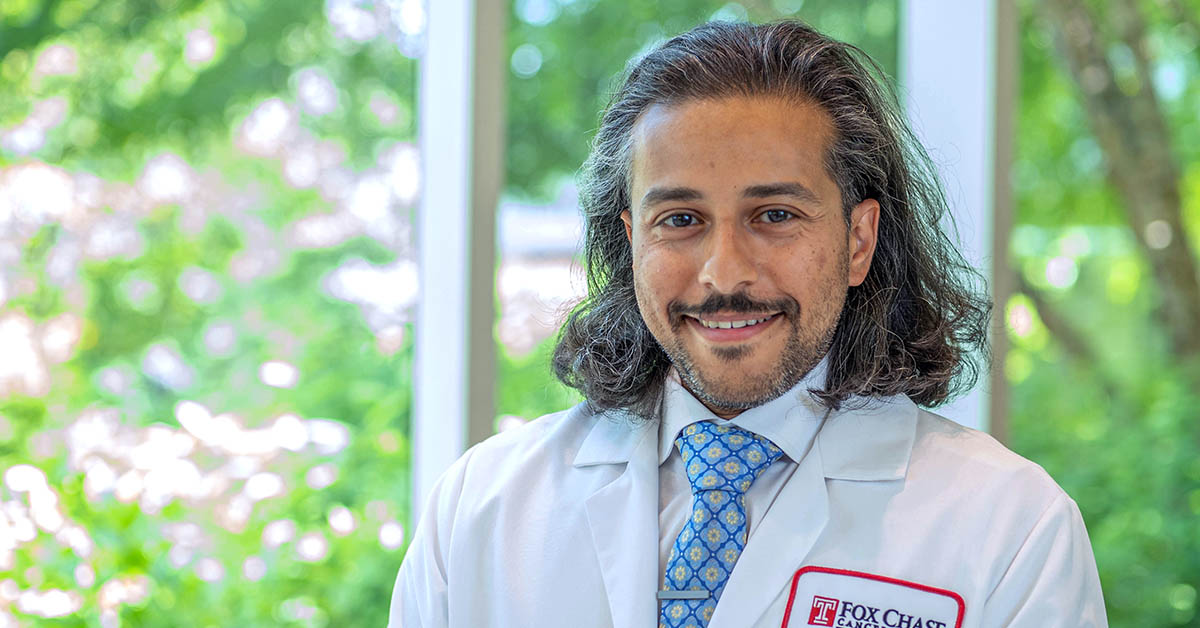 PHILADELPHIA (June 30, 2021) – Fox Chase Cancer Center is pleased to announce the hiring of Peter Abdelmessieh, DO, MSc, who will join the Department of Bone Marrow Transplant and Cellular Therapies.
Prior to joining Fox Chase, Abdelmessieh was at Christiana Care Health System in Delaware since August 2018, where he performed a majority of the allogenic stem cell transplants. He was also the first to perform chimeric antigen receptor cell therapy, also known as CAR T, in the state of Delaware.
He did his internal medicine residency at Lenox Hill Hospital in New York City from 2011 to 2014, then moved to Pennsylvania for a hematology and oncology fellowship at Lankenau Medical Center. From 2017 to 2018 he completed a bone marrow transplant fellowship at Weill Cornell/New York Presbyterian Hospital in New York City.
Prior to attending medical school at the Touro College of Osteopathic Medicine in New York, Abdelmessieh received his masters of biomedical science from the University of Medicine and Dentistry of New Jersey and his bachelors of arts and sciences from Cornell University.
Abdelmessieh began work at the center on June 28, 2021.