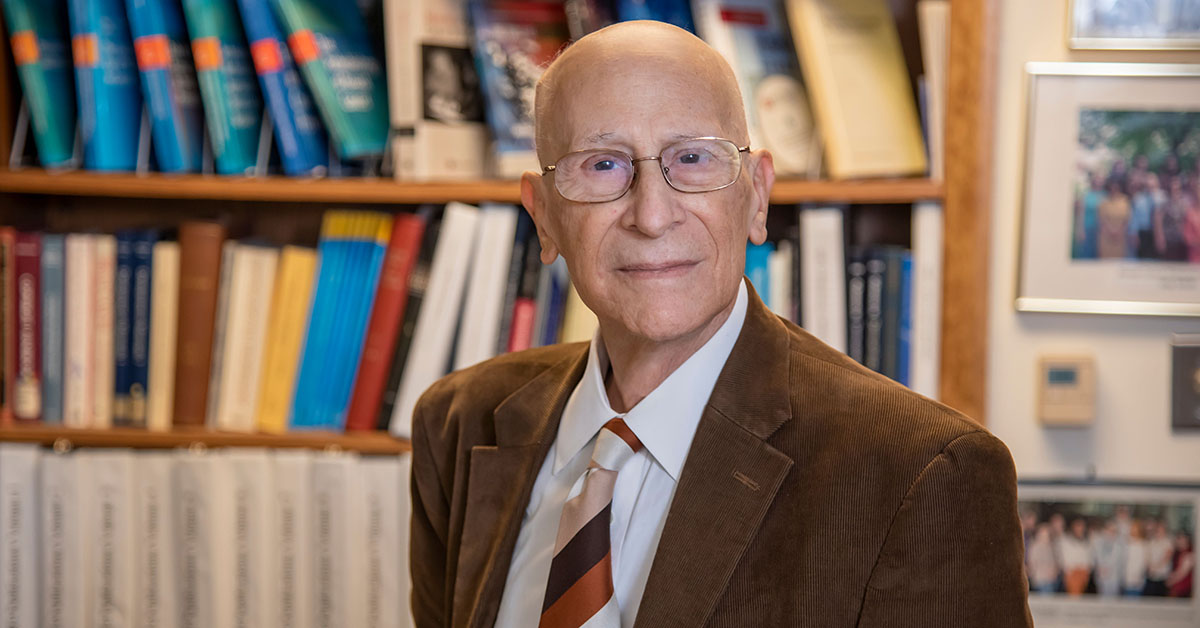 PHILADELPHIA (May 11, 2021)—Jose Russo, MD, FACP, senior member and director of The Irma H. Russo, MD, Breast Cancer Research Laboratory at Fox Chase Cancer Center, recently published a study showing how significant differences in gene-to-gene interaction provide long-term breast cancer protection in women who have been pregnant versus those who have not.
Russo and a team of collaborators in Spain compared two groups, one consisting of women who had never been pregnant and one consisting of women who had an early pregnancy, after the women had become postmenopausal. "What we found was that in the breast tissue of the women who had an early pregnancy, all the genes are more interconnected among themselves than in the other group of women," something that could protect these women against breast cancer, Russo said.
According to the study authors, reproductive history plays a significant role in a woman's risk of developing breast cancer. Published data has shown that full-term pregnancy at an early age can provide long-term protection against breast cancer. This protection may occur as a result of chromatin remodeling caused by full-term pregnancy.
Russo worked with statisticians and other researchers to evaluate the structural and informational aspects of the data sets in this study. Russo said this distinction identified by researchers indicates that pregnancy can produce significant changes in the genomic network of the breast tissue.
These changes show that early full-term pregnancy generates more modules in the networks, with higher density. They also show a genomic structure that performs additional and more complex functions than those found in the breast tissue of women who have never been pregnant.
"Our intention now is to mimic pregnancy without pregnancy. So we are working with young women that have the BRCA1 gene but don't have breast cancer, and we are treating them with a hormone produced during pregnancy called human chorionic gonadotropin," Russo said.
"We found that the genes activated by the hormones are very similar to the ones seen activated in women that have a full-term pregnancy. So it reinforces what we have postulated for a long time," he added.
Russo said the evaluations made in both this study and the work researchers are currently performing are important steps toward understanding more fully the role early full-term pregnancy plays in providing long-term protection against breast cancer.
The study, "The Role of Gene to Gene Interaction in the Breast's Genomic Signature of Pregnancy," appeared in Scientific Reports, which is published by Nature Research.