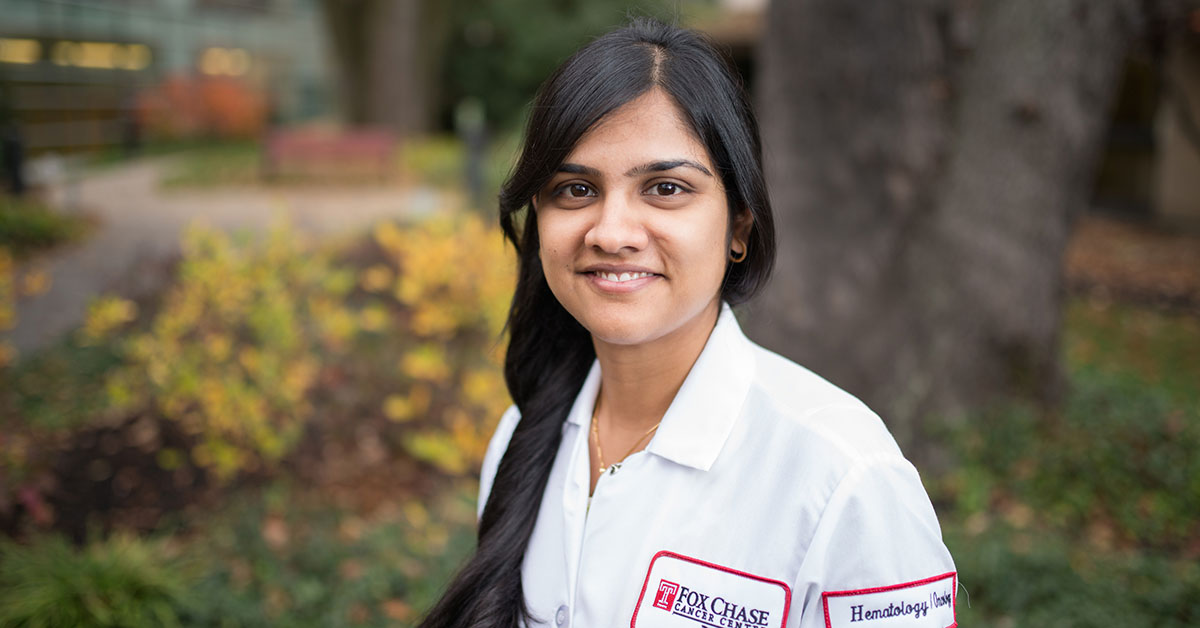 PHILADELPHIA (March 10, 2021)— Researchers from Fox Chase Cancer Center have demonstrated that fitness trackers such as Fitbit are feasible tools for assessing performance status—the ability to perform activities of daily living—in colorectal cancer patients. The finding is important because performance status is used to determine whether cancer patients may tolerate more or less aggressive forms of treatment and how they are holding up during treatment.
Typically, fellows, physicians, and other service providers assess patients' performance status during an office visit. However, ratings can vary between providers and are based upon the short interaction they have with the patient.
"It was very clear that this was a real gap where we do not have an objective way to measure performance status," said Namrata "Neena" Vijayvergia, MD, assistant chief of Gastrointestinal Medical Oncology at Fox Chase. To fill that gap, she and a team of researchers at Fox Chase decided to test fitness trackers, which she said are very objective and consistent. "They can give us a more longitudinal assessment of patients' performance status rather than a snapshot that we typically get."
Vijayvergia, along with Jeffrey M. Farma, MD, FACS, chief of General Surgery at Fox Chase, and their research team recruited 80 colorectal cancer patients (stages II-IV), half of whom would be treated with chemotherapy and half of whom would undergo surgery. Each patient was given a Fitbit Charge fitness tracker, which they were assigned to wear for four days prior to receiving treatment (baseline) and again four weeks later after receiving treatment (follow-up).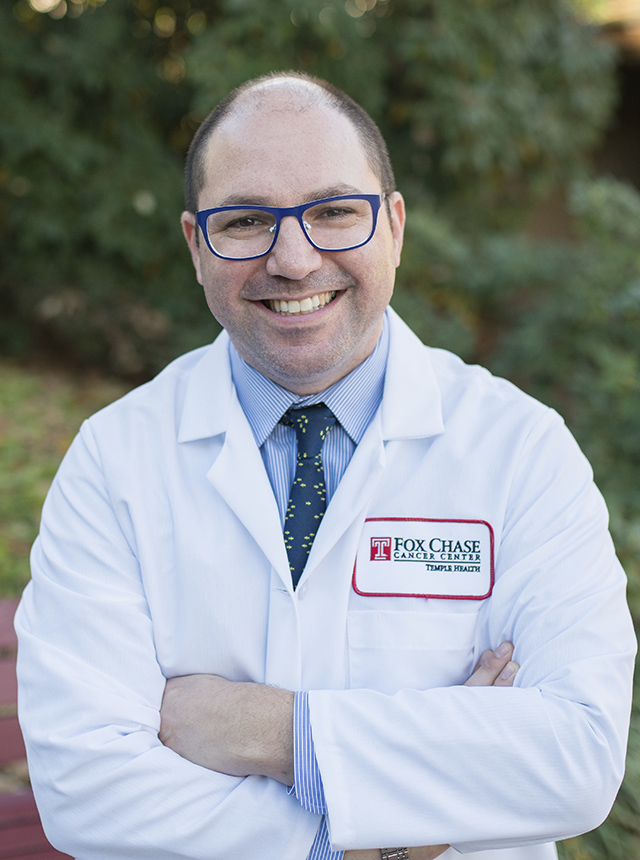 After wearing the device, the patients were given a questionnaire to assess their ease and enjoyment of using it. The patients' medical providers also completed questionnaires assessing patients' performance status at baseline and follow-up.
Eighty-five percent of the patients in the study met the researchers' feasibility criteria, meaning they wore their Fitbit for at least 12 hours a day on three of the four days at both baseline and follow-up. Ninety-one percent reported no problems wearing it, and none of the devices went missing or malfunctioned.
"If someone's wearing the tracker and we actually can get the data, then we think this is a feasible technique and we can use it further," Vijayvergia said of the findings.
The researchers also found that patients' step counts, as recorded by the fitness tracker, correlated closely with their provider-assessed performance status, which is measured on a scale of 0 to 5, with 0 being symptom-free and fully functional and 5 being deceased.
For instance, patients whose providers rated their performance status as 0 took an average of 6,300 steps per day. Patients assessed at performance status 1 took an average of 2,900 steps per day.
Toxicity, the side effects patients experience from treatment, also correlated with step count. The researchers hypothesized that patients who took 5,000 or more steps per day would also experience lower toxicity, while patients who took fewer than 5,000 steps would have higher toxicity. Their findings supported this.
However, due to the sample makeup and study design, the secondary findings of correlations between step count and performance status and toxicity, respectively, are not strong enough to draw definitive conclusions. But Vijayvergia added that they will be jumping-off points to guide future research.
The paper, "Feasibility of Fitness Tracker Usage to Assess Activity Level and Toxicities in Patients With Colorectal Cancer," was published in JCO Clinical Cancer Informatics. The study was supported by grants from the Colon Cancer Coalition through funds raised at Get Your Rear in Gear - Philadelphia and the American Cancer Society.