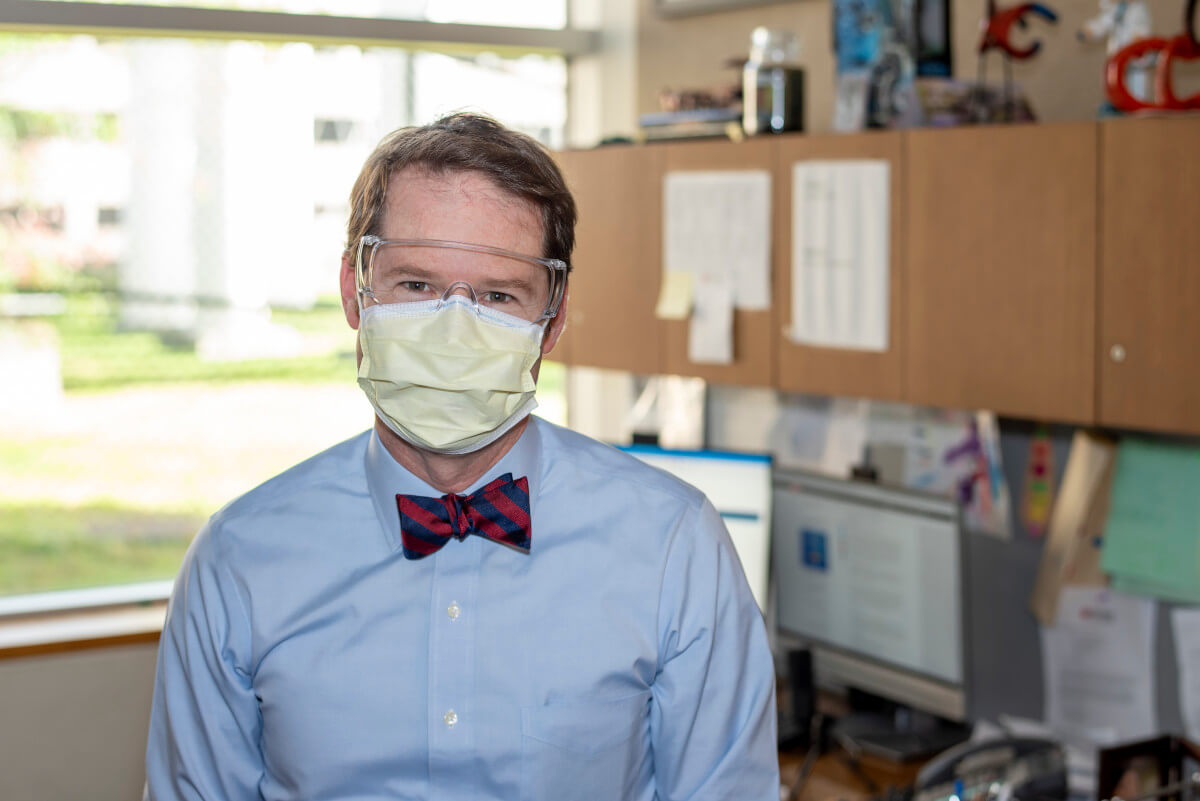 PHILADELPHIA (December 2, 2020)—In a recently published study, researchers at Fox Chase Cancer Center found that more elderly patients with localized head and neck cancer received multidisciplinary care compared with patients with advanced-stage disease.
Multidisciplinary care in cancer refers to a team approach involving a group of healthcare professionals who determine a patient's treatment rather than relying on a single doctor. This approach allows a patient to be informed about their choices before any initial treatment, with the goal of finding the best options up front and allowing patients to maintain their quality of life.
"There is a push in the larger head and neck community to emphasize more collaborative, more multidisciplinary style treatments for head and neck cancer," said Thomas J. Galloway, MD, lead author on the study and associate professor in the Department of Radiation Oncology at Fox Chase.
"However, it's not clear how often multidisciplinary care actually happens for patients and if it happens more in one instance versus other instances. So we evaluated a large database to see who was actually seeing patients before they started treatment," he said.
The nationwide, retrospective study assessed 28,298 patients age 66 years or older with head and neck squamous cell carcinoma. This group included patients with cancers of the larynx, oral cavity, oropharynx, hypopharynx, and nasopharynx.
The study found that most elderly patients with localized head and neck squamous cell carcinoma had received multidisciplinary care. However, few patients with advanced-stage disease received the same kind of multidisciplinary care even though a significant proportion received additional therapy, the researchers wrote.
Galloway said this finding was surprising, given that those with advanced-stage disease are typically the patients most in need of multidisciplinary care. Additionally, researchers were surprised to find how infrequently speech-language pathology was used in treatment, because it is frequently a key factor in the rehabilitation process for patients.
"Ideas that multidisciplinary care is not possible or that this is a battle that has already been won are both incorrect for different reasons," said Galloway.
The study findings suggest that although there has been improvement in integrating multidisciplinary care as part of a comprehensive treatment for head and neck cancer, more work still needs to be done to ensure patients receive the best options from a collaborative team of professionals, Galloway said.
The study, "Patterns of Multidisciplinary Care of Head and Neck Squamous Cell Carcinoma in Medicare Patients," was published in JAMA Otolaryngology-Head and Neck Surgery.