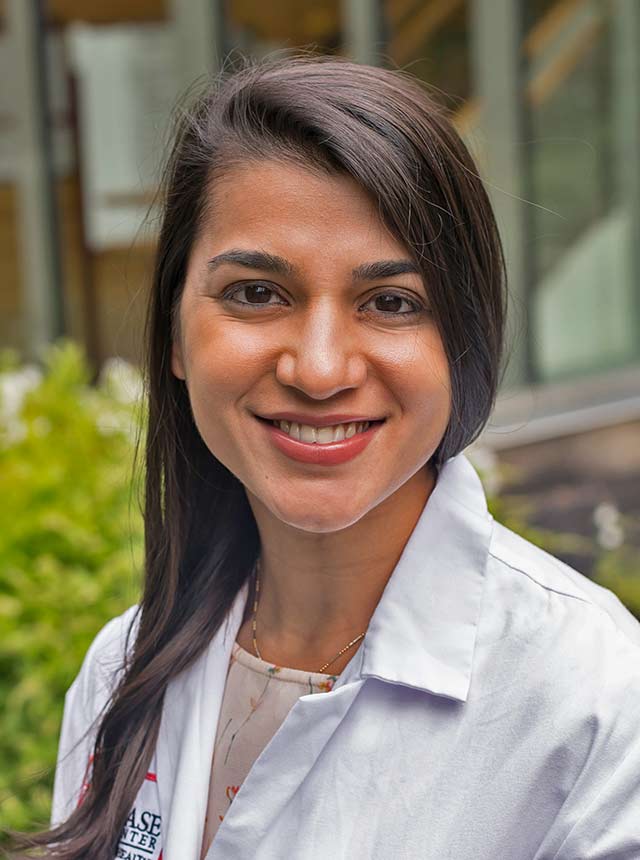 PHILADELPHIA (June 16, 2020) – Fox Chase Cancer Center announces the hiring of Shazia K. Nakhoda, MD, who will join the Department of Hematology/Oncology in the Hematology-Lymphoma Program. Nakhoda will be joining the Fox Chase team upon graduation from the Fox Chase-Temple Hematology/Oncology Fellowship Program.
Nakhoda received her medical degree from the Sidney Kimmel Medical College of Thomas Jefferson University. Nakhoda was an internal medicine resident in the department of medicine at the University of Maryland Medical Center. She is currently a co-investigator in four ongoing research projects at Fox Chase.
Nakhoda is board certified in internal medicine and is a member of the American Society of Clinical Oncology and the American Society of Hematology. She has been published in several peer-reviewed journals and presented at multiple medical meetings.
Nakhoda will begin work at Fox Chase on July 1, 2020.