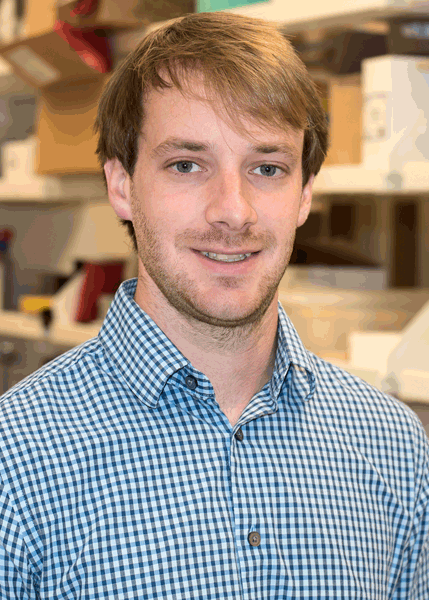 PHILADELPHIA (March 25, 2020)—A study by researchers at Fox Chase Cancer Center published today found that the RNF168 signaling pathway is critical for preventing the growth of BRCA1 mutant cancers, and that new drugs, designed to restore this pathway, could be effective for treating cancers with BRCA1 gene mutations.
BRCA1 and BRCA2 are tumor suppressor genes that help repair DNA. Mutations in these genes are the strongest known genetic risk factors for breast and epithelial ovarian cancer. Loss of BRCA1 activity and the ability to properly repair DNA damage fosters an environment for the development of cancer.
The study, "RNF168-Mediated Ubiquitin Signaling Inhibits the Viability of BRCA1 Null Cancers," was published in the journal Cancer Research, a journal of the American Association for Cancer Research.
"Our work describes a strategy that many BRCA1 mutant cancers use to survive and grow," said John J. Krais, PhD, a postdoctoral associate in the lab of associate professor Neil Johnson, PhD, in the Molecular Therapeutics program. Krais and Johnson are lead authors of the study.
Krais said their strategy involves regulation of RNF168, a protein that allows cells to maintain a DNA repair pathway that stops working in BRCA1 mutant cancer cells.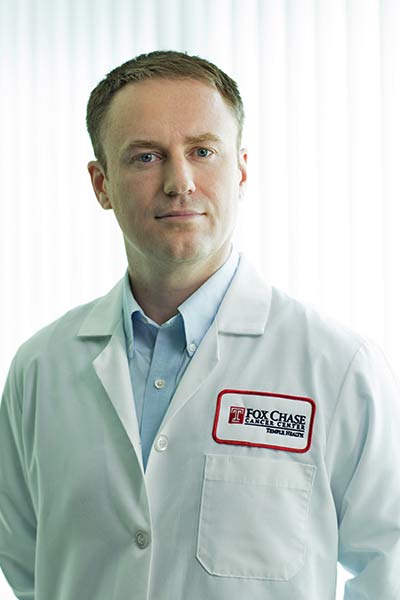 According to the researchers, the RNF168-mediated DNA repair pathway ultimately determines whether cells will grow and form tumors, or die. Therefore, according to the study, BRCA1 deficient cancers require genetic adaptations that prevent cell death, and one of these adaptations is to downregulate RNF168 protein expression.
"Our work suggests that regulation of RNF168 levels is critical for BRCA1 mutant cancers to sustain growth, and we propose targeting proteins that have a role in counteracting RNF168 activity could restore the pathway and represent a new therapeutic approach," said Krais.
"These studies expand our understanding of BRCA1 mutant biology by identifying a mechanism for cells to cope with loss of BRCA1 function, as well as uncovering details about how specific types of DNA damage can be repaired."
Krais said further research is needed to determine if RNF168 has any other functions and how this pathway can be targeted for use in the treatment of cancer.