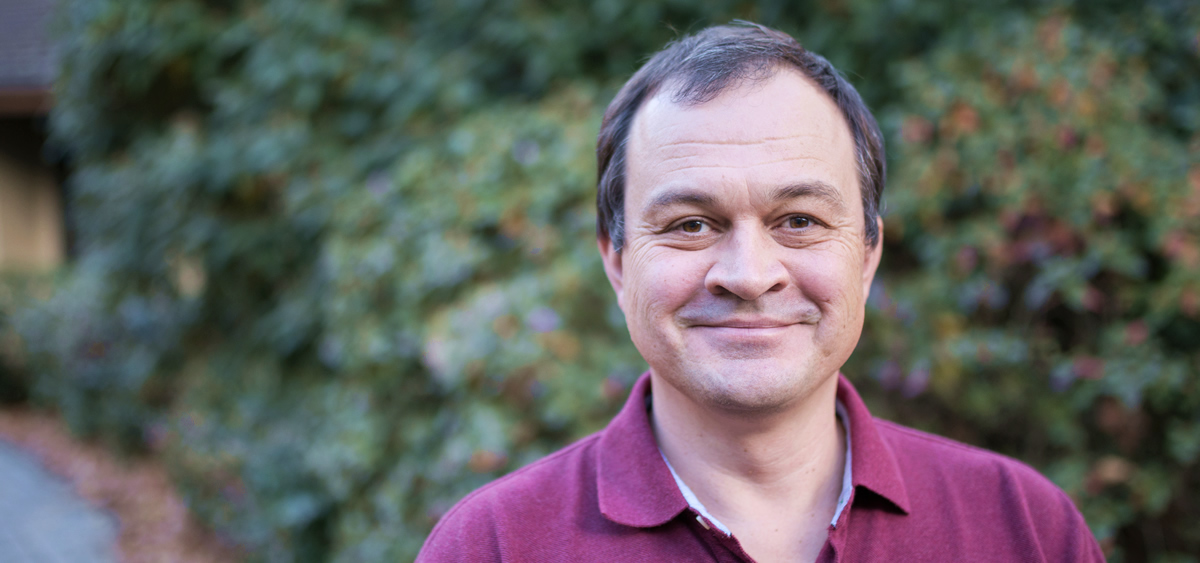 PHILADELPHIA (February 25, 2020) – Vladimir Kolenko, MD, PhD, a researcher at Fox Chase Cancer Center, has received a grant to study the role of cholesterol in resistance to the androgen receptor inhibitor enzalutamide and how to improve the effectiveness of enzalutamide by targeting cellular cholesterol stability in prostate cancer tumors.
Enzalutamide is one of the first Food and Drug Administration-approved second-generation androgen receptor inhibitors used for the treatment of both non-metastatic and metastatic castration-resistant prostate cancer, which keeps growing even when testosterone is reduced to very low levels.
Enzalutamide and abiraterone, another anti-androgen therapy, are among the most common drugs used for prostate cancer treatment, said Kolenko, an associate research professor in the Cancer Biology program at Fox Chase.
"These are drugs that are most commonly used to treat metastatic prostate cancer, but eventually tumors develop resistance. Partially, it can be because cholesterol—either LDL cholesterol or HDL cholesterol, it doesn't matter which one—can activate pro-survival signaling pathways in prostate cancer cells that can simply bypass the therapeutic effect of anti-androgens," said Kolenko.
Kolenko received the two-year $200,000 grant from the National Cancer Institute. During those two years, Kolenko and colleagues plan to target cholesterol homeostasis using genetic and pharmacological approaches in order to reinstate or re-emphasize sensitivity of prostate cancer cells to anti-androgens like abiraterone and enzalutamide.
"It's well known that cholesterol can serve as a precursor for hormone synthesis. We propose a novel conceptual model that, in addition to serving as a precursor for androgen synthesis, lipoprotein-derived cholesterol may promote development of castration-resistant phenotype in prostate cancer cells via androgen-independent activation of Akt/mTOR signaling," Kolenko said.
Akt/mTOR signaling plays a critical role in the progression of prostate cancer to castration-resistant growth and development of resistance to androgen deprivation therapy (ADT). "First, we plan to validate the role of cholesterol in ADT resistance, and second, we will try to reinstate sensitivity of tumor cells using several agents that can interact with cholesterol—either uptake or trafficking in tumor cells," said Kolenko.
The new study, Kolenko added, could establish for the first time the role of different lipoproteins in prostate cancer progression to castration-resistant growth and ADT resistance. "We anticipate that the proposed studies will gain insights that suggest new therapeutic options for the treatment of prostate cancer," he said.