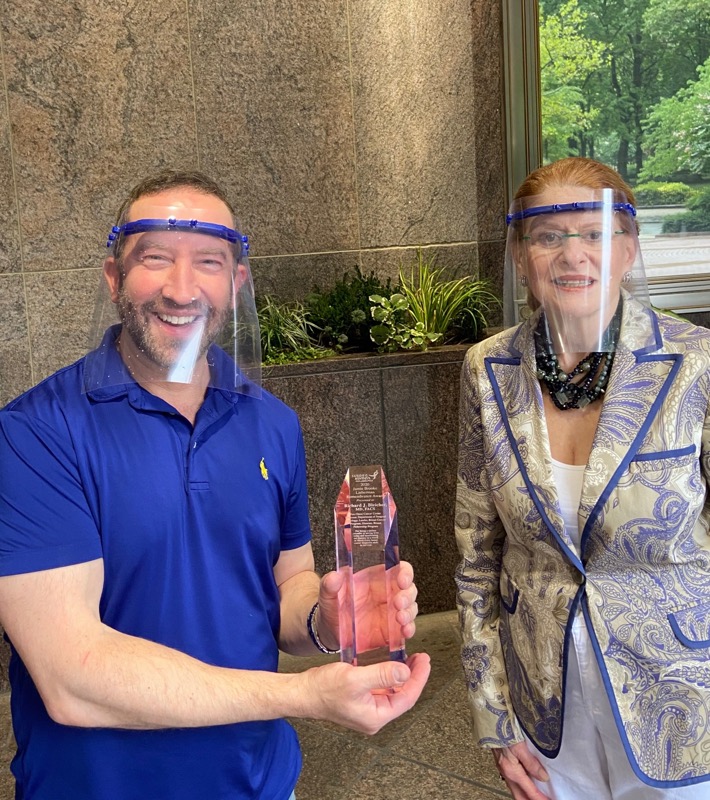 PHILADELPHIA (October 14, 2019) — Richard J. Bleicher, MD, FACS, has been awarded the 2020 Jamie Brooke Lieberman Remembrance Award from Susan G. Komen® Philadelphia for his work in the breast cancer community. Bleicher, a professor in the Department of Surgical Oncology at Fox Chase Cancer Center, will receive the award at the Susan G. Komen Philadelphia MORE THAN PINK Walk® Kickoff event at the Loews Philadelphia Hotel on March 18, 2020.
The award's namesake, Jamie Brooke Lieberman, lost her battle with inflammatory breast cancer in 2012 at the age of 35. She fought for understanding and awareness of her disease and was active in raising funds for research and community outreach, early detection and treatment programs with Komen Philadelphia.
"I'm humbled to be honored with this award in memory of Jamie Lieberman and the important struggle she fought for," Bleicher said. "It has always been my privilege to work on behalf of tens of thousands of women faced with this disease in the hope we can make a difference and develop a cure."
"Jamie valued every life tremendously and equally," Elaine I. Grobman, Komen Philadelphia's chief executive officer, and Jamie's parents, Jules and Carole Lieberman of the Inflammatory Breast Cancer Foundation, wrote in a letter to Bleicher. "She was determined to conquer breast cancer in her lifetime and she made it her personal mission to ensure every woman of today and tomorrow would have the best fighting chance if faced with a diagnosis."
Bleicher is a breast cancer surgeon and clinical researcher at Fox Chase. He serves as the director of the breast fellowship and leader of the Breast Cancer Program at Fox Chase. He also sits on the board of the National Accreditation Program for Breast Centers and the Quality Improvement Committee, which sets quality measures for breast cancer. Bleicher is one of four breast surgeons who sits on the Commission for Cancer's Operative Standards Committee and is the vice chair for the Society of Surgical Oncology's breast fellowship programs for the U.S. and Canada.