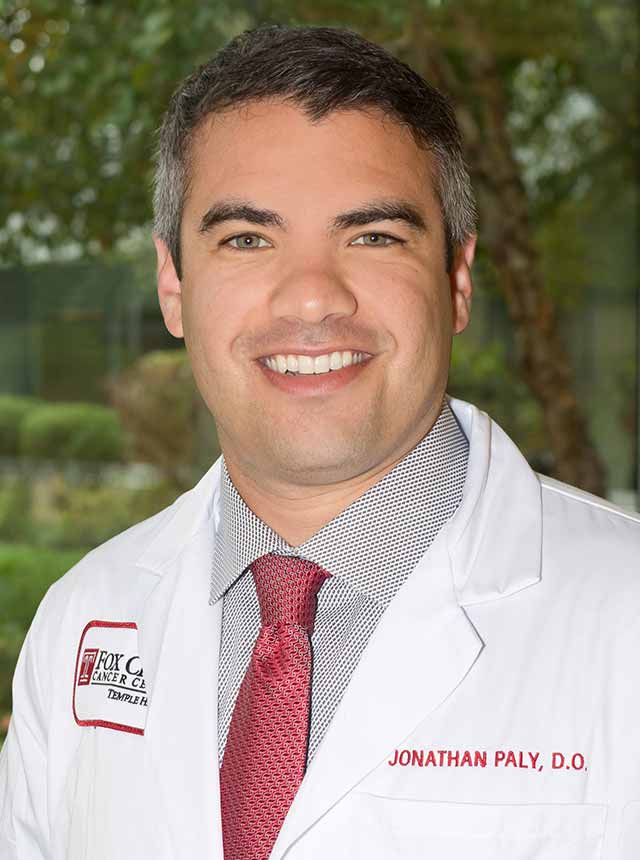 CHICAGO (September 15, 2019) – New research from clinical investigators at Fox Chase Cancer Center may help guide men with prostate cancer in selecting the appropriate type of short course radiation therapy to treat their disease.
The research was conducted by Jonathan Paly, DO, a radiation oncology resident at Fox Chase, and colleagues. They quantified and compared patient-reported quality of life outcomes in more than 500 men with low- or intermediate-risk prostate cancer who were eligible to receive stereotactic body radiation therapy (SBRT), high dose rate (HDR) brachytherapy, or low dose rate (LDR) brachytherapy.
Paly presented his team's results today at a poster Q&A session at the 61st Annual Meeting of the American Society for Radiation Oncology (ASTRO).
 "For patients with low- or intermediate-risk prostate cancer, there are many treatment options that are equally good at curing prostate cancer," Paly said. "Because of that, the focus shifts to choosing a treatment that will have the least amount of side effects and result in the best quality of life."
Paly and colleagues assessed patient reported quality of life outcomes using three validated questionnaires. The International Prostate Symptom Score, which evaluates urinary function, and the Sexual Health Inventory for Men, which evaluates sexual function, were collected for patients undergoing all three types of radiation. In addition, the Expanded Prostate Cancer Index Composite Short Form, which evaluates urinary, bowel, sexual, and hormonal effects of treatments, was used for patients receiving HDR brachytherapy or SBRT.
"We found that all three modalities had fairly small changes in patient-reported quality of life greater than a year after treatment," Paly said. "Most interestingly, we saw that high-dose brachytherapy seemed to have fewer urinary side effects than low-dose brachytherapy."
According to Paly, this result mirrors a shift occurring in the field of prostate cancer in which physicians are using LDR brachytherapy less in favor of temporary high-dose brachytherapy implants.
In addition, patients who received SBRT in five treatments had improved long term quality-of-life in the area of urinary irritation compared with those who underwent HDR brachytherapy. 
"When patients are looking at the different options for treating prostate cancer, these findings may help guide them towards high-dose brachytherapy or SBRT," Paly said. "If they are eligible for both, it suggests the need for a longer informed discussion with their physician about the possible differences between the two.