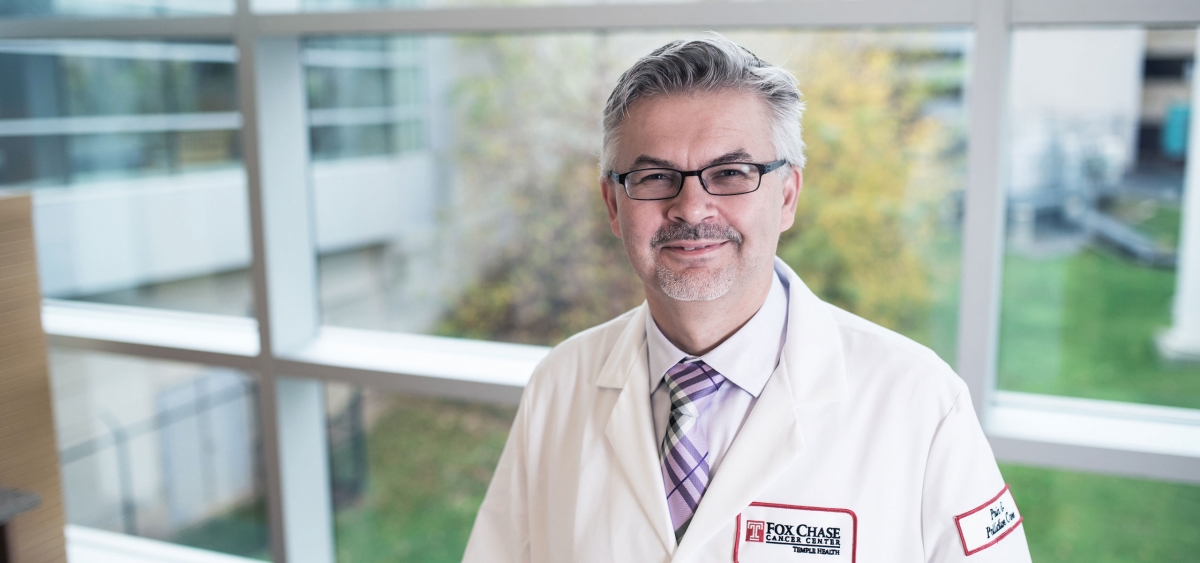 PHILADELPHIA (September 10, 2019) – Marcin Chwistek, MD, FAAHPM, has been appointed Editor-in-Chief of AAHPM Quarterly, which is published by the American Academy of Hospice and Palliative Medicine. Chwistek is an associate professor in the Department of Hematology/Oncology at Fox Chase, where he is also director of the Pain and Palliative Care Program.
AAHPM Quarterly fills a unique need for its members, which include physicians, nurses, social workers, and others from a variety of specialties outside oncology. Each issue includes a message from AAHPM's president, clinical pearls highlighting relevant clinical topics, AAHPM news, a pathway to palliative care column discussing how specialists came into the specialty, a medical ethics column, AAHPM progress reports, and more. 
Chwistek will work with other members of the editorial board to stay on top of current trends in the field of hospice and palliative medicine, and to develop relevant and exciting content for AAHPM members.
"My interest in palliative medicine really began when I realized that for patients with life-threatening illness, taking care of their physical and emotional well-being is more satisfying to me than treating the patient's underlying disease," Chwistek said. "I hope to work closely with members of the academy to continue to cover topics that will be helpful to everyone in the field's understanding of the importance of palliative medicine."
Chwistek began his career in radiation oncology before devoting himself to palliative medicine. Chwistek joined the palliative care team at Fox Chase in 2006, working under Michael H. Levy, MD, PhD, one of the founding leaders of the American hospice and palliative care movement.
Chwistek comes to the editor position with prior editorial experience. He has served as the associate editor-in-chief of AAHPM Quarterly for the last three years and writes a column featured in each issue. He also serves as a senior section editor of the PC-FACS (Fast Article Critical Summaries for Clinicians in Palliative Care) for the Journal of Pain and Symptom Management.