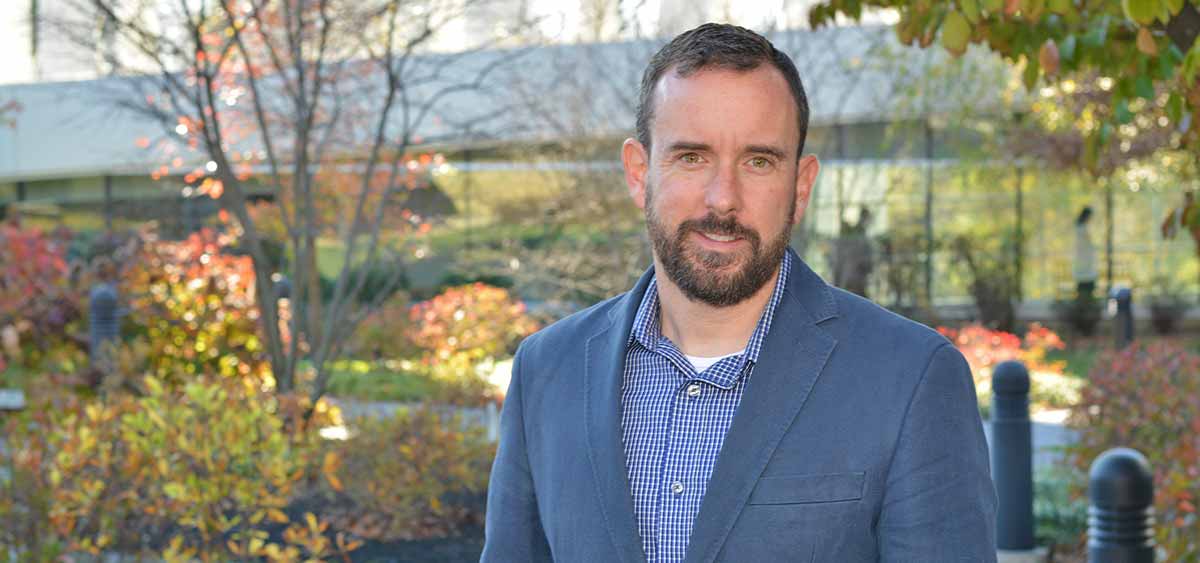 PHILADELPHIA (September 9, 2019) – A researcher at Fox Chase Cancer Center has been awarded a $33,348 grant from the National Cancer Institute for research attempting to determine the fundamental processes by which cancer cells can sense deficiencies in the production of essential metabolic components and adapt to overcome this and survive. The researcher, Andrew J. Andrews, PhD, is an associate professor with the Cancer Epigenetics program.
The study, led by Kathryn Wellen, PhD, an associate professor of cancer biology at the University of Pennsylvania, is focusing on the subcellular location of acetyl-CoA and the mechanism by which cells monitor its production and availability. Acetyl-CoA is a coenzyme that plays an essential role in cellular metabolism; without it, the viability of cells is greatly impaired.
Previous studies have shown that targeting a cell's normal acetyl-CoA synthesizing methods forces cells to use adaptive measures, but the mechanism by which cells can sense this and respond has yet to be determined. The research team hopes that gaining an understanding of how cells are performing these functions, as well as determining the essential role of nuclear-cytosolic acetyl-CoA for cellular viability, will lead to the development of more effective targeted therapies.
Andrews' contribution to the study is his expertise in histone acetylation, by which DNA is made available for cellular processes. He will assist the team by performing mass spectrometry studies to better understand the process by which cells monitor and respond to fluctuations in acetyl-CoA concentration.
The Cancer Epigenetics program at Fox Chase uses a multidisciplinary approach to combine translational research to reduce morbidity and mortality associated with cancer by focusing on biomarkers and therapeutic approaches. It is a network of researchers that focus on biomarkers for early detection, risk assessment, efficacy of specific drug therapies, and clinical trials of epigenetic therapies. The program seeks to ensure the research translates into clinical effectiveness.