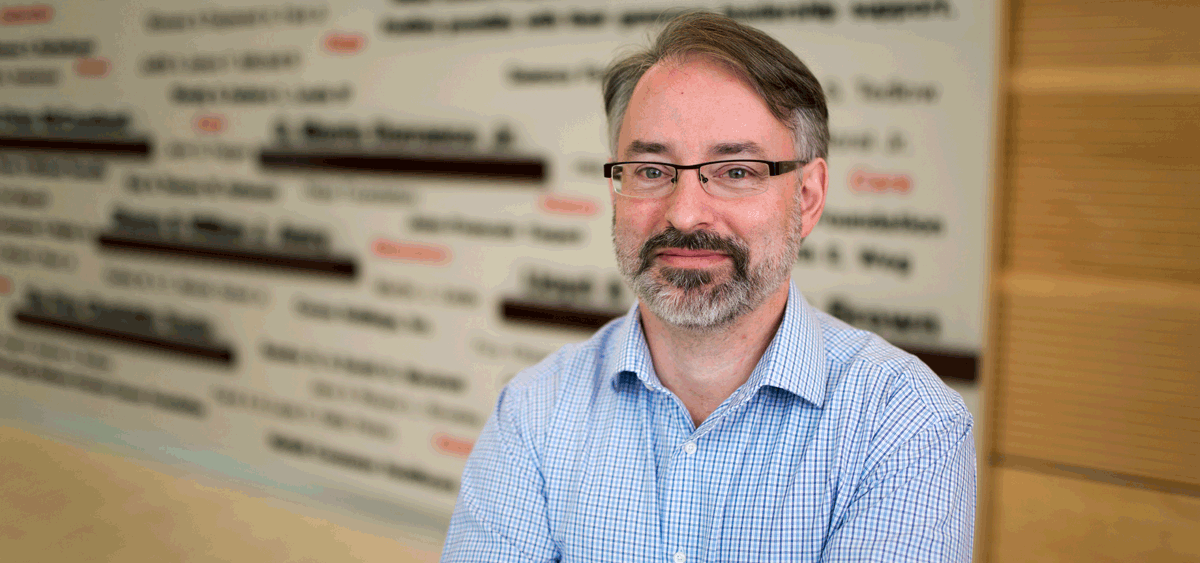 PHILADELPHIA (March 6, 2019) — The average person could not identify many genetic similarities between an opossum and a mouse, however, new research from scientists at Fox Chase Cancer Center has identified an aspect of these mammals' immune systems – the immune gene ThPOK – that has remained similar for more than 165 million years.
Their paper, titled, "Functional conservation of a developmental switch in mammals since the Jurassic age" was published in the January 2019 issue of Molecular Biology and Evolution.
The ThPOK gene plays an essential role in determining whether immature T cells develop into CD4 cells ("helper" T cells) or CD8 cells ("killer" T cells).
"When immature T cell precursors develop into mature T cells, the cells that express ThPOK become CD4 cells, and when it is not expressed they become CD8 cells," said Dietmar J. Kappes, PhD, professor of blood cell development and cancer and director of the Transgenic Mouse Facility at Fox Chase. "ThPOK expression is a CD4 lineage determining factor."
Embedded in the ThPOK gene is a piece of non-coding DNA that can silence the expression of the ThPOK gene that the scientists dubbed SilThPOK.
Kappes, together with Jayati Mookerjee Basu, PhD, and colleagues compared the DNA of two types of evolutionarily distant mammals – a "primitive" South American opossum and a modern-day mouse – looking specifically at SilThPOK. They found that there were blocks of DNA base pairs that were identical or closely related between the marsupial and the placental mammal. Additionally, the order of these blocks of DNA and the orientation of these blocks are completely conserved.
Next, the researchers conducted an in vivo study using a knockout approach where they removed SilThPOK from a mouse and replaced it with the marsupial SilThPOK. They found that the substitution still supported the correct CD4 T lymphocyte lineage-specification expected to be found in placental mammals.
In other words, the functionality of the immune gene ThPOK appeared to be equivalent in the marsupial mammal versus the placental mammal.
Finally, they tested SilThPOK transcription factor binding and function in these knockout mice.
"Every assay that we looked at, when we switched the possum element with the mouse element, and examined T cells for differentiation or function, we saw no change," Kappes said. "The element that arose 165 million years ago, and had 165 million years to diverge in function, has not diverged at all. It still works the same way now as it did back then." There may be other key developmental switches that have been similarly conserved between marsupial and placental mammals, but this is the first time this has been directly demonstrated through such an in vivo gene element swap approach.
In a previous study, Mookerjee Basu and Kappes showed that the transcription factors that regulate CD4 and CD8 differentiation, when misregulated, can turn normal T cells into lymphoma T cells in a mouse model. Here, they showed that any alteration of the position or orientation of a highly conserved region within the mouse SilThPOK was enough to destroy its activity and drive widespread expression of ThPOK.
"It shows that this element has been perfectly conserved for so long for an important reason," Kappes said. "If regulation of ThPOK is not properly controlled, cancer and other diseases will result."
This work was supported by NIH grants R01 AI068907, R01 GM107179, R01 GM082971, and P30 CA006927 (FCCC Comprehensive Cancer Center Core Grant).