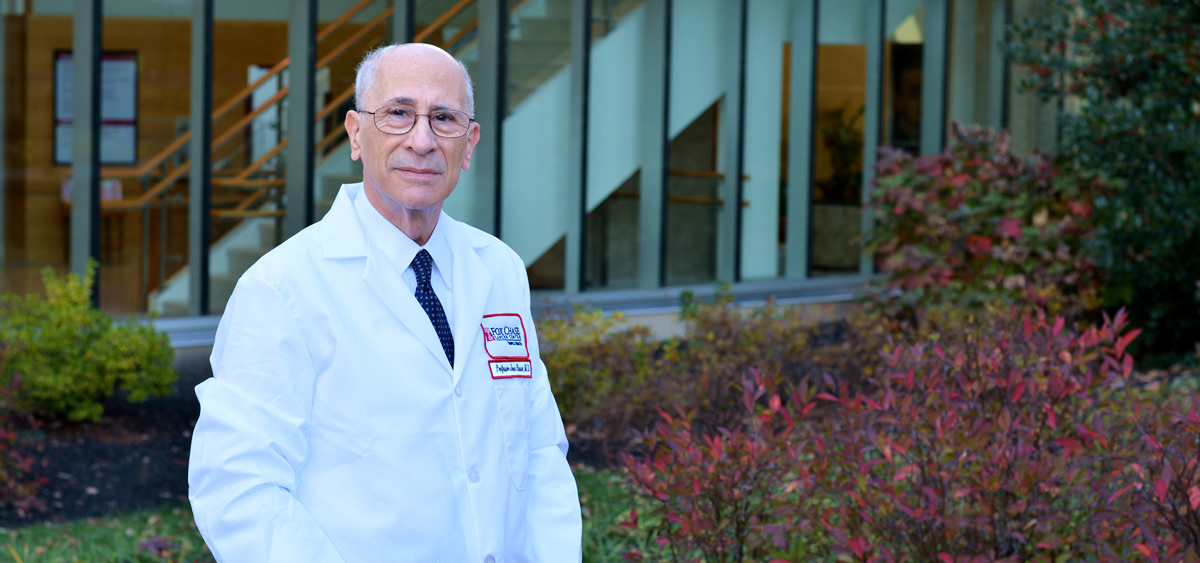 PHILADELPHIA (October 4, 2018) – Professor Jose Russo, MD, FACP, director of the Irma H. Russo, MD, Breast Cancer Research Lab at Fox Chase Cancer Center, will be recognized by AL DÍA with a Hispanic Heritage Award at the third annual Hispanic Heritage Awards Luncheon at the Union League of Philadelphia, on October 10.
The event will recognize outstanding leadership from a variety of professionals of Hispanic heritage in the Philadelphia region. Russo will be honored in the field of health. October is Hispanic Heritage Month.
Russo received his Medical Doctor degree from the University National of Cuyo, Mendoza, Argentina in 1968. In 1971, he moved to the United States and began his work at the Michigan Cancer Foundation's Department of Pathology, where he and his late wife Irma Russo, MD, founded the Breast Cancer Research Laboratory (BCRL). This lab has authored more than 430 scientific publications, 15 books and obtained more than $36 million in grants for breast cancer research.
In 1991 Russo moved his lab to Fox Chase, where in 2013 it was renamed The Irma H. Russo, MD, Breast Cancer Research Laboratory-FCCC-Temple Health. He and his team are currently developing a clinical trial in the prevention of breast cancer in young women carriers of the BRCA1/2 mutations in collaboration with the Oncologists in the medical school at Ghent University in Belgium.
"My team and I are passionate about preventing and searching for therapeutic tools for improving the lives of those affected by breast cancer," Russo said. "It is an honor to be acknowledged for those contributions, by members of the Hispanic community."
AL DÍA News Media is a news organization based in Philadelphia, which is focused on the Latino American experience.