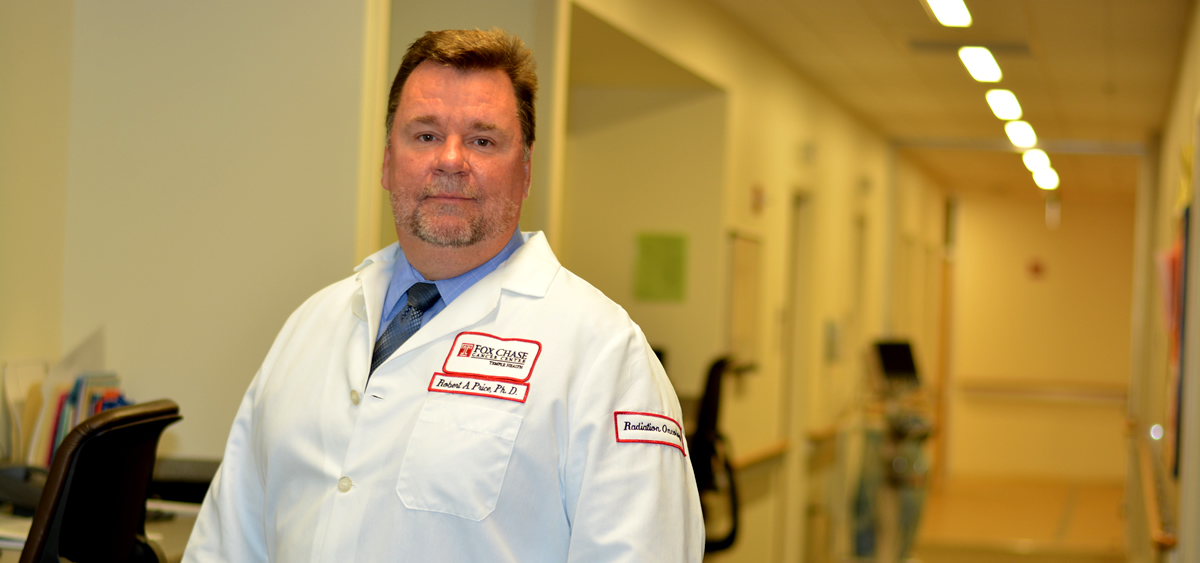 PHILADELPHIA (July 18, 2018) – Robert Price, PhD, DABR, chief clinical physicist within the Department of Radiation Oncology at Fox Chase Cancer Center, will be honored as a fellow of the American Society for Radiation Oncology (ASTRO) at the organization's 60th annual meeting on October 23, 2018 in San Antonio, Texas.
The ASTRO Fellows Program honors radiation oncologists and medical physicists who have made significant contributions to the field, and who have been active members of ASTRO for at least 15 years and given the equivalent of 10 years of service to the organization. The FASTRO program began in 2006, and Price joins a group of less than 20 medical physicists nationwide who have earned this designation.
Over his 20-year career at Fox Chase Price has been active in the clinic, as a researcher, and as a teacher. His clinical work includes leading quality assurance in radiotherapy to deliver high-quality treatments. This includes calibration of linear accelerators, brachytherapy sources, and imaging devices, as well as the implementation of all ancillary equipment and the training of technical personnel on each new technique. Price's broad research includes work on intensity modulated radiation therapy (IMRT), image guided radiation therapy (IGRT), and most recently, image assessment to evaluate treatment response. He also teaches radiotherapy physics to residents in radiation oncology and medical physics.
Price's previous honors include the Leadership Forum Excellence Recognition Award from Fox Chase and a fellowship from the American Association of Physicists in Medicine (FAAPM).