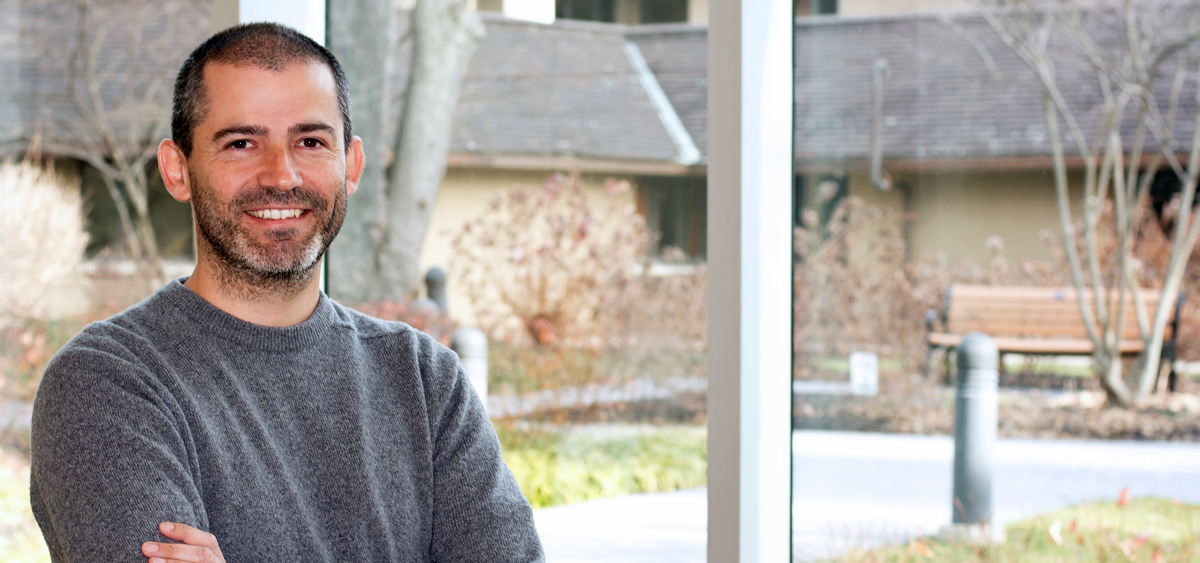 PHILADELPHIA (April 12, 2018) – Joan Font-Burgada, PhD, assistant professor in the Cancer Biology program at Fox Chase Cancer Center, was named the winner of the 2018 Alumni of Excellence Award from his alma mater, the Institute for Research in Biomedicine Barcelona (IRB Barcelona).
The award jury's report recognizes Font-Burgada's work in cancer, specifically his, "important contributions to understanding the development of cancer, in particular, why cancers evolve with mutations that are poorly immunogenic, and also for the identification of special hepatic reparative cells with low propensity to produce cancer."
Font-Burgada received his PhD in the Cell and Development Biology program at IRB Barcelona in 2010. In 2017 he began his work at Fox Chase, where his lab focuses on cancer and regenerative medicine. Previously, he was the recipient of the prestigious National Cancer Institute Pathway to Independence Award, a grant which helps postdoctoral researchers complete training. He has also been awarded a Hertzberg-Schechter Prize for Stem Cell Research.
"It is an honor to be recognized for my research efforts by my alma mater. This award signifies the importance of the research done by myself and my team and I'm humbled to receive it," said Font-Burgada.
This is the third year the award has been given. It includes a commemorative certificate, a monetary prize of 2,000 euros, and trip to IRB Barcelona to speak at the Barcelona Biomed seminar series.