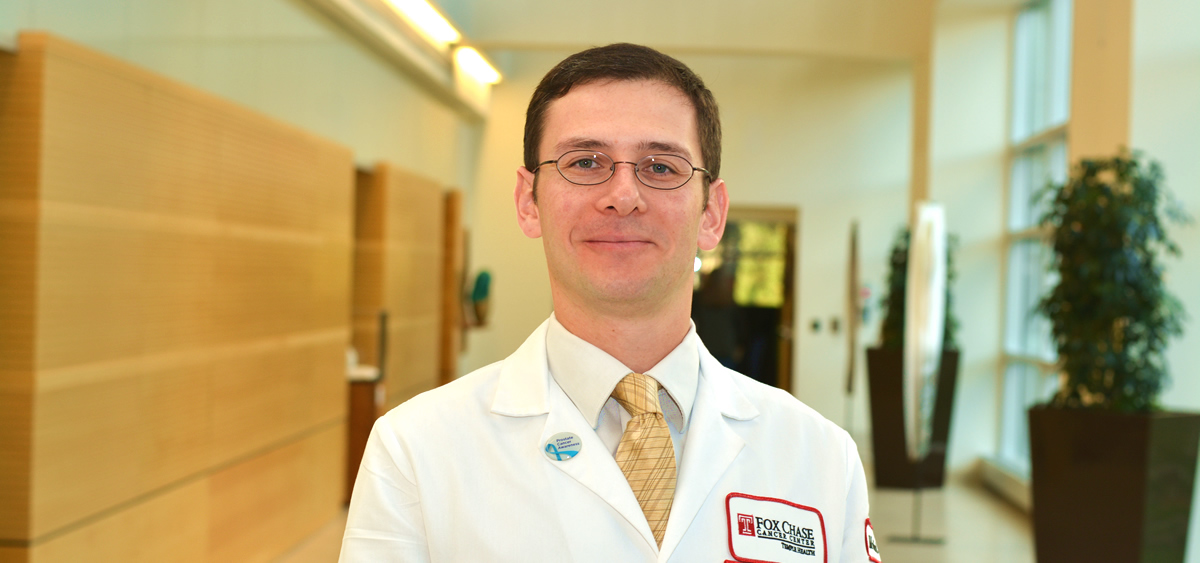 PHILADELPHIA (March 1, 2018) – One third of men with lymph node-positive penile cancer don't receive a lymph node dissection, the recommended care associated with an overall survival advantage, researchers from Fox Chase Cancer Center have found. The paper appears in JAMA Oncology.
The researchers used the National Cancer Database to evaluate patient care at hospitals nationwide, and found that men had a better overall survival rate after undergoing a lymph node dissection, while neither chemotherapy nor radiation was associated with a survival benefit. But, they found that one third of patients did not undergo a lymph node dissection.
"These data highlight opportunities to improve adherence to guideline-recommended care," said Daniel Geynisman, MD, a medical oncologist at Fox Chase and senior author of the study.  Dr. Geynisman is also a member of the Cancer Prevention and Control Program at Fox Chase.
The National Comprehensive Cancer Network (NCCN) guidelines advocate for lymph node dissection or radiotherapy with consideration of perioperative chemotherapy for all patients with lymph node-positive penile cancer without metastasis.
Researchers also found that while the use of chemotherapy has increased over the past decade, rates remain below 50 percent. Older patients in particular were less likely to receive chemotherapy.
In addition to improving current care, prospective clinical trials are needed to better understand the utility of these treatments," said Shreyas Joshi, a urologic oncology fellow and lead author of the study.
Penile cancer is an uncommon disease, affecting less than one percent of men with cancer in the United States and multidisciplinary care at a center of excellence is recommended.