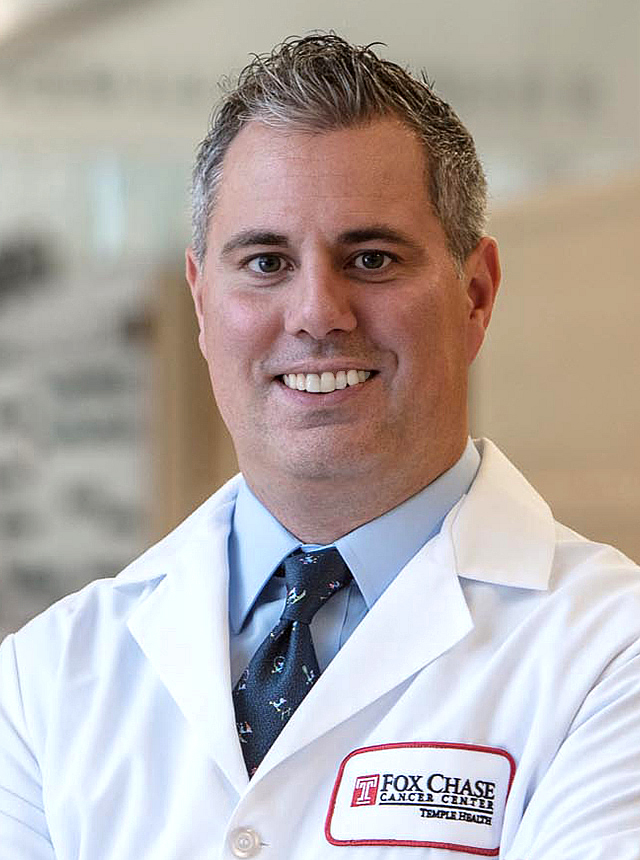 PHILADELPHIA (December 14, 2017) – Fox Chase Cancer Center is pleased to announce the hiring of Jason A. Incorvati, MD, who will join the Department of Hematology/Oncology as an assistant professor, and will treat patients at the new Fox Chase Cancer Center East Norriton Hospital Outpatient Center. Along with his duties at the East Norriton site, he will see breast cancer patients at the main Fox Chase campus.
Incorvati earned his medical degree from Temple University School of Medicine before completing his residency in internal medicine at the University of Maryland and fellowship in hematology/oncology at the State University of New York at Stony Brook. He is Board Certified in internal medicine, medical oncology, and hematology, and also brings a robust research background, including involvement in several clinical trials.
"We're excited for Dr. Incorvati to join our team at Fox Chase," said Martin Edelman, MD, chair of the Department of Hematology/Oncology. "He brings extensive real world clinical experience coupled with a strong interest in clinical research. I am confident he will be a great fit for our team and a fantastic asset at our new East Norriton campus."
The Fox Chase Cancer Center East Norriton Hospital Outpatient Center is anticipated to open in early 2018 and will offer access to Fox Chase's multidisciplinary care by surgical oncologists, hematologists/oncologists, radiation oncologists, and support staff including onsite radiation and infusion treatments. Patients will also have access to Fox Chase Cancer Center's unique support services, including nurse navigation, and the option to enroll in clinical trials.
Incorvati will begin his new role at Fox Chase on January 1st, 2018.