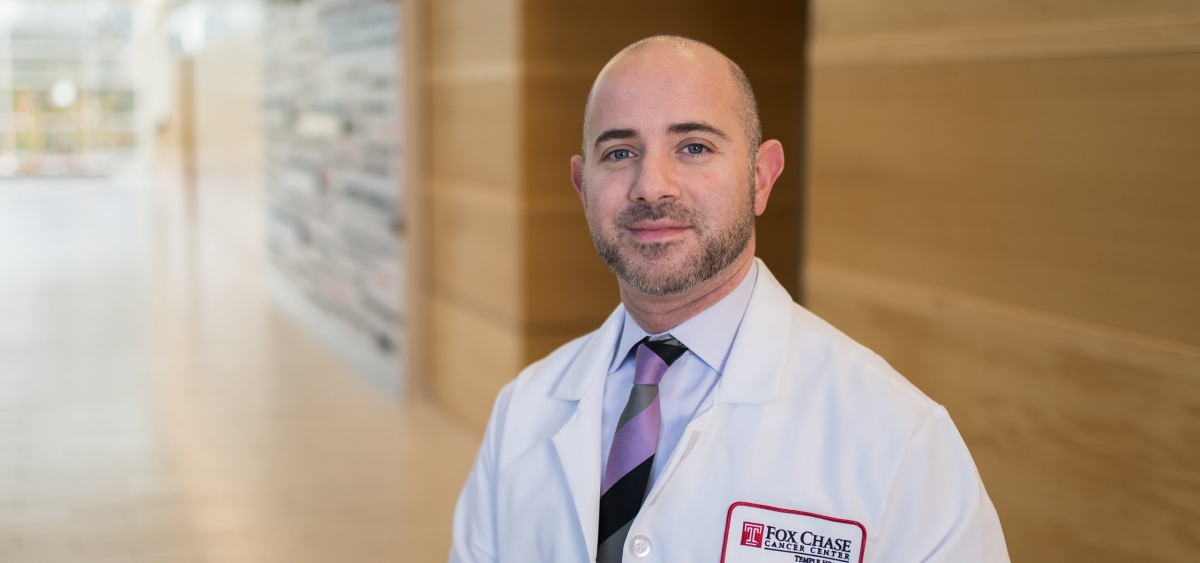 PHILADELPHIA (December 7, 2017) – A small, but significant proportion of patients with invasive breast cancer have at least one of three biomarkers linked to immune check point blockade (ICB) therapy, suggesting a role for such treatment for certain breast cancers, a new study shows. Elias Obeid, MD, MPH, director of breast, ovarian, and prostate cancer risk assessment at Fox Chase Cancer Center, will present the findings on December 7 as part of the 2017 San Antonio Breast Cancer Symposium annual meeting.
"Our study follows the recent data indicating a promising response to ICB in breast cancer patients, and the FDA's approval of pembrolizumab for all solid tumors with high microsatellite instability (MSI). We are working to identify which breast cancer patients could benefit," said Obeid.
Specifically, the researchers analyzed MSI, tumor mutational load (TML), and PD-L1 status in molecularly profiled invasive breast cancer, using a data set of 9,627 breast cancer cases from the Caris Life Sciences® database. Not all cases were tested for all three markers. Of the 5,203 tested for PD-L1 status, 6.8 percent were positive. Of 1,952 tumors tested for the three biomarkers MSI, TML, and PD-L1 status, they found PD-L1-positivity, MSI-High, or TML-High was present in 189 cases (9.7%).  At least one of the three biomarkers was present in 7.3% of hormone receptor positive cases, 10% of HER2-positive cases, and 13% of triple negative breast cancer (TNBC).  The majority of this was for PD-L1+ and TML-H (6.1% and 3.7%, respectively), while low MSI-H distribution (0.6%).  PD-L1 distribution was higher in TNBC cases, while TML was higher in hormone receptor positive cases.
"At Caris Life Sciences, we strongly believe that tumor profiling, regardless of the site of origin, is the optimal approach to molecularly categorize tumors and inform treatment selection," said David Spetzler, MS, PhD, MBA, President and Chief Scientific Officer of Caris Life Sciences. "We were pleased to partner with Fox Chase Cancer Center and other leading institutions on this study to analyze a large cohort and help identify breast cancer patients that might respond to immunotherapy."
About Caris Life Sciences®
Caris Life Sciences® is a leading innovator in molecular science focused on fulfilling the promise of precision medicine through quality and innovation, and the world's leading immunotherapy diagnostic expert. Caris Molecular Intelligence®, the company's Comprehensive Genomic Profiling Plus (CGP+) molecular testing service, assesses DNA, RNA and proteins, including microsatellite instability (MSI), total mutational load (TML) and PD-L1, to reveal a molecular blueprint to guide more precise and personalized treatment decisions. The ADAPT Biotargeting System™, the company's revolutionary and unbiased profiling platform, is currently being utilized for drug target identification, therapeutic discovery and development, fixed tissue-based companion diagnostics, blood-based cancer screening and biomarker identification. Headquartered in Irving, Texas, Caris Life Sciences offers services throughout the U.S., Europe and other international markets. To learn more, please visit www.CarisLifeSciences.com.