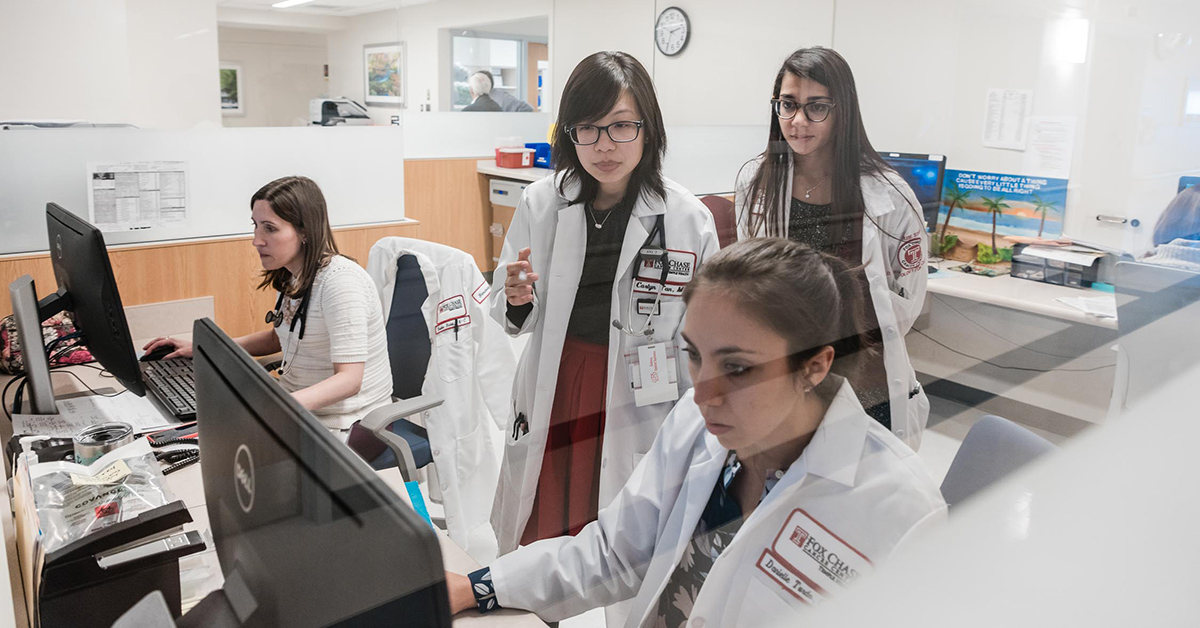 PHILADELPHIA (December 1, 2017) – HIV patients who are treated with combination anti-retroviral therapy (cART) can safely undergo chemotherapy to treat associated lymphomas at the same time, researchers from the AIDS Malignancy Consortium, including Fox Chase Cancer Center have found. The findings are available early online in the journal Leukemia and Lymphoma.
There is no prospective clinical trial evaluating the role of concurrent cART with chemotherapy when treating HIV-associated lymphoma. Therefore, some physicians opt to suspend cART for the duration of chemotherapy to avoid drug interactions and possible increased side effects. However, researchers found that the combination of chemotherapy and cART was well tolerated, and that patients' CD4 counts rebounded to baseline levels after chemotherapy at a faster rate when receiving cART concurrent with chemotherapy. They did not see an improvement in overall outcomes but noted that in addition to CD4 count recovery, patients' HIV viral load stayed lower when cART was continued throughout cancer treatment.
"Within this one prospective clinical trial from the AIDS Malignancy Consortium, we found that HIV patients with lymphoma can safely continue anti-retroviral therapy while receiving chemotherapy," said Carlyn Tan, MD, assistant professor of hematology/oncology at Fox Chase and lead author of the study. "Importantly, patients who have HIV-associated lymphoma should consult with a specialist with expertise in cART and chemotherapy interactions because he or she will be aware of drug interactions and can make the necessary adjustments."
According to the National Cancer Institute, being HIV positive increases a person's risk for several cancers. A person who has HIV has approximately twelve times higher risk for non-Hodgkin's lymphoma compared to the average risk population.
"Combining chemotherapy with ART has been a contentious issue," said Ariela Noy, MD, attending physician at Memorial Sloan Kettering and the study's senior author. "As a randomized study is impossible, we investigated concurrent or delayed ART in a single prospective study and found no detriment to the patients and faster immune reconstitution when ART was given with chemotherapy. This finding and supportive evidence from infectious disease trials support the use of ART with chemotherapy in patients living with HIV."