PHILADELPHIA (September 27, 2016) – Grab your furry friend and head to Fox Chase Cancer Center's 17th annual Paws for the Cause to enjoy a Sunday stroll in the beautiful fall weather while raising money for cancer research.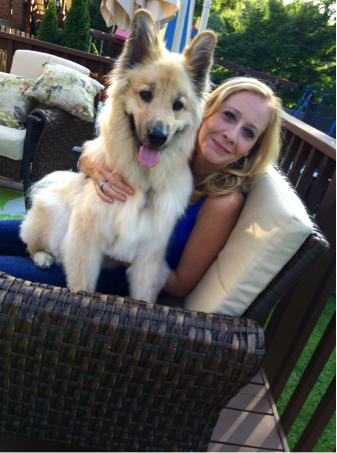 Join patient ambassador and breast cancer survivor Mary Jean "MJ" Flannery and her canine companion, Buddy, on Sunday, Oct. 9, 2016, from 9 a.m. to 12 p.m. and enjoy music, food, pet photos, and contests, prizes and raffle baskets. Representatives from rescue organizations and pet-related vendors, along with nearly 400 dog walkers, will also be in attendance. Dawn Timmeney of Fox 29 News and her dog, Finley, will return as guest hosts for the event, which has raised more than $325,000 to date.
"Having an event like Paws for the Cause brings people together to tell their story and possibly help someone else," said Flannery, who has raised more than $14,000 during the last four Paws walks with Buddy. "It's a reminder to enjoy the gift of life and to live it to the fullest with the ones around you. I have loved being a participant in the walk, and I'm looking forward to being an ambassador and helping raise critical funds that will help patients now and in the future."
The event takes place on Fox Chase's Northeast Philadelphia campus (333 Cottman Avenue in Philadelphia). Registration begins at 9 am and the walk begins at 10 am. Registration is $20 for adults and $10 for children younger than 12 in advance ($25 for adults and $15 for children younger than 12 on the day of the event). The event is sponsored by the Board of Associates of Fox Chase.
 "I am honored to return to host this year's Paws for the Cause event and help raise money for cancer research and prevention programs," said Timmeney. "I am looking forward to Paws for the Cause this year, and we can't wait to get walking with the Fox Chase community."
Best of Show lead sponsor Canine Country, located in Springhouse, Pa., and Best of Group sponsor American Federal Credit Union in Philadelphia are among the more than 20 sponsors of this year's event.
For more information and to register, visit www.foxchase.org/paws. To sponsor MJ Flannery and Buddy, visit the event registration site, click on "Sponsor a Participant," and search for MJ's name.