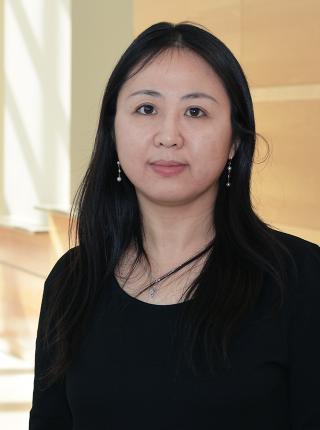 Associate Research Professor
Co-Director, Histopathology Facility
Lab Overview
My research interest focuses on developing and improving histopathology-related technologies to support basic and translational research projects involving cell signaling, molecular carcinogenesis and animal modeling.  These approaches include immunohistochemistry, quantitative image analysis using Aperio technology and AQUA (a automatic quantitation platform for immunohistochemistry), laser capture microdissection, and other technologies.  With these cutting-edge technologies, I have been working closely with other investigators, supporting their projects by providing  histopathological evaluations and IHC marker quantifications.
My long-term research interests include understanding the molecular mechanism of ovarian cancer initiation and development. Research projects completed or in progress include quantitative image analysis of biomarkers on ovarian cancer tissue microarrays,  molecular characterization of initiation and progression of ovarian cancer, mouse modeling of ovarian cancer, and studies of early mouse embryonic development.
In my capacity as co-director of the Histopathology Facility, I support Cancer Center members in interpreting results from tissues derived from animal models of human cancer. The rodent models in which I work or have worked include ovarian cancer, mesothelioma, kidney cancer and polycystic disease, pancreatic cancer, and lung cancer and lymphoma.
Educational Background
PhD, Fudan University, China, 2002
MD, Shanghai Medical University, China, 1994
Research Interests
Development and improvement of immunohistochemical (IHC, traditional and fluorescence-based) assays to detect and quantify important components of cell signaling pathways
Molecular mechanism of ovarian cancer initiation and development
Histopathology evaluation of rodent models of human cancer
The following ratings and reviews are based on verified feedback collected from independently administered patient experience surveys. The ratings and comments submitted by patients reflect their own views and opinions. Patient identities are withheld to ensure confidentiality and privacy. Learn more about our Patient Experience Ratings.
Ratings Breakdown
Loading ...
Patient comments
Loading ...