Date & Time
Registration Information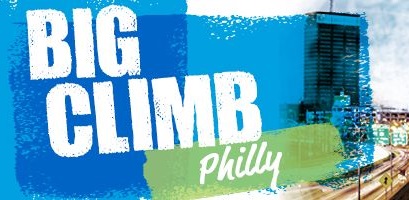 Your passion to help end cancer and your desire to take on a challenge is what led you to register and train for the LLS Big Climb here in Philadelphia. And on June 13, you were going to climb to the very top of FMC Tower. But the world is suddenly a very different place, and to help flatten the curve and stem the spread of the pandemic, our LLS Big Climb events across the nation cannot happen as planned. But that doesn't mean your commitment to LLS and your desire to challenge yourself has to end. You can still fund research and care. You can still get in great shape and connect with other passionate people. You can still climb toward a cure as part of the LLS Big Virtual Climb.
We provide all the tools you need to fundraise and train to be ready for the big day, Saturday, June 13. That's when we'll all climb the same number of steps that would take us to the top of San Francisco's iconic Salesforce Tower. 61 stories. 1,762 steps. And if you don't have access to stairs, that height equals 600 chair step-ups or 8,810 walking strides.
We'll gather for an emotional and uplifting Opening Ceremony before sending you off on your personal climb. And we'll even provide you with a heart-pumping music playlist complete with motivational messages to keep you climbing toward a cure!