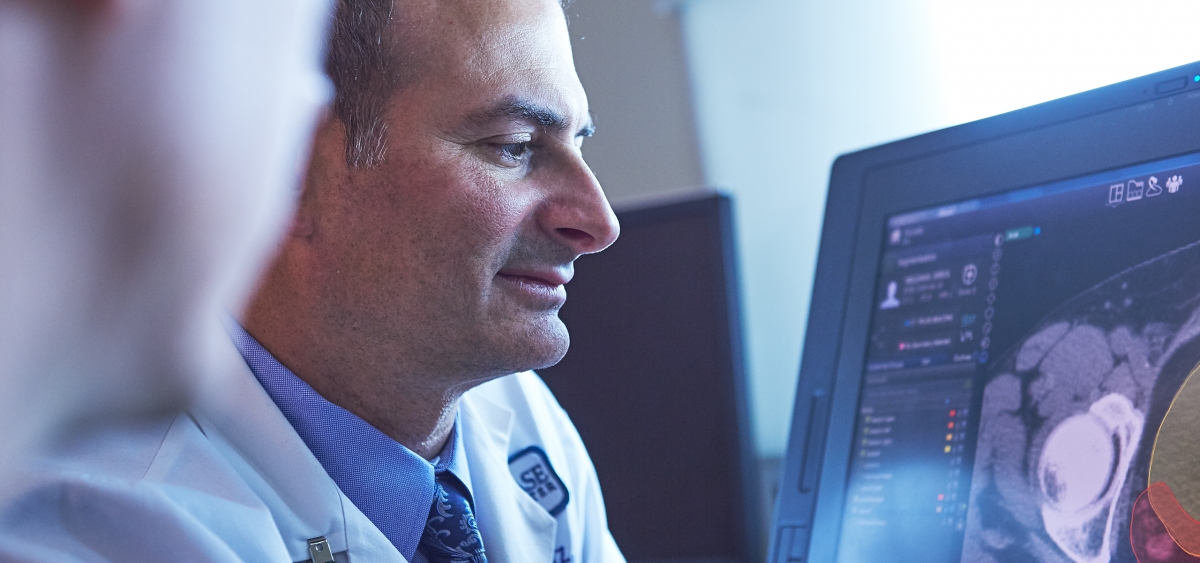 VIEW ALL POSTS
Radiation Therapy Delivered in a Fraction of the Time
What if you could get high-quality radiation therapy for your cancer delivered in weeks shorter than the usual treatment regimen?

You'd likely consider the quicker option—especially when you learn it is not only faster but also safe and effective, with fewer side effects.

This shorter course of treatment is achieved using an approach called hypofractionation, which is gaining ground on traditional therapy.

Hypofractionation is, really, modern radiation therapy that's just a lot less time consuming," said Eric M. Horwitz, MD, FABS, FASTRO. The chair of radiation oncology at Fox Chase Cancer Center added, "With quicker treatment and less interruption to your life, you can get back on your feet faster.

Shaving weeks off the typical time

With hypofractionation, the total course of radiation therapy is divided into larger doses, which means fewer treatments (or fractions) are needed.

Hypofractionation is used for many patients with lung cancer and breast cancer, and it is increasingly being used to treat other cancers, including prostate and brain cancers, shortening the treatment time considerably.

More than just convenient

Hypofractionation is more convenient than a standard schedule of radiation. But mounting evidence also shows that it controls cancer just as well as regular radiation.

For instance, at least three large clinical trials have shown that a hypofractionated course of radiation is equal to the standard course for men with early-stage prostate cancer. And, a fewer amount of treatment courses means fewer incidences of side effects such as skin irritation and fatigue.

Leading the way forward

Hypofractionation may be the future of radiation technology. But radiation oncologists at Fox Chase have been offering this cutting-edge option for a long time.

"Hypofractionation itself has actually been around for a while," Horwitz said. "We have done many of the original clinical trials proving the effectiveness of hypofractionation in the early 2000s. But now we're doing it a lot more."

When people who have cancer learn they can get hypofractionation at Fox Chase, they're often surprised to hear that it's even an option. Not every cancer center or hospital in the U.S. offers hypofractionation to their patients.

Because Fox Chase researchers conducted one of the biggest studies of hypofractionation in the U.S., our radiation oncologists are confident in its effectiveness.

They've conducted clinical trials of hypofractionation both at Fox Chase and with other national cancer centers. Our doctors presented these results at the annual meeting of American Society of Clinical Oncology, and have published the results multiple times.

For the past 16 years, Fox Chase radiation oncologists and researchers have worked on hypofractionation as a pioneering technique, and it's since become the standard of care at Fox Chase for the treatment of prostate cancer," Horwitz said. "And at ASTRO this year, we were excited to report the long-term results from our study and see it recommended as the standard everywhere because we know it is effective and will improve patients' quality of life.

Read more about hypofractionated radiation therapy at Fox Chase.