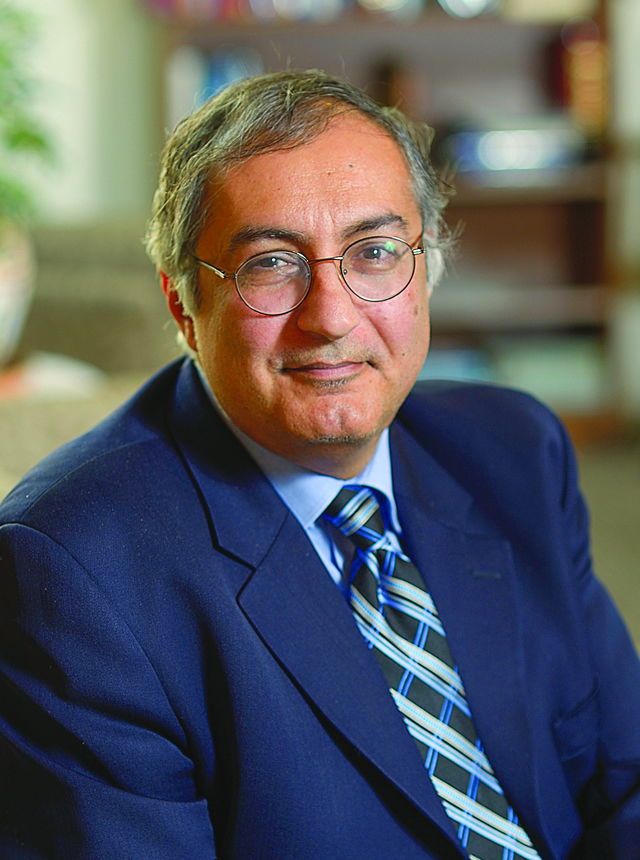 VIEW ALL POSTS
Paving the Way for Personalized Therapy
Fox Chase Cancer Center researchers have identified a way forward for personalized cancer treatments for a wide range of cancers. Their findings can provide new insight into the mechanisms of a small molecule and investigational new drug for cancer called ONC201. The drug not only stimulates a powerful anticancer protein called TRAIL, but also the death receptor for TRAIL (also known as DR5) on tumor cells. This allows TRAIL to specifically kill tumor cells.

"We have revealed in unprecedented detail exactly how ONC201 works across a broad range of tumor types, and this has important clinical implications," says senior study author Wafik S. El-Deiry, MD, PhD, FACP, former medical oncologist and Deputy Director for Translational Research at Fox Chase.

TRAIL is a promising anticancer protein because it prompts cell death in a wide range of cancers while sparing normal cells, but its therapeutic benefit is limited because of undesirable drug properties, such as a short half-life, difficult and expensive production, the need for intravenous infusion, and poor penetration into certain tissues like the brain.

In the new study, the researchers analyzed gene activity and protein levels in nine tumor types treated with ONC201, a drug given as a pill now being tested in clinical trials. El-Deiry's group discovered that ONC201 triggers an increase not only in TRAIL, but also TRAIL receptor abundance leading to tumor cell death through the integrated stress response that tumor cells normally use to survive. However, when overactivated by a drug like ONC201, the tumor cells are blocked from growing and/or are killed.

The new insight is that ONC201 pushes the integrated stress response too far, causing tumor cells to stop dividing and/or die. One protein in particular called ATF4 is stimulated and plays a critical role in ONC201's anticancer activity. In essence, ONC201 delivers a double whammy to tumor cells, which may explain why it has such broad-spectrum anticancer activity, El-Deiry explains.

Moving forward, the study has several clinical implications. Solid tumors or myeloma cells that normally create large amounts of protein during growth are predicted to be particularly sensitive to ONC201. The integrated stress response is often activated in these cells, and ONC201 may push them over the edge.

The researchers are optimistic that their findings will lead to improved TRAIL-based therapies for individual cancer patients in the future.

For more information, please refer to the news release.

Congratulations! At the 2016 American Association for Cancer Research (AACR) Annual Meeting, the El-Deiry Lab tied MD Anderson Cancer Center for first place with 21 abstract submissions!