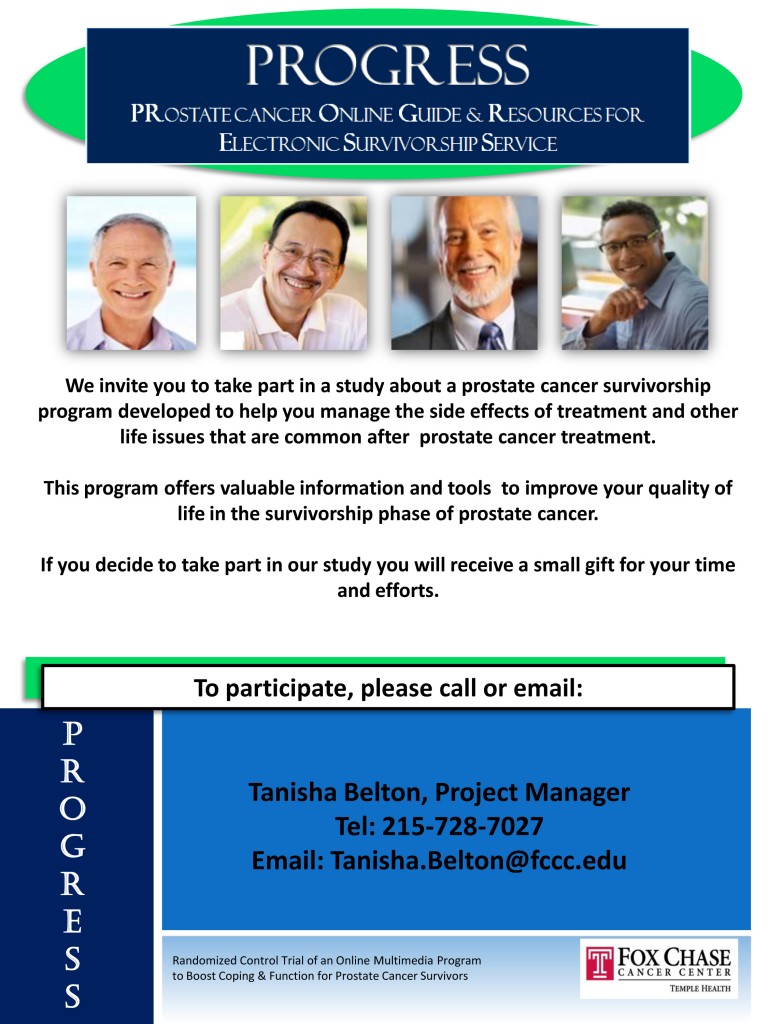 VIEW ALL POSTS
Prostate Cancer Survivorship Study is Now Open
My research staff and I at Fox Chase Cancer Center have recently launched a new study called PROGRESS (Prostate Cancer Online Guide& Resources for Electronic Survivorship Service) for men who have completed prostate cancer treatment within the last year.

The purpose is to assess a new program designed to help men set wellness goals and manage side effects and other life issues that are common after prostate cancer treatment.

Participants will be asked to fill out four surveys over a six-month period and will be given a gift card for their time and effort.

The study is also currently open for enrollment at Mount Sinai Hospital in New York and Rutgers Cancer Institute of New Jersey.

For more information, please contact the project manager, Tanisha Belton, at 215-728-7027 or [email protected].