"The Bone Marrow Transplant team at Fox Chase was wonderful."

‐Heather Walters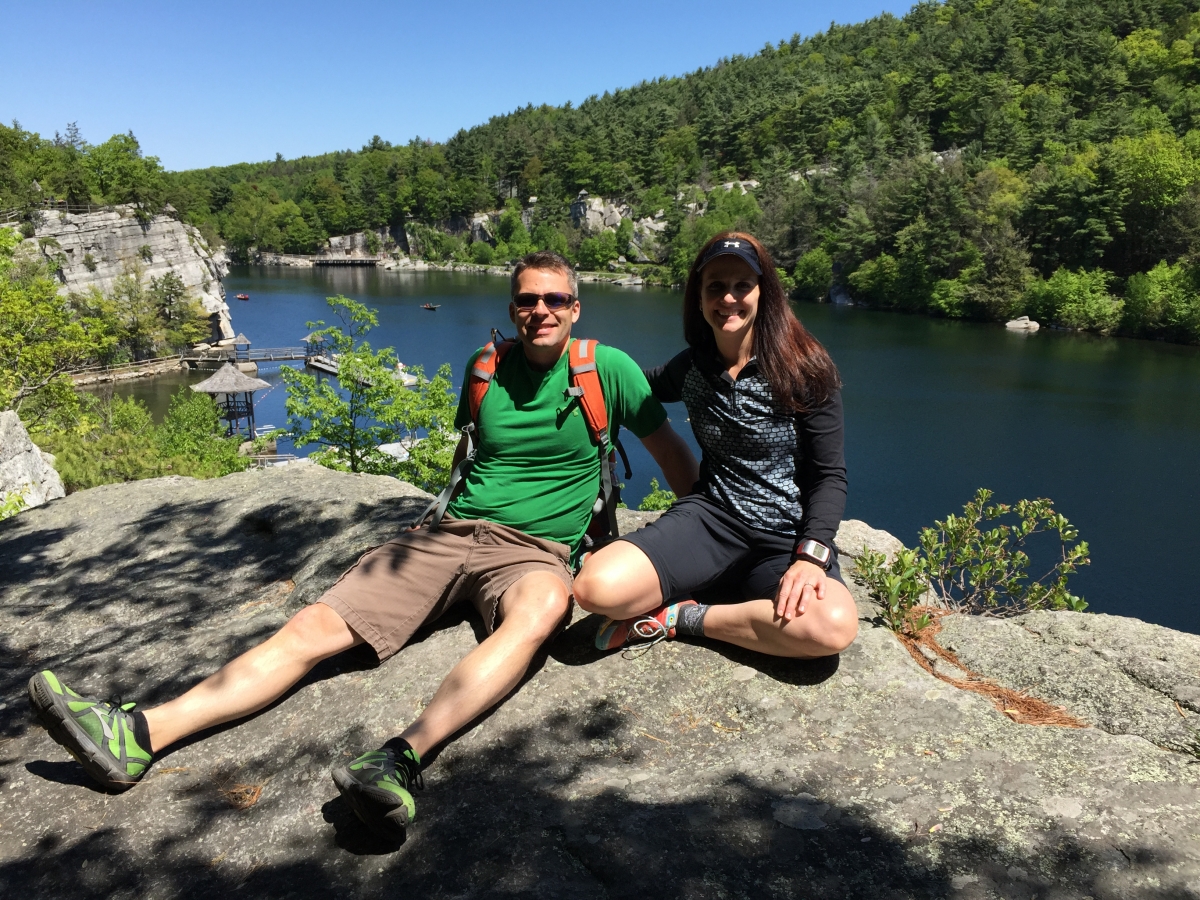 At 29 years old, I was working as a physician assistant at a busy oncology practice in Scranton, and always tried to lead a healthy lifestyle. An avid runner, I was running three to five miles daily, and enjoyed outdoor activities. That's why I was in a state of complete shock when I was diagnosed with acute lymphocytic leukemia, or ALL, in July 2008.
In the weeks leading up to my diagnosis, I began to notice that I was unusually short of breath after running up a hill and that I was very tired at the end of the day. When I discovered that lymph nodes in my neck and under my arms were swollen, I thought it must be mononucleosis and decided to get a blood test. The test results showed that I was anemic and that my platelets were low and my white blood cell count very high. A doctor in the oncology practice where I worked did a bone marrow biopsy, which revealed my diagnosis.
I quickly made an appointment at the Fox Chase Cancer Center-Temple University Hospital Bone Marrow Transplant program where my battle with cancer began. Doctors immediately started me on a high-dose chemotherapy regimen for several months. After that regimen, I underwent a bone marrow transplant. My sister Stephanie volunteered to donate her stem cells for my procedure.
In many ways, the stem cell transplant felt like a glorified blood transfusion, but with side effects. My recovery was slow and I lost 25 pounds, but my husband and family and friends stayed close to me and provided much needed support. My husband, Mark, is the most supportive person in my life, and we are lucky to live close to both my parents and his parents.
The Bone Marrow Transplant team at Fox Chase was wonderful. Everyone from the women at the front desk who greet you by name every time you come in, to the tech who draws your labs, to the nurses who treat you like family really made an impression on me. They encouraged me the whole time and told me that I would get back to normal, even if it was a slow process. All of my care team at Fox Chase was very reassuring and closely monitored my progress.
One way I dealt with the experience was by writing a blog so that I could keep my friends and family informed about my health and my progress. I wrote about my condition, posted pictures, and put out an update every day about what was going on and how I was feeling. I continued those updates after I went home.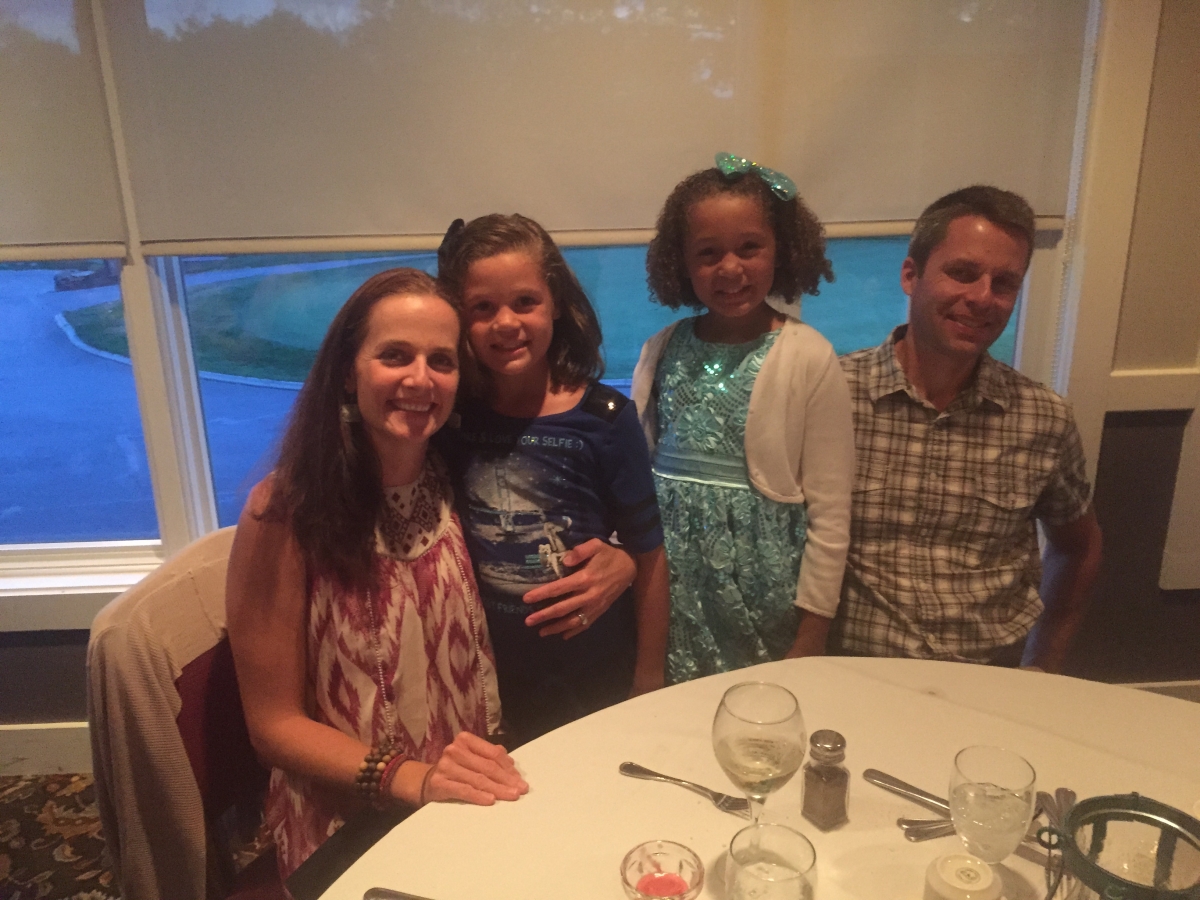 Gradually I started feeling better, and within a year after my transplant there was no sign of leukemia on the bone marrow biopsy. I regained my weight, my energy, and my positive attitude, and was able to return to full-time work in July 2010. The next year I completed a marathon, where I placed in the top 10 women.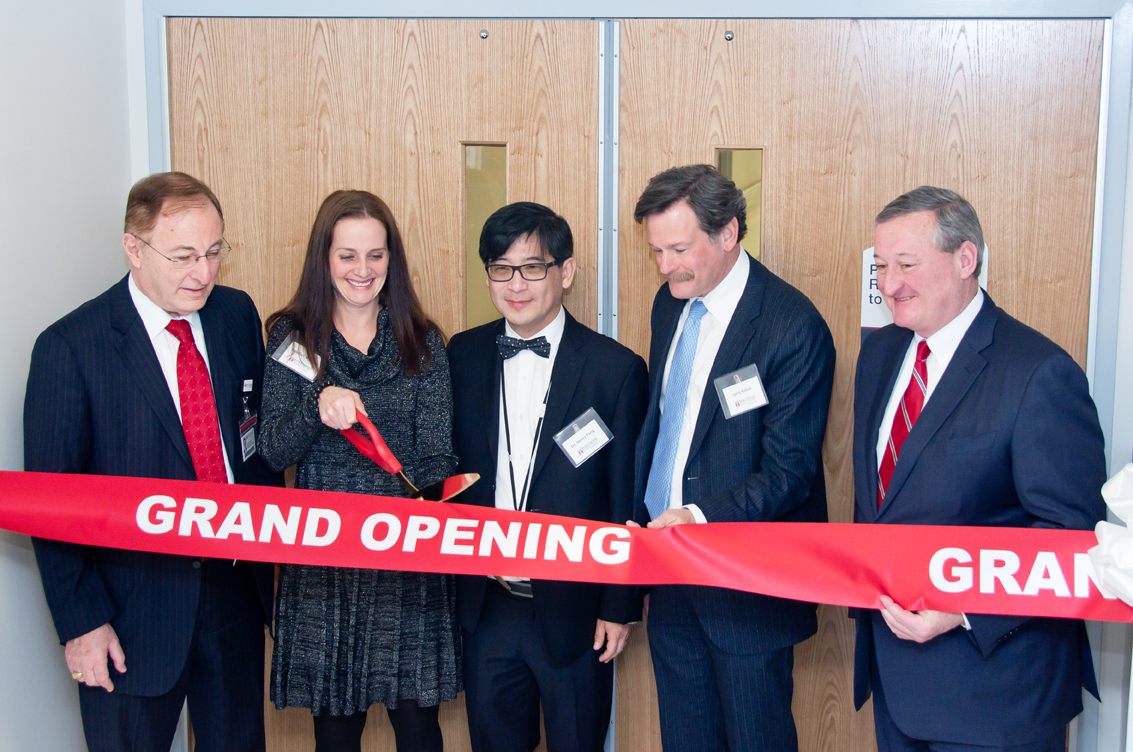 Mark and I became foster parents in March 2012 to two young girls, Uniqe and Reina, who were six and four years old when they joined our family. We adopted the girls in August 2013 and officially became a family. Our daughters are very active and enjoy dance, basketball, soccer, and church choir.
I feel like my old self again. I continue to run for exercise, fun, and competition, though I do trail races much more than road races. I enjoy spending any free time outside, including running, hiking, biking, skiing, and even walking with our dogs. I still work full time as a physician assistant, and recently took a position in the Bureau of Prisons where I see inmates for chronic care of medical problems as well as for sick visits. In my free time, I am also trying to learn to speak Spanish.
I believe that each day is a gift — some more so than others. I try not to let the little things bother me, and if they do, I try to change whatever is under my control by remembering that however good or bad a situation is, it will change. I also try to surround myself with positive people. There isn't enough time on this earth to let toxic and negative people try to ruin your day or your outlook on life.