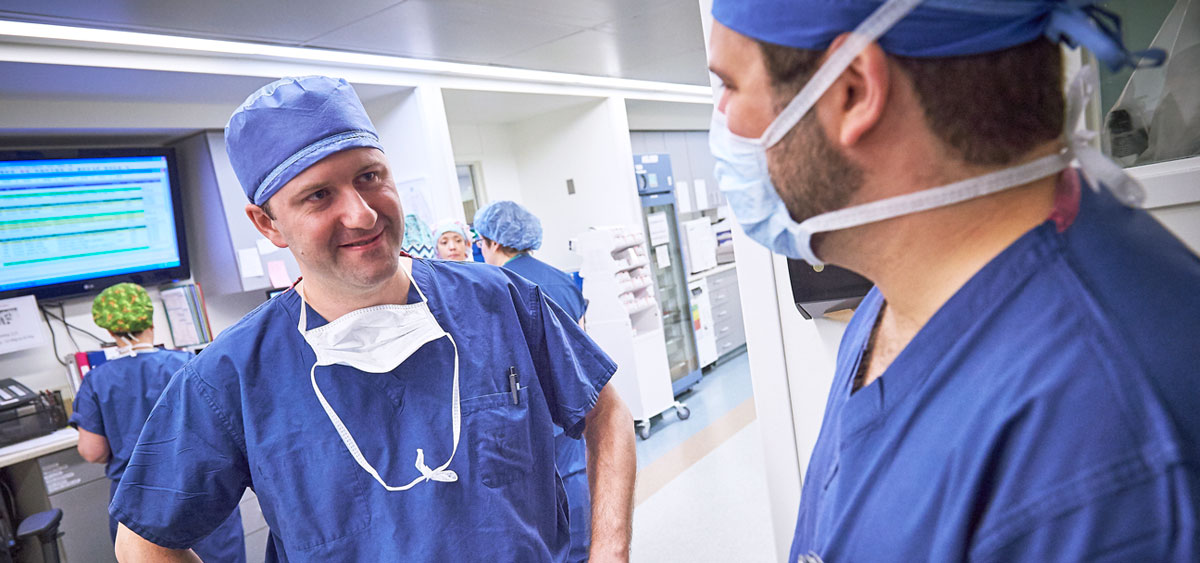 A thorough and rigorous evaluation must be performed for every patient with an adrenal lesion.  Each patient must receive a metabolic work-up where hormone levels in the blood are thoughtfully tested.  Appropriate radiographic evaluation is paramount. Many of these clinical strategies require a deep understanding of the pathophysiology of adrenal disease.
At Fox Chase, we draw upon the nationally-recognized experience of our multidisciplinary medical team to make individualized decisions. The genitourinary oncology team meets regularly to review new or challenging cases in depth and reach a consensus on treatment strategies. Through this coordinated approach, we strive to offer the most thorough and personalized care, as well as access to innovative therapies.
Why Choose Fox Chase?
Highest designation from the National Cancer Institute (NCI) as a Comprehensive Cancer Center, an elite center recognized for excellence in treatment, research, prevention and education
Multidisciplinary team of physician leaders in the genitourinary field 
Full spectrum of care for adrenal mass
Significant experience with open, endoscopic, laparoscopic and robotic surgery
Access to clinical trials for emerging and innovative therapies for adrenal mass
Appointments with our specialists