"The team at Fox Chase saved my life."

‐Richard Millham
I started running at age 55 in 1989, knowing that I was investing in my health by keeping my heart and body strong as I got older. I ran in all kinds of weather, including the heat of the summer when I often ran without a shirt or hat or sunscreen. I was lucky to have olive skin, which I assumed would protect me from the sun and from skin cancer.
Twenty-two years later, I discovered that that assumption had been wrong. During the fall of 2011, I noticed a little white pimple on my cheek near my nose, which didn't particularly concern me. But the next time I saw my regular doctor, I asked him to take at look at it. He said the pimple could be a sign of a squamous cell carcinoma and suggested I check it out with a dermatologist.
This was at a time in my life when I was happy and healthy. I had lost my wife to breast cancer 19 years before, but I was now blessed with a wonderful companion. I had enjoyed every moment of my working life at the insurance agency in Doylestown that I established in 1976, and beyond insurance and investing, I enjoyed running, hiking, biking, working out at the Central Bucks YMCA, gardening, and volunteering in the community. I knew I should seek out a dermatologist's opinion on my health.
Three weeks after my appointment with the dermatologist, I was diagnosed with Merkel cell carcinoma, a highly aggressive and rare skin cancer, with only about 1,800 cases reported in the United States each year. The dermatologist recommended I seek treatment and a plastic surgeon right away.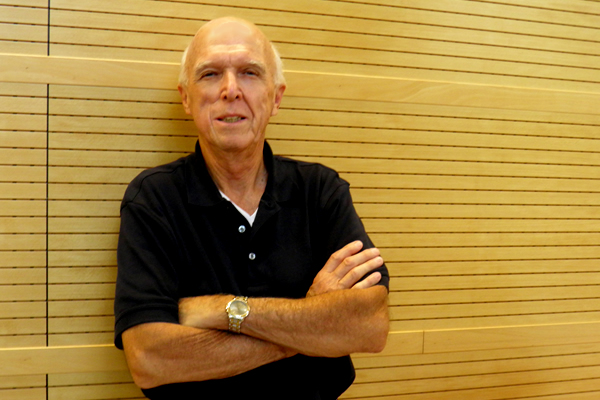 I immediately decided I should contact Fox Chase Cancer Center. I was a member of the Bucks County Board of Fox Chase, so I was familiar with the institution. An Internet search informed me that Fox Chase had a Merkel cell team, one of only about 15 in the country.  I called, and was able to get a next-day appointment.
Because the dermatologist at Fox Chase realized my cancer was a particularly aggressive form of Merkel cell carcinoma, he referred me to a head and neck surgeon, and to Dr. Thomas J. Galloway, a radiation oncologist. I realized then that I had a team on my side at Fox Chase.
After several more tests, I had surgery the following week. The carcinoma was removed, along with the surrounding sentinel lymph nodes. Fortunately, the lymph nodes tested negative, but I still needed to have targeted radiation every day for 5 weeks.
Dr. Galloway impressed upon me that this was a life or death situation that required radiation. Radiation would be needed for a large section of my face—from under my eye, over to my ear, down to my neck, and back up past the right corner of my mouth to my nose. The daily doses of radiation were challenging, but I was able to continue working for a few hours each day. I took it one day at a time, and was able to manage the side effects until I slowly gained back my lost weight and energy.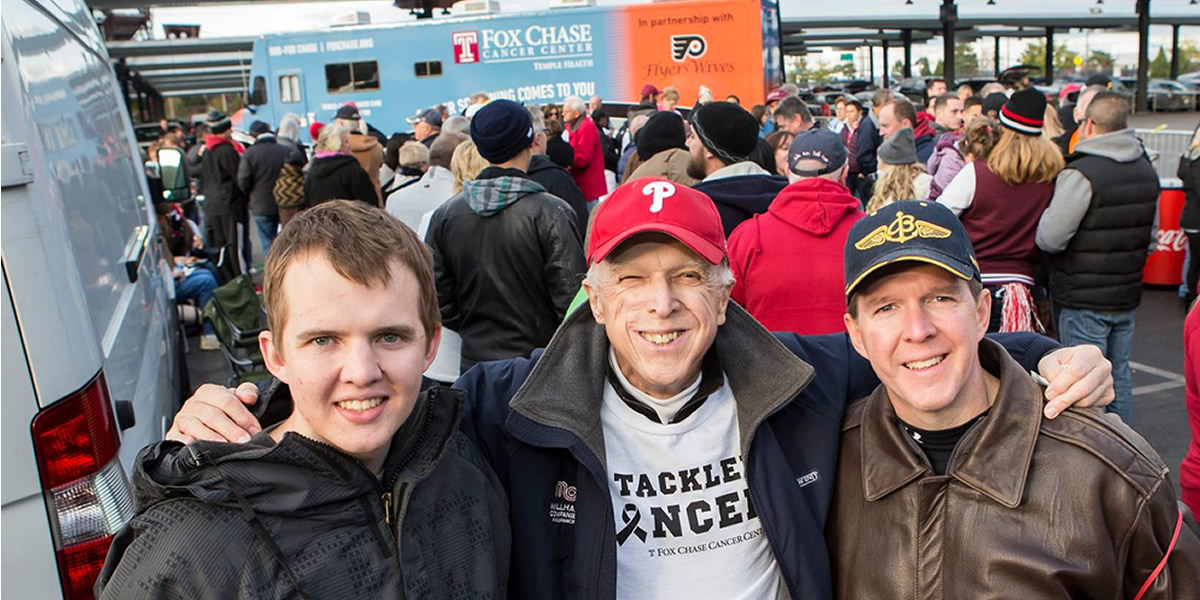 The level of care I received at Fox Chase was unparalleled. The surgeon did such a beautiful job during surgery that I didn't even need plastic surgery. My last cancer treatment was in August 2013. My health today is excellent, and I have returned to an active lifestyle. Now, I have a greater appreciation for my surroundings and realize that is a gift to be appreciated each day. I credit the doctors at Fox Chase for saving my life, and I strongly encourage anyone in search of excellent care to go to Fox Chase.
As a result of my experience, I have learned several things: The best words are love and forgiveness. And … wear sunscreen.