"Amid countless procedures, diagnoses, unanswered questions, and severe pain, I found hope."

‐Mahmood Saeed
In the summer of 2003, I was enjoying a typical day in my native Pakistan, playing a round of golf with friends on a sunny day, when shooting pain in my abdomen suddenly overwhelmed me. Having passed out from the pain, I woke up to find myself in a hospital. Doctors immediately diagnosed me with severe pancreatitis, and I went directly into surgery. But what the surgeons found was much worse than pancreatitis: Cancer had spread throughout my kidney. I was diagnosed with renal cell carcinoma, and surgeons removed the kidney immediately.
Eight years later, I was 50 years old, and my family and I had all but forgotten my traumatic illness. However, in March 2015, pain began to flare up, once again, in my abdomen. I knew something was wrong, and my suspicions were confirmed when doctors diagnosed me with necrotizing pancreatitis. Surgeons opted to perform surgery and debrided the necrotic portions of my pancreas. During surgery, they found I had Stage 4 renal cell carcinoma that had spread throughout my abdomen and formed several tumors. After the surgery, I dealt with numerous complications, including a bleeding tumor.
Getting to Fox Chase
My wife, Zahra, and I had recently moved into a new home in Pakistan but maintained a home in Philadelphia where Zahra had family. I had been contemplating starting work in Philadelphia, and with my diagnosis, we didn't give it a second thought. We traveled from Pakistan to Philadelphia, and before the plane landed, my wife had scheduled appointments for me at two hospitals. After visiting a few different cancer centers in the area, I decided on Fox Chase Cancer Center, which one of my cousins had recommended after having a tumor removed there.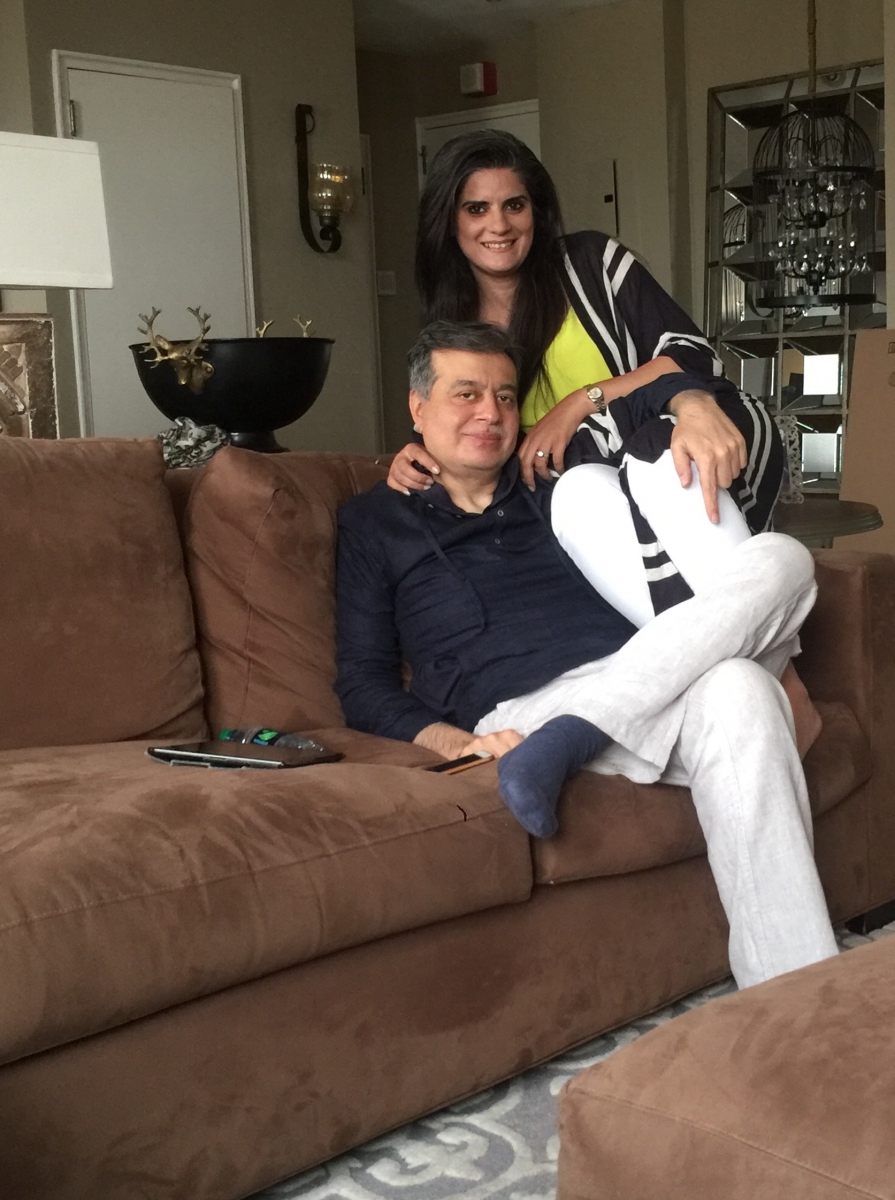 In August 2015, I found something unexpected. Amid countless procedures, diagnoses, unanswered questions, and severe pain, I found hope. After meeting with Dr. Sanjay S. Reddy, a surgical oncologist at Fox Chase, I felt hope for the first time since this whole ordeal began.
Finding Hope 
I'm so fortunate to have met Dr. Reddy. He refuses to give up, and for me and Zahra, giving up wasn't an option either, although it had been presented to us many times. Some doctors recommended I sign up for hospice care and said I only had a five percent chance of survival. But not Dr. Reddy. He refused to give up, and he inspired me to do the same.
To reduce the size of the tumors, Dr. Joshua E. Meyer, a radiation oncologist at Fox Chase, ordered five rounds of radiation. After three months, scans showed that not only had the bleeding stopped, but the tumor was completely gone and the other tumors had shrunk in half. In three months, my health had completely changed. I credit my success to Dr. Reddy and all the staff at Fox Chase.
Along with Dr. Reddy and Dr. Meyer, I also receive treatment from Dr. Daniel M. Geynisman, a medical oncologist, and a gastroenterologist at Fox Chase. With help from nurses and staff, I have an amazing and devoted team working on my treatment. After several surgeries, multiple diagnoses, and numerous other procedures, I'm now on my way to recovery. Dr. Geynisman makes me and Zahra feel like he's listening to what we're saying. We wanted a one-on-one experience and didn't want to feel like I was just another patient. And we found that experience at Fox Chase.
Life After My Diagnosis
It has now been two years since I was diagnosed. I take a daily targeted therapy to keep the tumors from growing and keep the cancer from spreading. Because I'm taking an oral targeted therapy, my quality of life is much better. At one point, my tumors had been consistently shrinking, but on one scan, Dr. Geynisman noticed there was no change. He enrolled me in a clinical trial investigating a double immunotherapy. Unfortunately, my body did not respond well to the immunotherapy. I had fevers, loss of appetite, and weight loss. Dr. Geynisman put me back on targeted therapy, and within a week, I started feeling better. Since then, I've had two scans that have shown the tumors are shrinking.
The hardest part of my cancer journey has been my inability to travel to Pakistan to see my family. My mother is elderly and cannot travel to the United States often to see me. And my 17-year-old daughter is in Pakistan, while my son is studying engineering at McGill University in Canada. My real estate business in Pakistan has continued, but I haven't been able to make any new investments since my diagnosis. Fortunately, I'm very close with my wife's family who all live in Philadelphia. They provide me and Zahra with emotional and physical support.
Thankful for My Team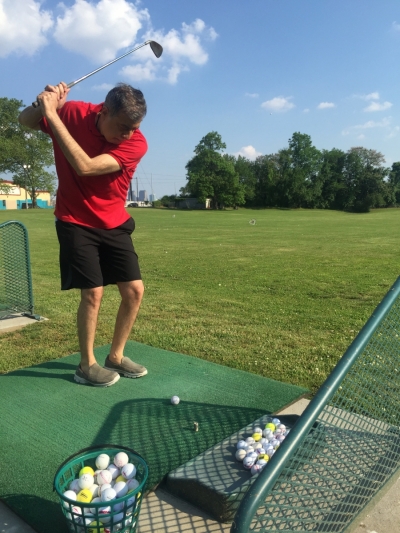 I wouldn't be here today without Dr. Reddy, my wife, and my faith. For my family, it wasn't just one procedure or one doctor that led to healing—rather, it was the culmination of a healthy diet, support from family and friends, a positive attitude, and doctors working together as a team. 
Now, I can be found exactly where I left off: on the golf course. I can play nine holes of golf and be OK. I've even started cooking. My wife and I take full advantage of living in Philadelphia—eating out, exploring the city, and biking as much as possible. Zahra and I started investing in real estate and started a food bank in Pakistan. I intend to enjoy every aspect of life as I continue to fight for my health.
Without Zahra, my recovery would have been impossible. Without Dr. Reddy and his team, it would have been hopeless.
Learn more about kidney cancer treatment at Fox Chase Cancer Center.