"My husband wanted me to choose a hospital with an outstanding reputation that specializes in cancer. That was Fox Chase Cancer Center."

‐Debbie Lech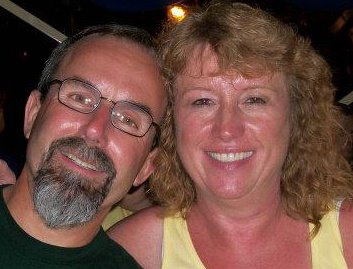 I was 51 when I was diagnosed with colon cancer in 2012. My husband, Claus, and I had been married two years as of 2012, and were enjoying our life together with my two daughters and his two daughters and son.
The Shock of a Colon Cancer Diagnosis
My diagnosis of cancer came as a shock. I had always had a healthy diet, and I stayed active. A few years before I married Claus I had surgery for pelvic organ prolapse. I later learned that the surgical repair created a fistula that was slowly becoming infected. I also had some spotting, which was unusual because I had had a hysterectomy. My doctor suspected a vaginal infection.
Claus urged me to make an appointment for my overdue routine colonoscopy. On January 4, 2012, the colonoscopy  revealed a large polyp on my colon, which was removed. The following Monday my doctor called to give me the diagnosis of colon cancer. It was my worst fear. My mother and grandmother had died from cancer.
An Important Decision: Where to go for Care
My husband strongly believed that I should be treated at Fox Chase because of its outstanding reputation and because it specializes in cancer care. My husband is a good mechanic, and as he explained to me, you can be the best mechanic in the world, but without the special tools and experience needed to repair a certain vehicle, you would not be able to do the best job. If you have a Mercedes, you would not take it to your local gas station for repair. Claus said he wanted me (his Mercedes) to go to a hospital with the right tools and experience to repair the problem.
That convinced me, and I made an appointment with Elin R. Sigurdson, MD, PhD, FACS, a surgical oncologist at Fox Chase who specializes in colon cancer. She was very compassionate, listened to us, and answered all of our questions. We felt confident that I was going to have the best care and treatment. Dr. Sigurdson added her colleague to my treatment team: Dr. Mark Morgan, a gynecologic surgeon who is no longer at Fox Chase.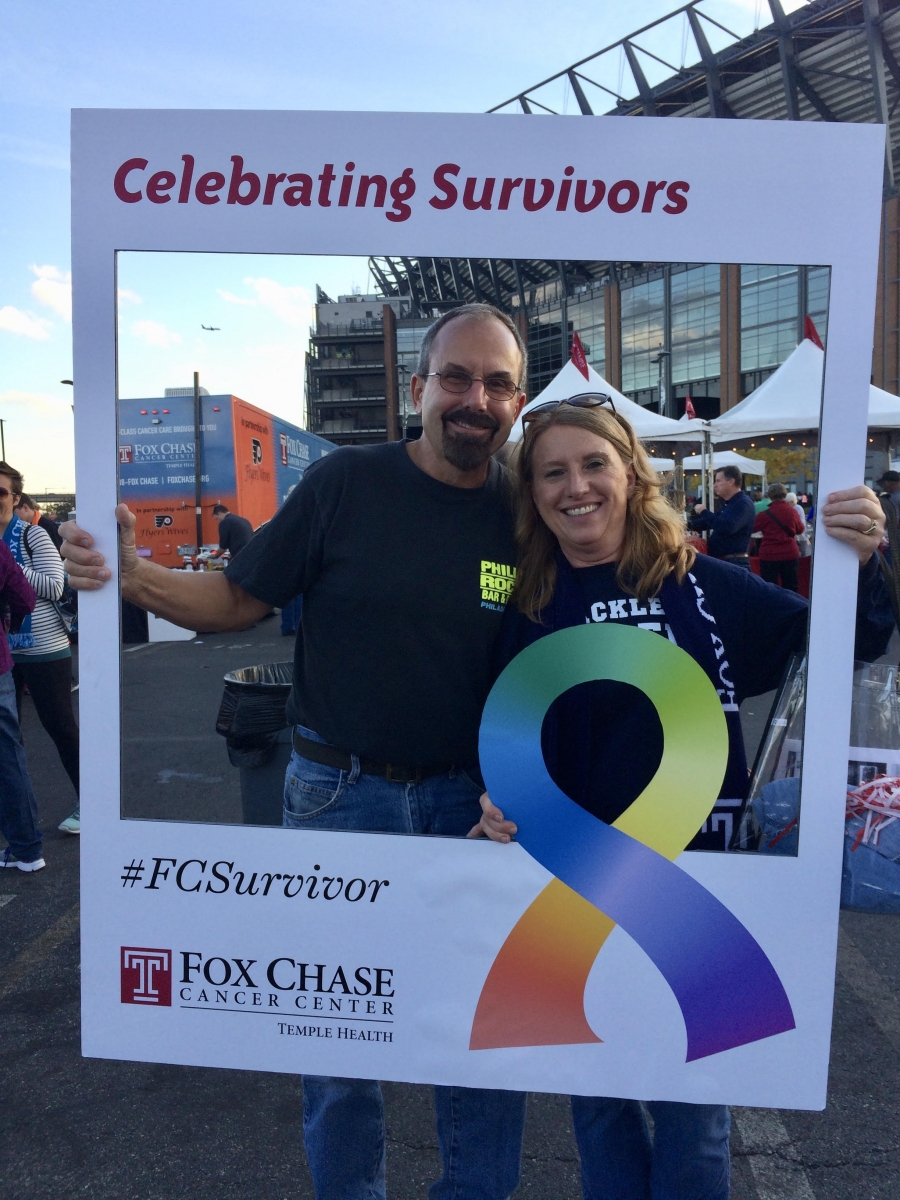 It was tough, especially when we told our five kids that I had cancer. One of my daughters was in Florida and telling her over the phone was very hard. Another daughter was in Afghanistan, so I had to wait for her to come home to tell her, which was only one week before my surgery. The first question my youngest daughter asked was, "Will you be OK or is it going to be like Grandmom?" Claus and I explained the situation to her and how we had great confidence in our Fox Chase team.
A Successful Colon Cancer Surgery
The surgical team worked together in one lengthy procedure to repair my fistula, which was unrelated to the cancer, and to remove about 12 inches from my colon through a laparoscopic technique. The surgery was a success. Fortunately, I did not need chemotherapy or radiation therapy, but I had a temporary ostomy while the fistula repair healed. Two months after surgery, Dr. Sigurdson reversed the ostomy. I was on disability for about five months.
During this time, my in-laws were having their own health issues, and my husband was bouncing back and forth taking care of me and them at the same time. I felt upset not being able to help him when I recovering after surgery. However, as I healed with time, we overcame these obstacles.
Cancer did change my life. I am always cautious when I'm not feeling well and am more aware of symptoms. I am always afraid I am going to hear those words again telling me I have cancer. I get blood work done every six months, and every year I go to Fox Chase for a check-up with Dr. Sigurdson. I worry each time until I hear a positive outcome.
I have been cancer free for fives years, and my life is great. I am happily married to Claus, my rock, my hero. I am an accounts specialist with a manufacturing company, and Claus and I love taking vacations in the Caribbean, Florida, and Ocean City, Maryland. Claus continues to be my strength. When I was upset for having cancer and having an ostomy, he kept me strong and kept reminding me it was temporary.
I can't praise Fox Chase enough. The compassionate care I received from all the nurses and doctors was just amazing. Even the maintenance workers are kind and compassionate. We are very thankful for the teamwork of our family at Fox Chase.
My advice to anyone recently diagnosed with cancer is to think positive and surround yourself with supportive people. Never stop getting check-ups, and always follow through with any treatments, tests, and appointments.
Learn more about colon cancer treatment at Fox Chase Cancer Center.